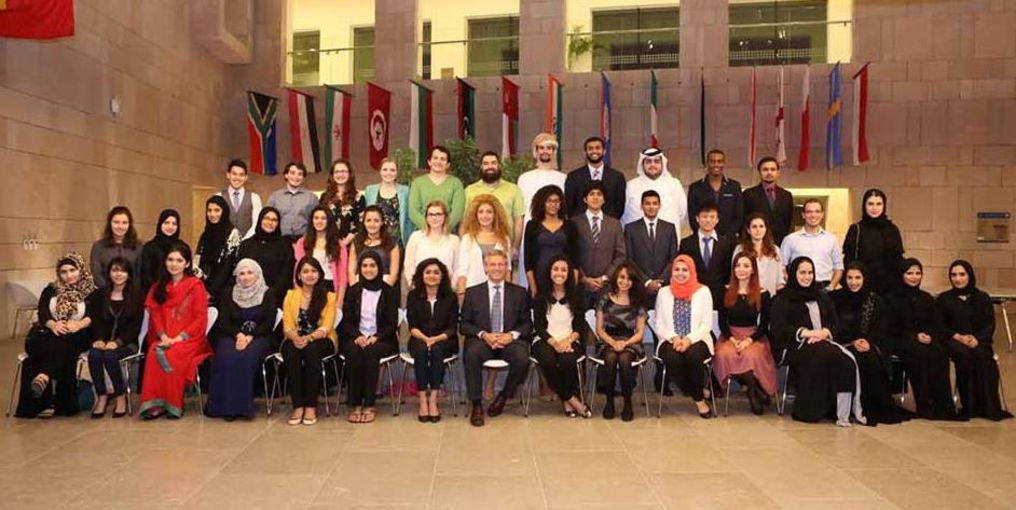 Those who pursue knowledge and personal development know that hard work brings its own rewards, but at the annual Dean's Honors Dinner at Georgetown University - School of Foreign Service in Qatar (SFS-Qatar) on 27 March 2014, hard work and dedication to academic excellence were treated to an official recognition by the faculty and staff of SFS-Qatar.
The audience included Associate Dean for Academic Affairs Daniel Stoll, Associate Dean for Student Development Brendan Hill, and Assistant Deans for Academic Affairs Heather Kerst, James MacGregor, Anne Nebel and Christine Schiwietz, some of whom assisted in the distribution of personalized award certificates to the distinguished group of 14 freshmen, 22 sophomores, 16 juniors, and 19 seniors from the spring 2013 and fall 2013 term.
The two categories of honors recognized at this year's dinner included 31 students who won Second Honors, a title awarded for a GPA of 3.7 and above, and 39 students who won First Honors, which indicates the highest level of achievement and requiring a grade point average of 3.9 and above.
To read the full article on Georgetown's website, please
click here
.