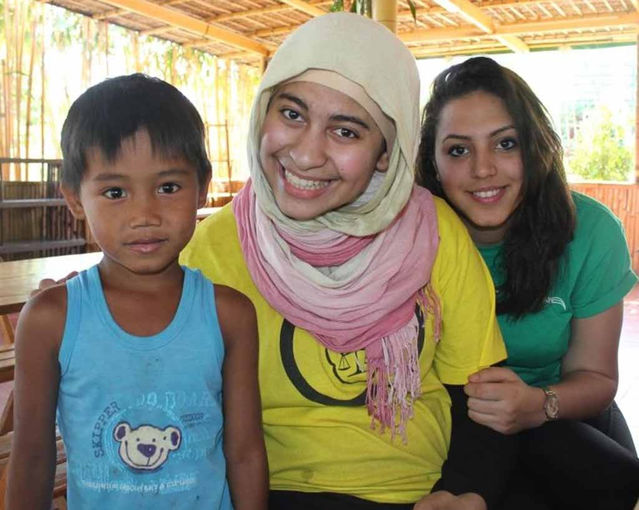 Fourteen Georgetown University – School of Foreign Service in Qatar (SFS-Qatar) students recently spent eight days in the Philippines studying Filipino migration and the migrant worker process.
Organized and run by SFS-Qatar's Community Engagement Program (CEP), this particular service trip fell under the theme of Labor and Migration. The goal was for students to gain a broader academic and a deeper personal understanding of why and how Filipinos go overseas to work.
During the CEP trip, the Georgetown students studied the causes of migration, whom the migration system benefits and whom it does not, the variety of stakeholders in the migration process, and the relationship between development and migration.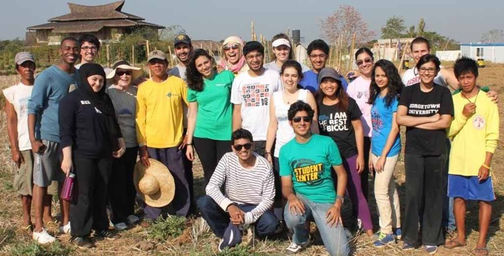 While in the Philippines, the students also met with former, current, and future migrants in order to gain a more personal understanding of the various motivations to migrate.
When asked why the CEP chose the Philippines for this service trip, SFS-Qatar's Senior Student Development Officer Alex Silberman said that the country has one of the most widely-acclaimed migration regulatory systems in the world, including extensive government administration.
Silberman explained: "The Philippines economy draws significant value from remittances from its 10 million overseas workers. Consequently, the Philippines is an ideal country in which to gain a first-hand understanding of migration.
Moreover, as Qatar has a large Filipino community, including many service providers who work in the Georgetown building, we felt that visiting the Philippines would be a valuable experience for our students."
The service trip included CEP partnering with the non-profit housing provider Habitat for Humanity. This partnership had the students rolling up their shirtsleeves to help build housing in an underserved Philippine community in Quezon City.
To read the full article on Georgetown's website, please
click here
: