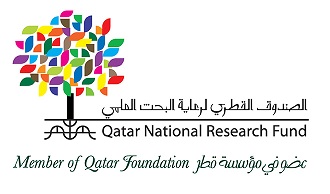 Qatar National Research Fund (QNRF), in collaboration with the Supreme Council of Education (SEC), yesterday announced the winners of the latest cycle of its Secondary School Research Experience Program (SSREP) designed to provide secondary school students with research experience.

Eighty-one students, including 39 Qataris, were awarded prizes of up to QR 5,000 each for 48 research projects on a wide variety of topics, during a ceremony held at the Awsaj Academy. SSREP, a collaboration between QNRF and the SEC is aimed at spreading a culture of research in the early stages of a young student's education.
Dr Abdul Sattar Al Taie, Executive Director at QNRF, said, "We are continuously impressed by the student research resulting from SSREP, and this year is no different, with 42 secondary schools participating in this cycle. There is a marked increase of 25 percent in the number of awarded schools, demonstrating a significant rise in interest amongst secondary schools in Qatar. It is also an illustration of the success our program has achieved in cultivating the Qatari youth's enthusiasm for research."
To further encourage research excellence within Qatar's secondary school community, QNRF awarded prizes of QR 5,000 to school teams that ranked highest for their research projects. The runners-up received QR 4,000 and QR 3,000 respectively for second and third ranks. Twenty-three schools were involved in the winning projects, with five of them receiving special recognition for crossing the 90 percent benchmark, on seven projects.
QNRF received a total of 314 research proposals during the third cycle of SSREP, 307 of which passed expert screening at the SEC Curriculum Standards Office. Students were then given four months to conduct their research, after which 191 final research reports were submitted to QNRF, each then being evaluated by three independent experts according to predetermined standards. In the past three cycles of SSREP, over 820 students from 55 schools have participated in the program.
The winning research projects achieved an average score of 80 per cent or above based on their quality and relevance in accordance with criteria developed by QNRF and the SEC.
For the full story, please
click here
.