The 10 winners have been announced in an innovative annual competition to encourage young people to think about their health.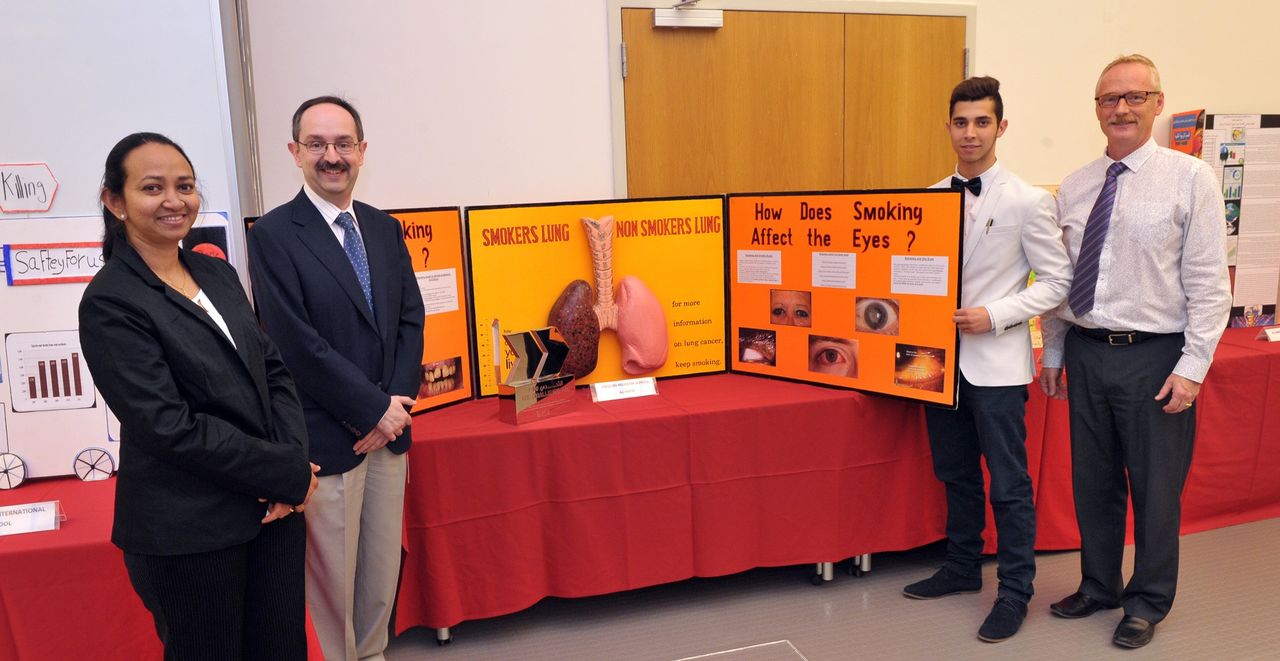 The Challenge Poster Competition is now in its third year and is organized by Weill Cornell Medical College (WCMC-Q) in Qatar as part of its Sahtak Awalan: Your Health First campaign. As well as promoting good health, the competition also aims to inspire students to become the doctors and scientists of the future.
Students from 30 middle schools across Qatar were invited to undertake a research project on a health topic and approximately 300 posters were submitted in total. The posters were judged by doctors from WCMC-Q and the top ten posters – from nine schools - were awarded prizes.
The nine schools to win trophies were Audio Education Complex, Qatar Leadership Academy, English Modern School Al Khor, Al Hammad International School, Ossama Bin Zaid Independent School, Qatar Canadian School, Mesaieed Independent School for Girls, Al Ahnaf International School, and Al Hikma International School, which had two separate winners.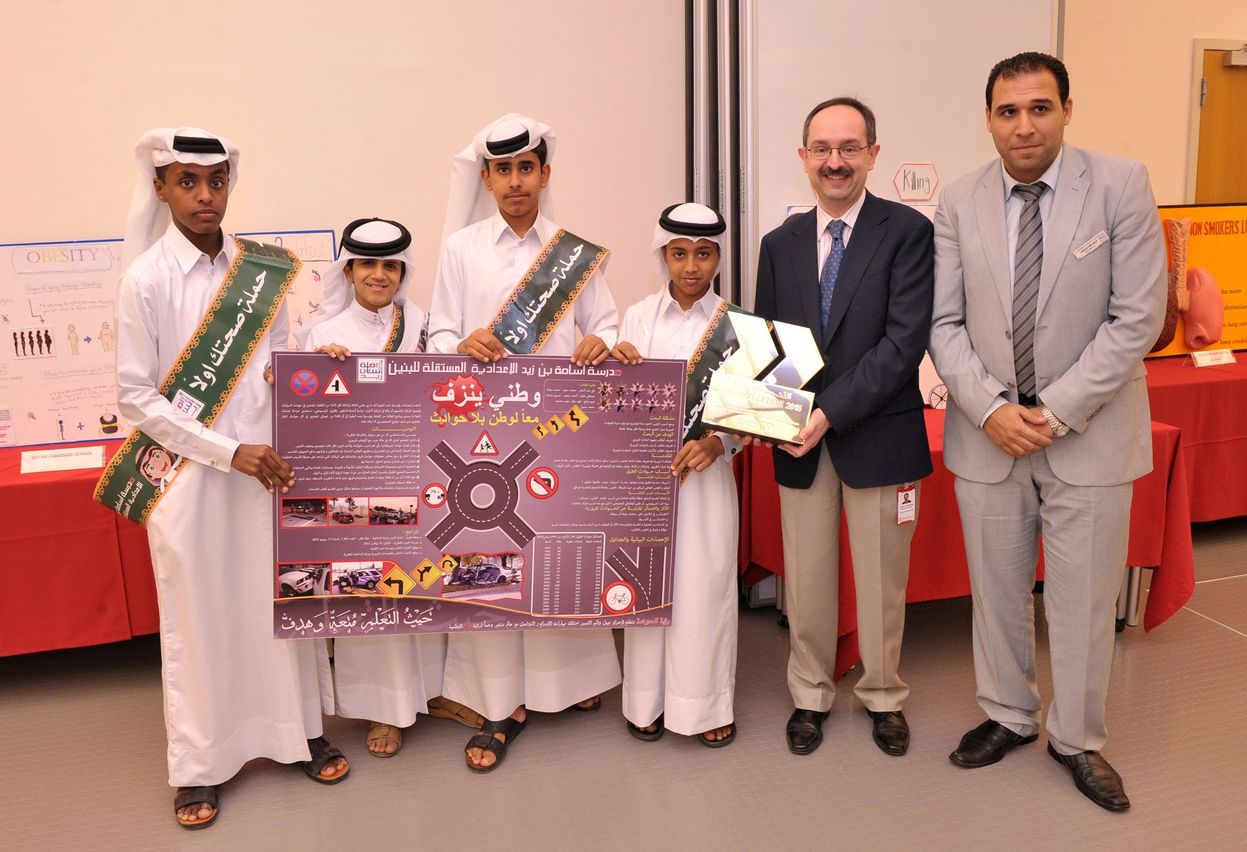 Topics chosen by the students included obesity, car accidents and nutrition. Some of the students will now be chosen as ambassadors for the Your Health First campaign, promoting healthy lifestyle choices to others.
Sahtak Awalan: Your Health First is a five-year educational public health program launched by WCMC-Q in 2012 in association with the Supreme Council of Health and the campaign's strategic partners, Qatar Foundation, the Supreme Education Council, Occidental Petroleum Qatar, ExxonMobil and Qatar Olympic Committee.
The campaign is aimed at all ages groups but has a special focus on encouraging young people to make healthy lifestyle choices so that they develop good habits at an early age that will stay with them into adulthood.
For the full story, please
click here
.