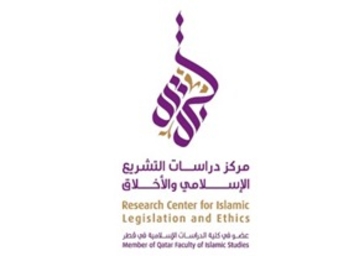 The Center for Islamic Legislation and Ethics (CILE), a member of Qatar Faculty of Islamic Studies (QFIS) at Qatar Foundation for Education, Science and Community Development, recently held a public lecture entitled, 'Ethical limits to Artistic Expression: Islamic Perspective' at Oxford University's Middle East Centre.
This event was part of a series of seminars and public lectures organized by CILE, bringing scholars of Islamic Law/text and specialized scholars together in one forum to discuss the critical issues of the day across various fields and professions. These include methodology, bioethics, environment, politics, food, psychology, media, economics, education, arts and gender issues.
This lecture was organized in parallel with CILE's seminar on 'Art and Ethics', which was also held at Oxford University recently.
The lecture was introduced by Professor Tariq Ramadan, CILE Executive Director. Participants included: Professor Jasser Auda, CILE Deputy Director, Dr Jonas Otterbeck, of Lund University in Sweden, and Canadian script writer and filmmaker Zarqa Nawaz.
During his intervention, Dr Jasser Auda criticized the concept of Islamic Art and its ambiguous meanings, and called for the implementation of the higher objectives of Shariah as an ethical reference for artistic expression. From another angle, Dr Jonas Otterbeck highlighted the variety of connotations related to the concept of Islamic Art. The last speaker, Zarqa Nawaz displayed segments of her soap opera entitled 'Little Mosque in the Prairie', and elaborated on her experience in writing comedies addressing ethical dilemmas and the reaction of the Muslim communities to them.