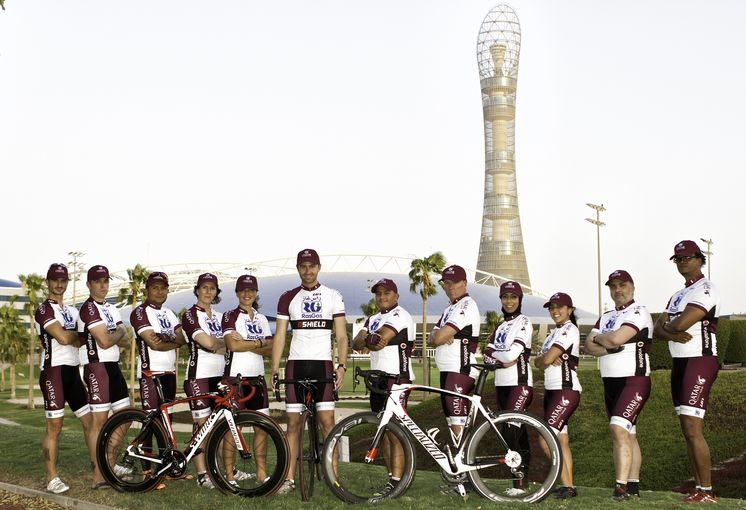 As the Sandstormers, Qatar's only charity cycling team, makes their final preparations for a 650km ride across four European countries in one week, the team's beneficiary, the Sheikh Eid Charity Association's Beitak Beiti initiative makes arrangements to bring basic comforts to 200 homes in Qatar.
The team of 16 amateur cyclists will cycle more than 100km a day traveling along the Danube River from Budapest to Munich. Thanks to the generous donations of their corporate sponsors, Vodafone Qatar, Qatar Airways, RasGas and QShield along with the contributions of family and friends, the team has secured a cumulative sum of approximately QR180,000 approaching their target of QR200,000.
The funds raised will go to the Beitak Beiti (Your House is My House) initiative to support 200 disadvantaged families in Qatar with basic household necessities to lead a decent life in Qatar.
The Sandstormers will represent Qatar at the Global Biking Initiative which brings together more than 400 cyclists from 25 countries for an annual charity ride across Europe in the summer. Each country team is required to raise a minimum amount of funds for worthy causes in their home countries. The team, led by Qatari national Marouf Mahmoud, started their journey on Monday 15 June.
The basic necessities provided by Beitak Beiti include refrigerators, air conditioners and safe cooking stoves and are distributed to families of all nationalities residing in Qatar.
Direct donations to the initiative can be made through the association's website: www.eidcharity.net
For the full story, please
click here
.