The partnership between Sahtak Awalan – Your Health First and the Supreme Committee for Delivery and Legacy's (SC) Generation Amazing initiative has been praised by a World Cup-winning Brazilian footballer and a renowned Qatari sports commentator.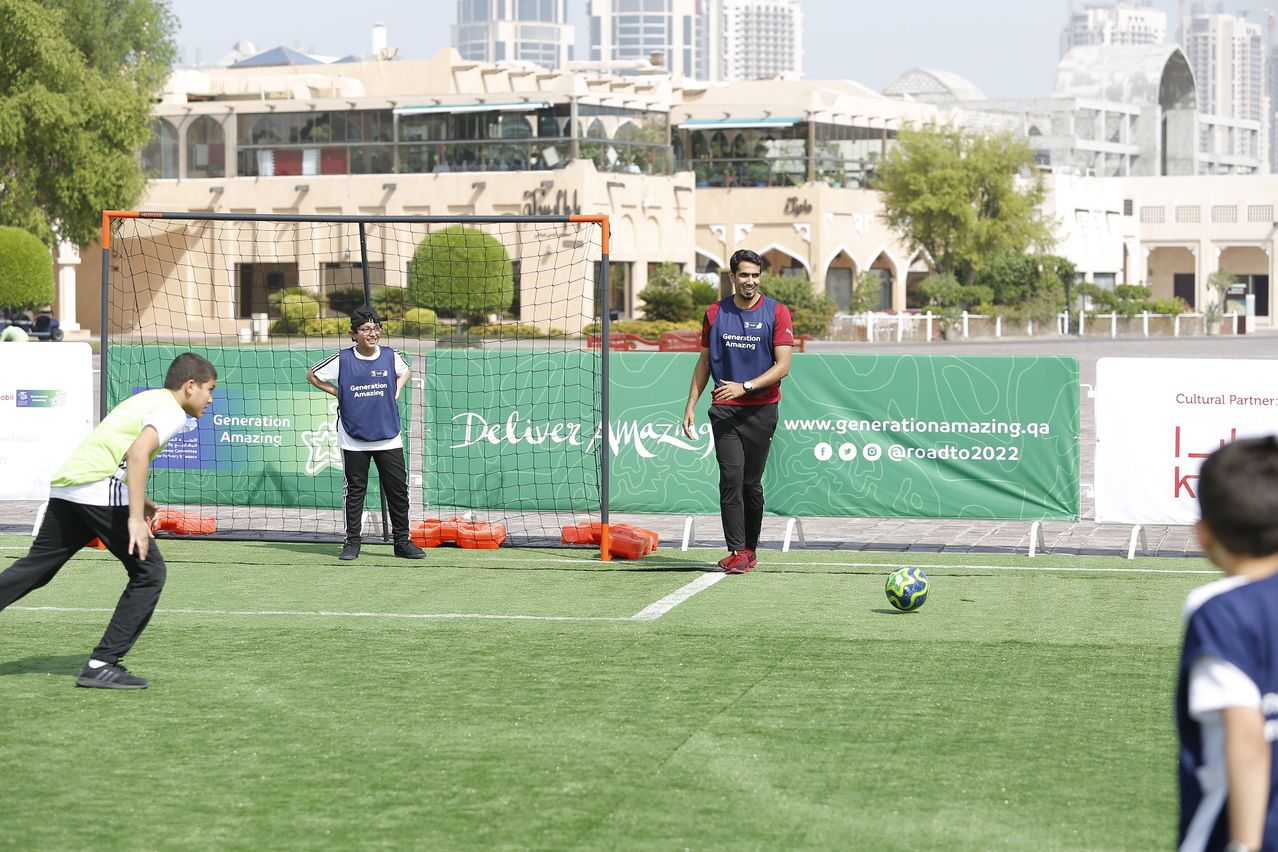 Soccer star Gilberto da Silva and Mohammed Saadon Al Kuwari visited Your Health First and Generation Amazing's installation at Katara, which is in place as part of WISH's Doha Healthcare Week. Your Health First, developed by Qatar Foundation partner university Weill Cornell Medicine – Qatar (WCMC-Q), brought the Yalla Natural roadshow to the event, teaching children about the importance of healthy eating and exercise to their lives, while Generation Amazing installed a pop-up football pitch on which visiting children were able to play a game.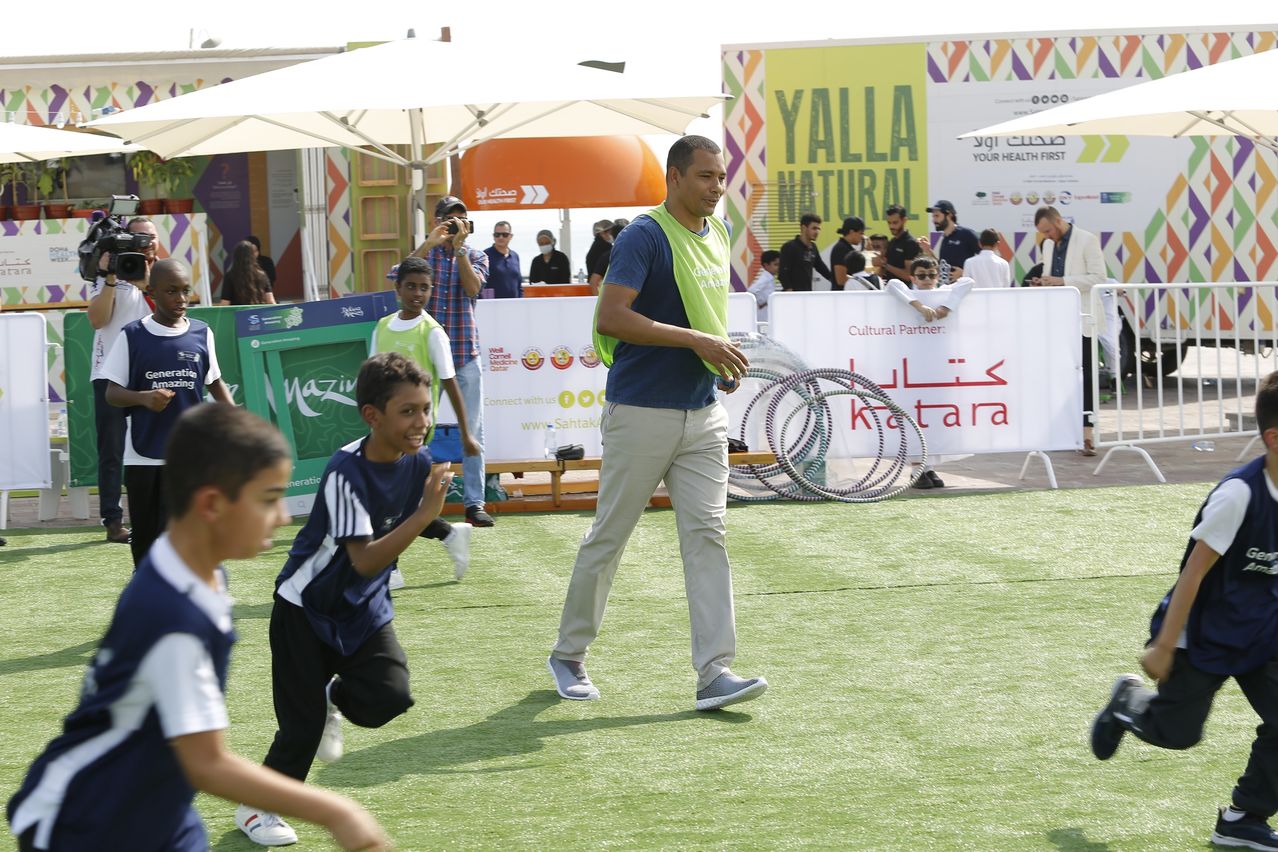 Meanwhile, 10 lucky children also had the chance to play a game with Gilberto and Mohammed, with both sporting figures praising the work of Your Health First and Generation Amazing in instilling a culture of health and exercise among young people.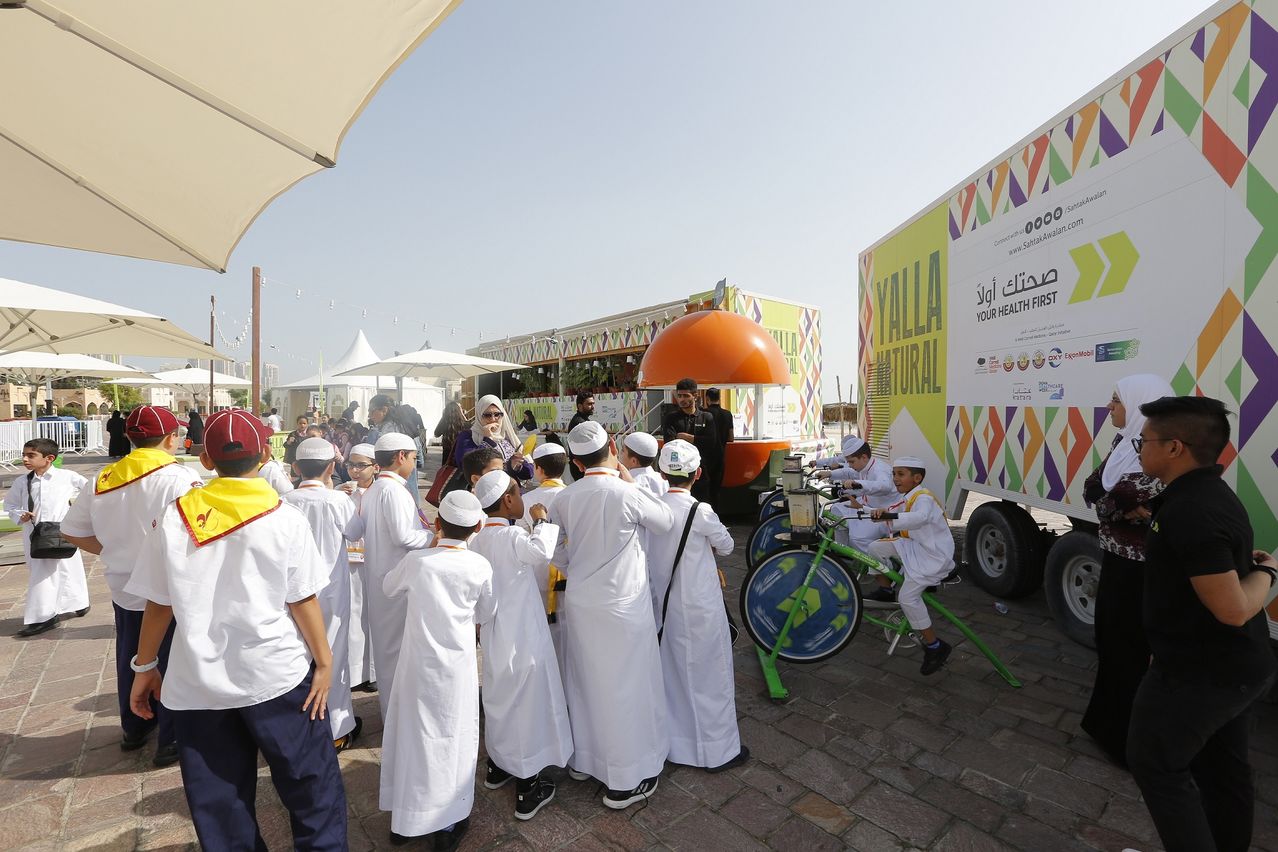 Gilberto, a World Cup winner in 2002, said: "It's good to have two organizations like Your Health First and Generation Amazing working together to support children and I'm sure it will be very important and valuable for the kids, giving them good health advice and introducing them to football."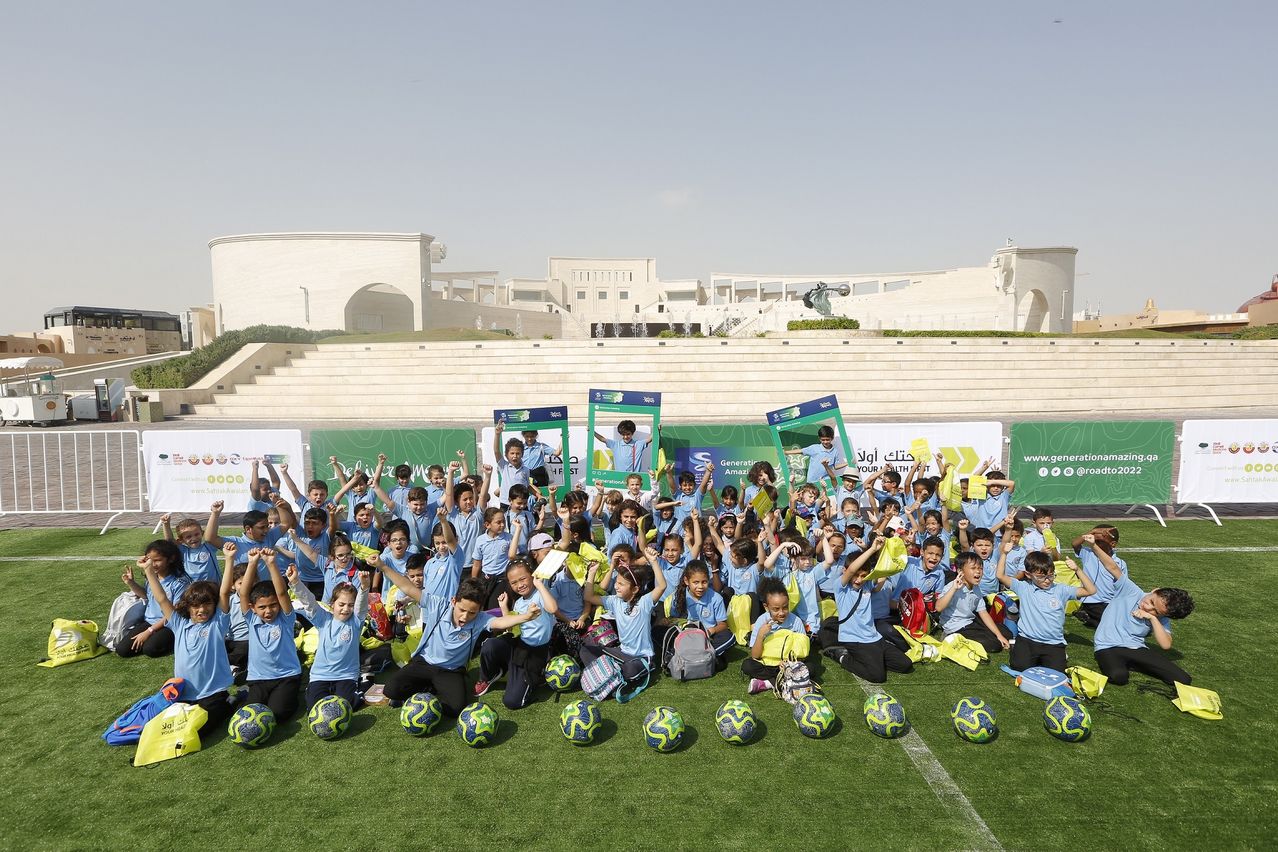 Mohammed, a social media influencer, ambassador for the SC, and former professional tennis player, said that since Qatar won the right to host the 2022 FIFA World Cup™, there has been a real drive to ensure that the event has a real and lasting legacy for the nation. "Your Health First is a real example of what the community needs and it's always great to see this kind of partnership and cooperation with Generation Amazing," he said.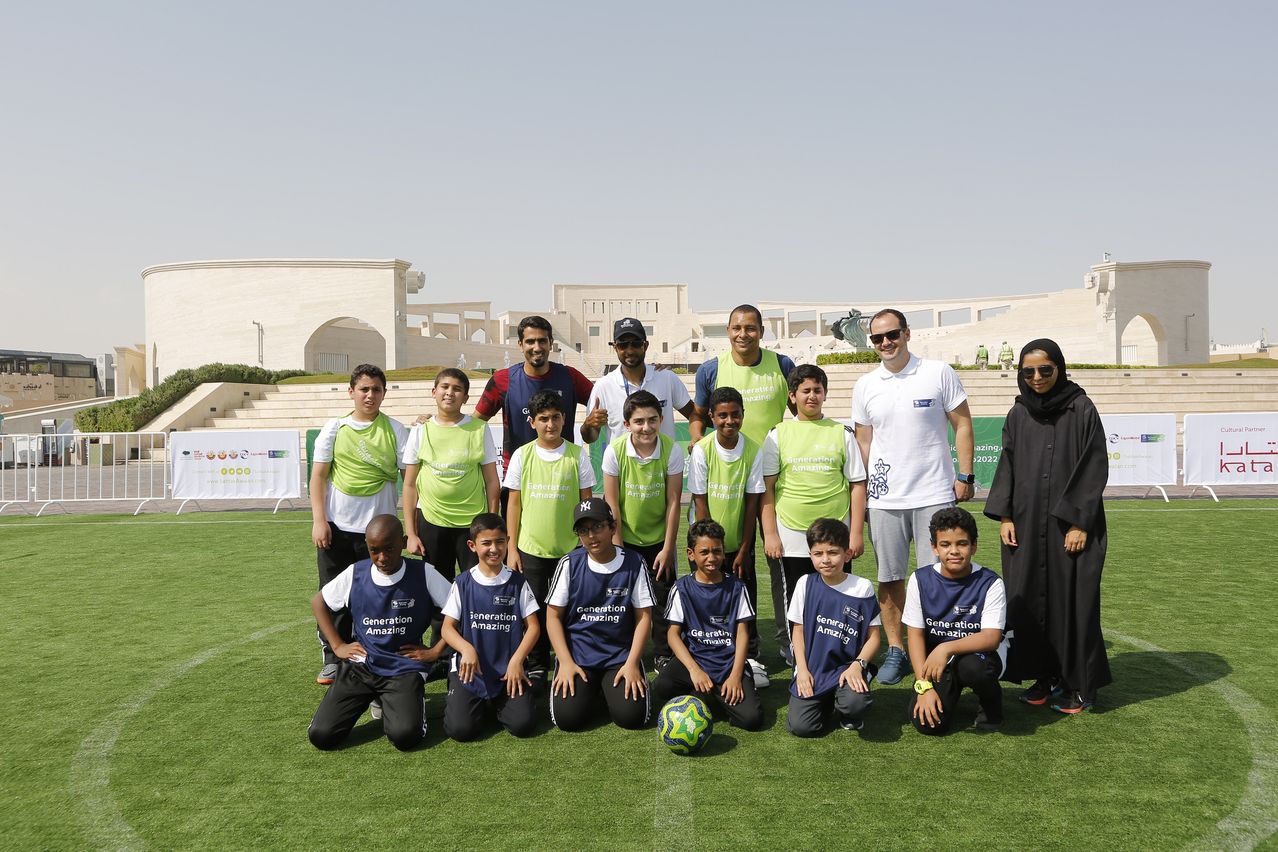 Hundreds of schoolchildren were invited to visit the installation at Katara, with the young students teaming up to play football and learn new skills on Generation Amazing's football pitch.
Your Health First is the flagship health initiative of Weill Cornell Medicine - Qatar and is supported by partnerships with QF, the Ministry of Public Health, the Ministry of Education and Higher Education, the Ministry of Municipality and Environment, Occidental Petroleum, ExxonMobil, and the SC.
To read more, please click
here