As part of Reach Out To Asia's (ROTA) Ramadan 2015 Project, exclusively sponsored by Occidental Petroleum Corporation (OXY Qatar), local volunteers have been generously giving their time and effort to renovate the 'Education For All' (EFA) Preparatory School in Abu Hamour, Doha, and improving the conditions of the classrooms.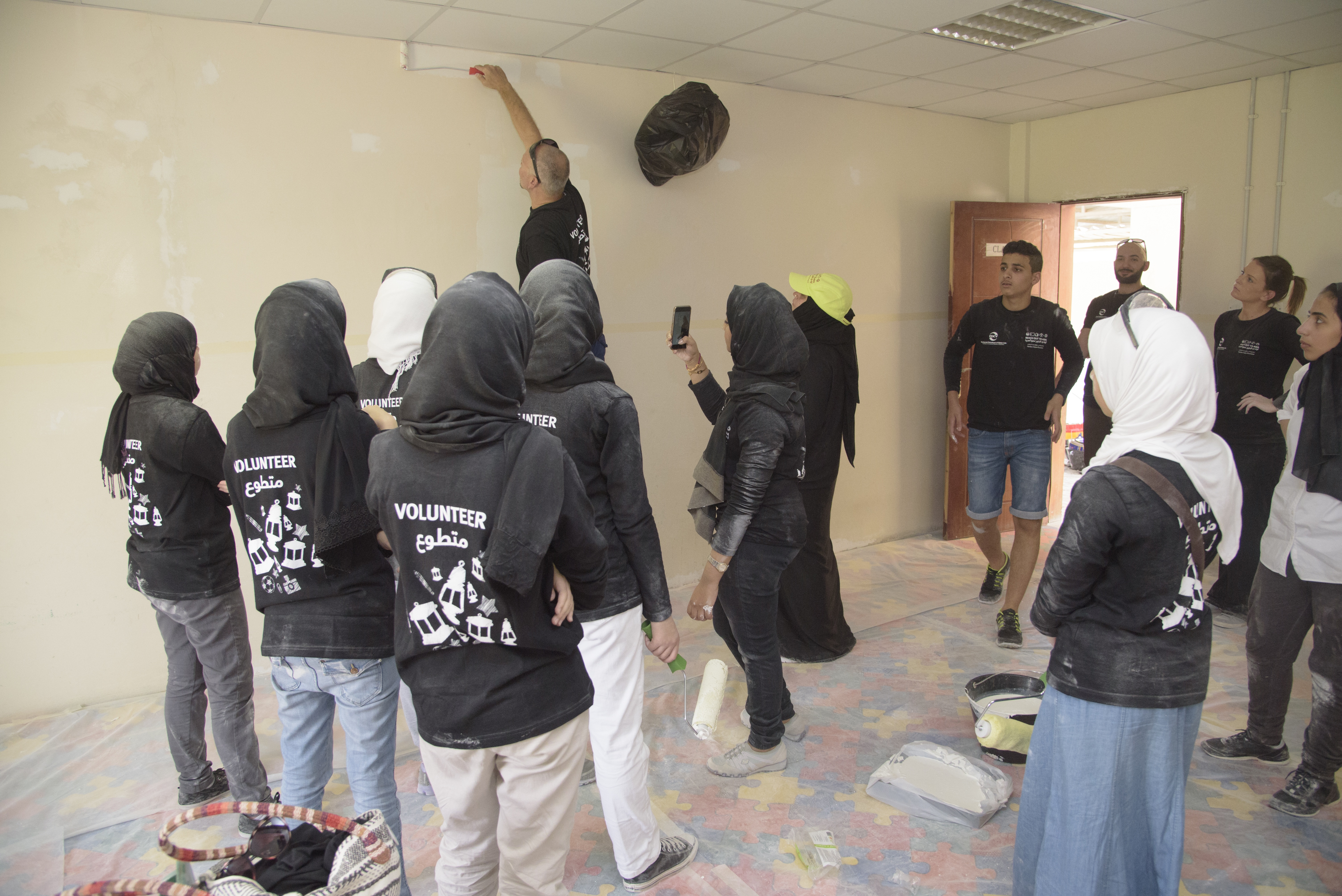 Over 100 ROTA volunteers worked for six days at the EFA Preparatory School renovating four classrooms, which included cleaning, scraping, painting, and assembling and installing furniture.
ROTA chose the EFA Preparatory School for the Ramadan 2015 Project school renovation activity after its ICT for Education Department donated a number of computers to the school last year. The Bangladesh MHM School & College was renovated last year as part of ROTA's Ramadan 2014 Project's school renovations activity last year.
In the past few weeks, ROTA has also successfully executed a full calendar of volunteering activities, including distributing bulk food items to families in need, community Iftars with labourers, and Garangao events with children in different hospitals.
For the full story, please
click here.