This Ramadan, Reach Out To Asia's (ROTA) Goodwill Ambassador and social media celebrity Ghanim Al Muftah, undertook an emotional visit to the Palestinian refugee camp Nahr El Bared, Lebanon, to witness the beginning of a new and exciting community sports center that will benefit 5,000 local children living there.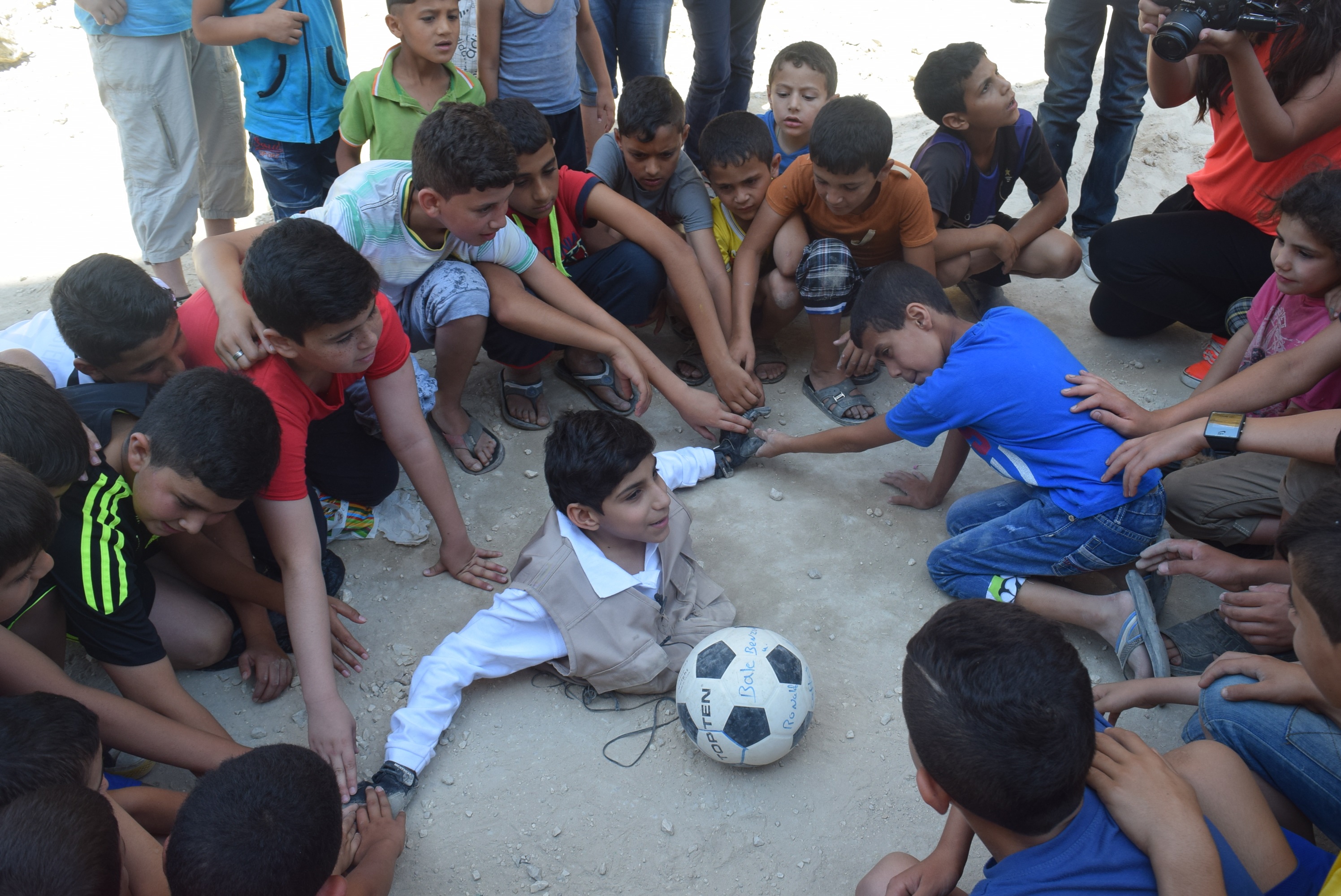 ROTA a member of (QF), will work alongside partner American Near East Refugee Aid (ANERA) to complete the project.
'The Enhancing Non-Formal Education for Palestinian Youth in the North of Lebanon Program' is an extension and expansion of ANERA's partnership and see's ROTA continue on-going charity work at Nahr El Bared camp since 2010.
The project will offer a safe haven for some 5,000 youths living on the refugee camp, where they can learn, play and socialize. Ghanim, with the support of his many followers, pledged to raise one million QR this Ramadan in order to help these disadvantaged children using #withyouwereach1million.
Reach Out to Asia's Goodwill Ambassador Ghanim Mohammed Al Muftah enjoyed his visit to Al Nahr Al-Bared refugee camp in Lebanon to meet children affected by political displacement, where he spent time talking about their needs and dream
His trip is one step towards his new campaign "with you we reach one million riyals" to collect one million riyals for Al Nahr Al-Bared camp to help make the children's aspirations for sporting and recreational facilities a reality.
To read the full article on ROTA's website, please
click here
.