Reach Out To Asia (ROTA) has continued its busy Ramadan 2015 Project activities by organising two community Iftars for workers in Al Khor and Al Shamal.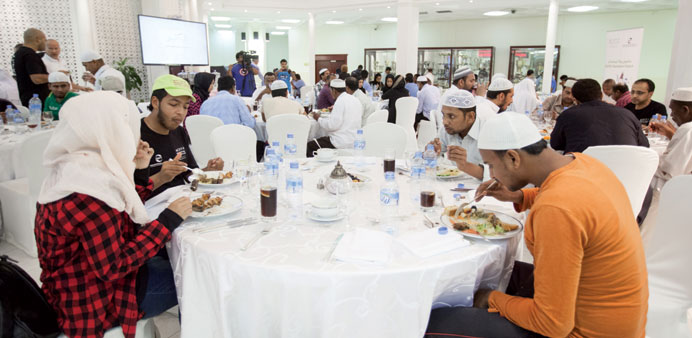 Al Khor Municipality labourers enjoyed the first Iftar, whilst the second iftar was held for workers in the Al Shamal Municipality.
On both occasions, around 30 ROTA volunteers and 80 workers attended the Iftars, which were funded by Occidental Petroleum Corporation, the exclusive sponsor of ROTA's Ramadan 2015 Project.
In addition, ROTA's community Iftars present a unique opportunity for volunteers to actively engage with labourers and, through open and respectful communication, learn about their lives and families while sharing their own stories.
For the full story, please
click here
.