Following the success of the 20th Annual iEARN (International Education and Resource Network)International Conference and 17th Youth Summit, Reach Out To Asia (ROTA), Qatar's pioneering not-for-profit educational organization hosted an Appreciation Night to acknowledge the contribution made by volunteers, sponsors, staff and supporters towards making the event an unprecedented success.
The Appreciation Night took place on Tuesday 10September 2013, at Qatar Foundation Student Center and was graced by the attendance of volunteers, sponsors, and partners representatives.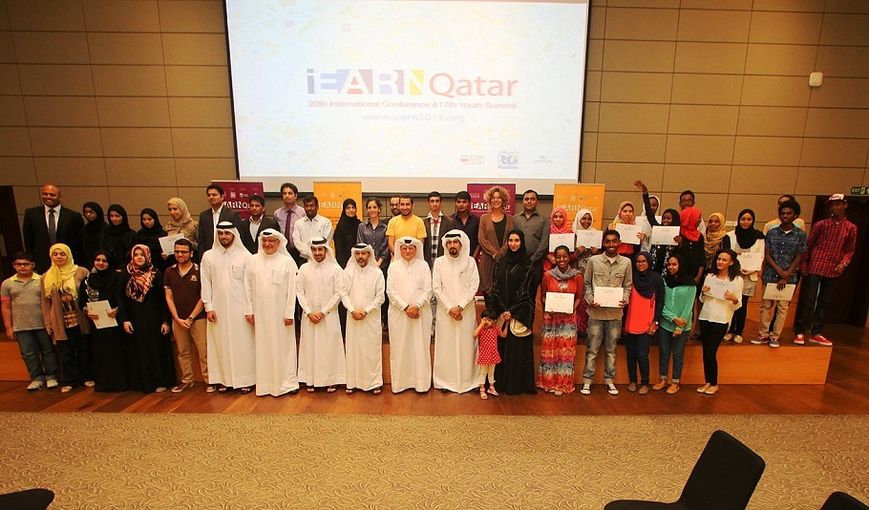 Qatar became the first country in the Gulf to host this conference since it began in 1994. The conference took place at Qatar National Convention Centre from 1-6 July. The Supreme Education Council was the official ROTA partner of the iEARN conference, while RasGas was the Gold Sponsor and Qatar Vinyl Company, the Bronze sponsor.
At this year's annual iEARN International Conference, around 700 teachers, students and specialists in information technology from more than 50 countries, as well as a number of representatives of various media organizations from all over the world came to Qatar to share and learn how technology is being used in the classrooms.
The theme of this year's conference was 'ICT for Education: Reaching Out, Building Bridges', and focused on the use of technologies in education to reach out, learn and build a better world together.
Topics such as environment, cultural diversity and film in education were also taken up at the conference. Educators and students attended plenary sessions and a variety of workshops to further develop their knowledge and skills, share experiences, discover innovative ways to use ICTs, and connect with their peers across the world.
Since its launch in 2008, the program has reached 95 schools, 411 teachers have been trained and 1,442 students have actively participated in projects.
For the full story, please click here.