Reach out to Asia (ROTA) will begin rehabilitating schools that were damaged during the recent war on Gaza.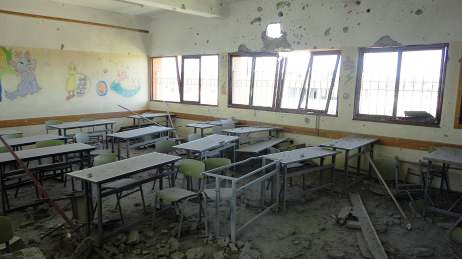 These schools will be from the 22 schools ROTA has already rehabilitated since 2009. ROTA has recently received an assessment report which indicated that three of the 22 schools have suffered major damage, while the remaining 18 schools sustained minor damage.
ROTA is in the process of launching several projects;
1.ROTA will rehabilitate any of the 22 schools that have been damaged by rebuilding, painting, repairing, and refurnishing these schools
2.ROTA will also be launching a project that aims to use a sports-based program to provide psychosocial support, build resiliency and contribute to the restoration of a sense of normalcy among crisis-affected children in the Gaza strip.
3.Based on ROTAs long term commitment to Palestinians, ROTA is expecting to start a project titled 'Enhancing Students Innovation Through Science and Technology Clubs'. This project, which is set to launch in mid-2015, aims to empower Palestinian children to innovatively participate in their communities as well as to improve and to realize their potential to lead a better quality of life.
These projects are poised to directly impact the lives of over 21,000 students who attend these schools and directly and indirectly impact over 126,000 families who have been struggling under extremely harsh living conditions, while attempting to maintain normalcy in Gaza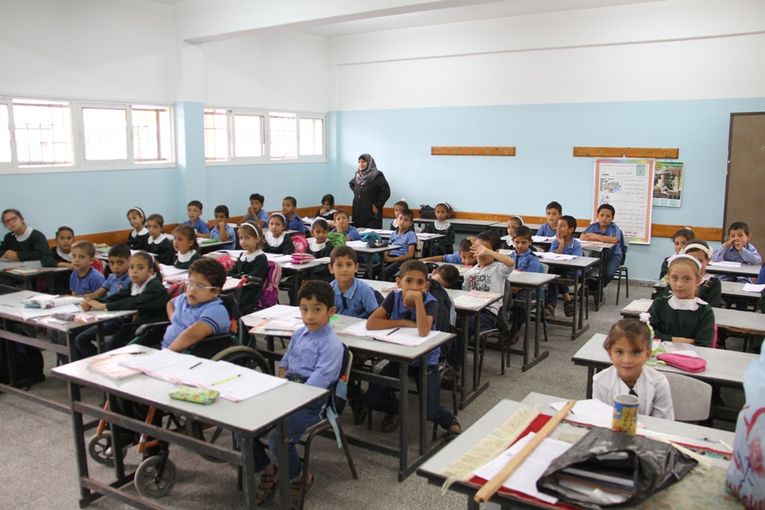 Essa Al Mannai, ROTA's Executive Director said, "Supporting access and quality to education and community development in Gaza has been a priority for ROTA and always will be.
"Gaza's population now exceeds 1.4 million, of which 56 percent, approximately 793,520, are children, according to the Palestinian Central Bureau of Statistics.Ensuring access to quality education for these students is our priority, and our mission will go on.
"We remain committed to our effort to help rebuild, rehabilitate and refurbish damaged schools and to revitalize the educational system throughout the Gaza strip. I would like to thank Qatar Football Association and our loyal fans for their generosity and solidarity towards making a positive impact on our neighbors in Gaza. ROTA remains committed to Gaza and supporting its community in this time of great need."
The recent attacks on Gaza demonstrate the importance of preserving and promoting access to education during a crisis. ROTA initiatives are underpinned by the belief that education is as vital as shelter and as vulnerable to attack as a building during a crisis.