After leading the first group of Qatari climbers to the summit of Mount Everest to raise Qatar's flag, HE Sheikh Mohammed bin Abdullah Al Thani, Reach Out To Asia (ROTA) Goodwill Ambassador, became the first Qatari to reach the South Pole, where he planted a flag to commemorate National Day.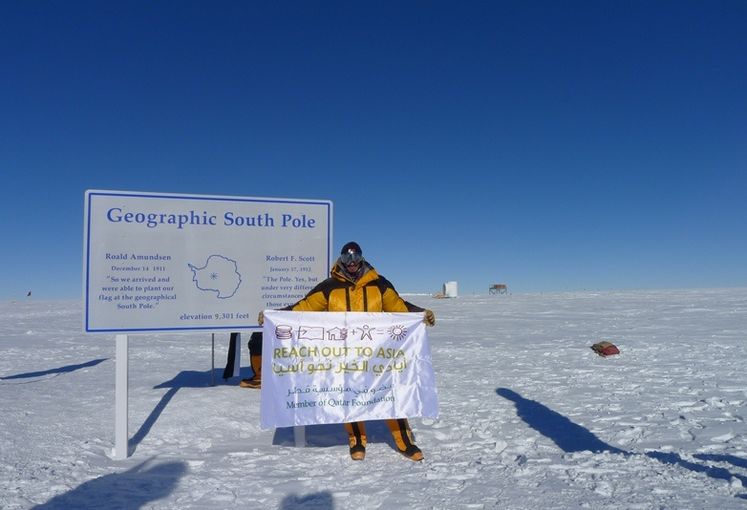 As part of a two-week excursion titled "Ski the last degree to the South Pole, bottom of the world," Sheikh Mohammed skied from the 89th degree to the 90th degree - traveling approximately 60 nautical miles across windswept terrain and below freezing temperatures to the geographical South Pole.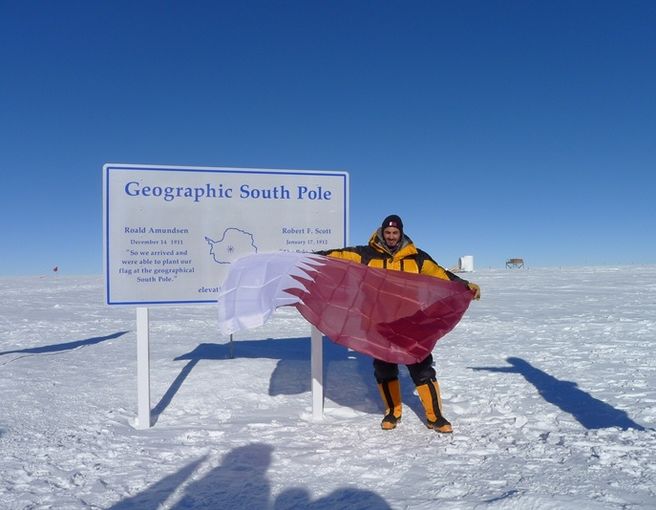 Sheikh Mohammed commented on the trip saying: "I am extremely proud to be the first Qatari to raise the flag of Qatar on the South Pole. Very few people have been privileged to visit the South Pole. This milestone, I hope, will continue to inspire young people in Qatar as we celebrate our beloved National Day."
As a member of Qatar Foundation (QF), ROTA contributes greatly towards QF's mission to unlock human potential. ROTA's approach to achieving this is through enhancing skills development, using its sport-based educational programs as a tool for the rehabilitation of children and youth who suffer from wars, political disturbances and Nature's disasters. And this is the core for Sheikh Mohammed Al Thani's visit, which is advocacy for Education.
For the full story, please
click here
.