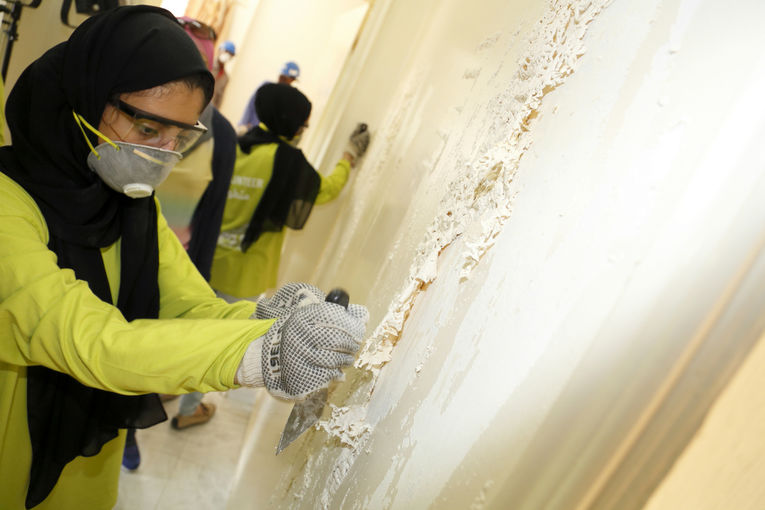 One hundred and two Reach Out To Asia (ROTA) volunteers, who took part in ROTA's eight-day house renovation project in Sailiyah, under the 'Reach into Qatar' project, have made a real difference in the life of one beneficiary family, whose house got a complete makeover and renovation.
Supported by Msheireb Properties, 'Reach into Qatar' aims to extend community development assistance to underprivileged families living outside Doha.
The house of the first beneficiary underwent a full makeover with the help of the volunteers, who worked tirelessly from 24 to 31 May to finish the renovation. During the eight-day initiative, ROTA female helpers mainly cleaned, scraped and repaired the walls. Following the restoration work, the volunteers assembled and installed new furniture on completion of the renovation work.
In the first pilot year of the project, 'Reach Into Qatar', will focus on providing quarterly house renovations for families in need in communities across Qatar. ROTA is also working alongside Qatar Foundation's Facilities Management Directorate, which provides maintenance support for each renovation.
While the majority of ROTA's international work focuses on countries around Asia and the Middle East, this project was developed by ROTA's National Program Department to specifically extend assistance to communities within Qatar but outside of Doha.
For the full story, please
click here
.