Qatar Cyclists, under the patronage of the Ministry of Culture and Sport, have announced the return of the Ride of Champions on November 24 at Qatar Foundation (QF).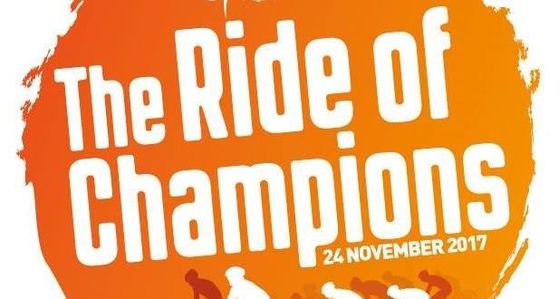 The event follows on from and provides a legacy to Qatar's hosting of the 2016 UCI Road Cycling World Championships, where the Ride of Champions brought a 1000 cyclists together.
The 2017 event includes three events starting at 6:30am (48km, 78km and 137.5km) for experienced adult cyclists departing from Qatar Foundation and heading towards Al Shahaniya and back. A further festival of cycling starts at 9am for families, beginners and riders new to the sport at Qatar Foundation. All events are based out of Qatar Foundation's spectacular ceremonial court, with a live music, farmer's market, food stands, bike shops with mechanics, sponsors and more.
This festival of cycling is aimed at the riders that wants to participate as a family, young riders or riders new to the sport of cycling. They will cycle a 5.8km loop, totally closed to traffic, in the beautiful environment around Qatar Foundation and Al Shaqab Arabian horse breeding area. Riders can complete as many loops as they would like until 11:00am. Additionally, there are kids' events for the under 8-year-old boys and girls who would like to ride in Qatar Foundation's Oxygen Park. Kids will be able to ride and compete against each other in short races around Oxygen Park, under the supervision of their parents or guardians.
The 137,5km, 78km, 48km events cost 99 QAR to register until November 1st, increasing to 150 QAR until Nov 12 and 200 QAR before registration closes on November 20th. Family and Youth Rides cost 25 QAR to register until November 1st, increasing to 50 QAR until Nov 12 and 100 QAR before registration closes on November 20th. Registration fees includes event participation, a limited edition #rocdoha2017 Santini cycling jersey, a water bottle, event and bike numbers and finisher medal.
The event is aimed at celebrating cycling, so there will be no prizes for coming 1st but thanks to the event partners including Ooredoo, there will be over 100 spot prizes give aways on the day.
Full registration details can be found at
www.rocdoha.qa
or for more information on how to participate, volunteer or sponsor contact info@rocdoha.qa
To read more, please click
here
.