Qatar Foundation's Academic Bridge Program (ABP) recently hosted a reception to recognize ABP student volunteers for their efforts in the Adult Arabic Literacy Program.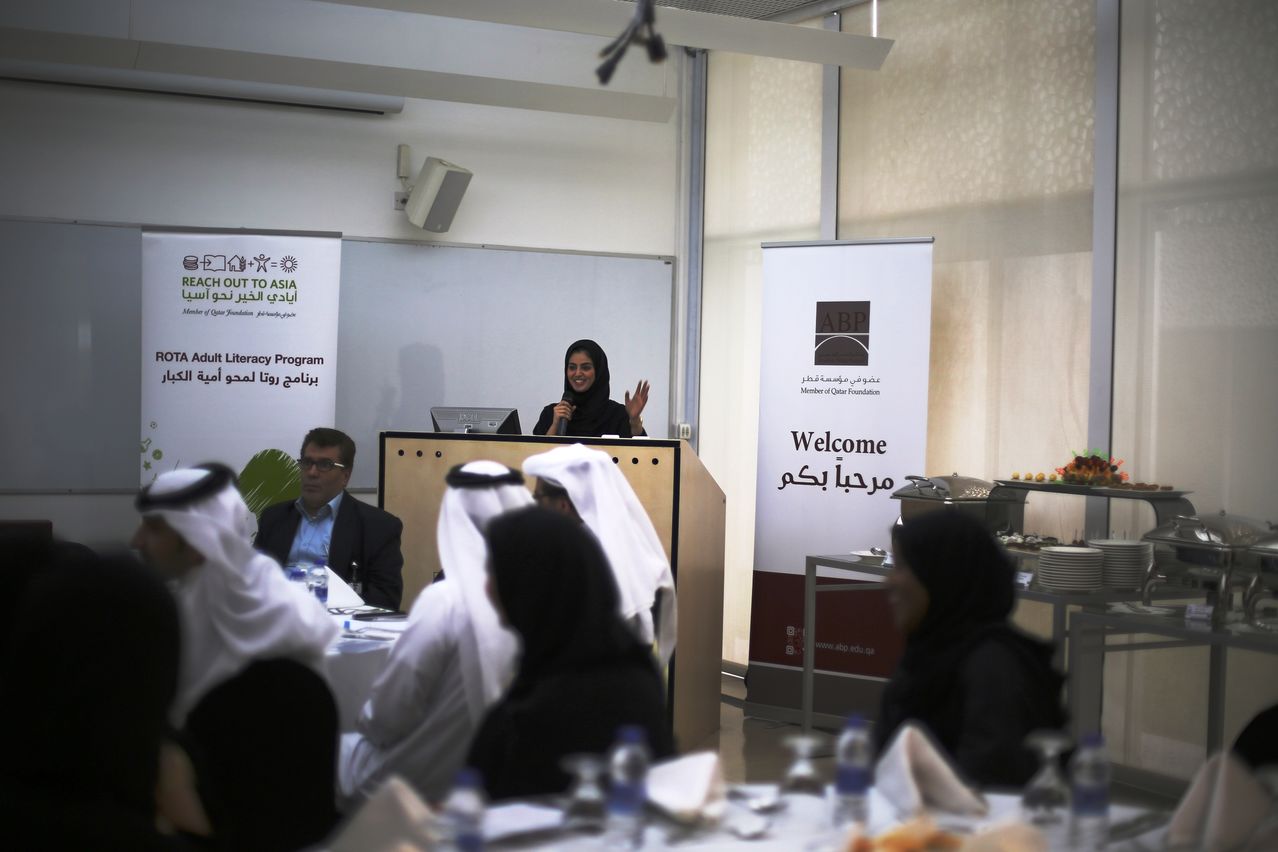 More than 30 people attended the reception that was held in the Liberal Arts & Sciences (LAS) building on Thursday 22 January.
Special guests in attendance included Mr Issa Al-Mannai, the Director of ROTA, Mr Hamad Al Baker, the Director of Public Relations & Communications for Qatar Petroleum, Mr Mohammed Al-Hajj, the representative of Sheikh Abdullah Bin Zeid Al-Mahmoud Islamic & Cultural Center, and Ms Rasmeya Aljamali, ROTA Community Development Specialist. Several ABP officials also attended, as well as several members of the ABP Social Services & Volunteering Club (SSVC).
ABP student volunteers, who are also members SSVC, were recognized by Mr Issa Al-Mannai, Director of ROTA, for their dedication working with a group of service employees to complete their Arabic Language training, as part of ROTA's Adult Arabic Literacy Course. The adult service employees who successfully finished the ROTA program were also awarded certificates in recognition of their achievement by Mr. Al-Mannai.
The ROTA Adult Arabic Literacy Course is in collaboration with Qatar Petroleum, Sheikh Abdullah Bin Zeid Al-Mahmoud Islamic & Cultural Center, and the Academic Bridge Program.
For the full story, please
click here
.