A special Ghabqa event organized by Reach Out To Asia (ROTA) has raised over QR450,000 to help fund educational projects for young Yemini and Palestinian refugees.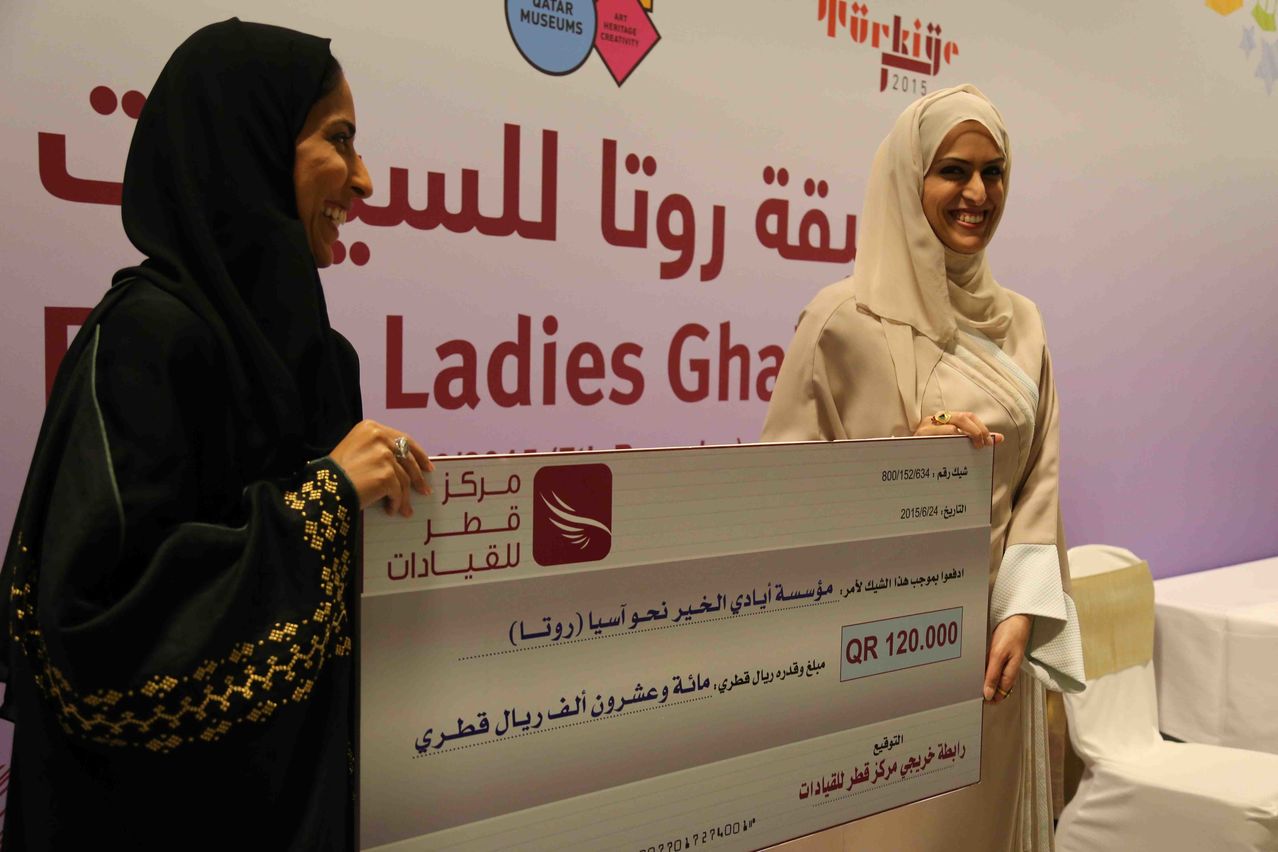 The ladies-only event called 'Ghabqat Al Khaier', which forms part of ROTA's 2015 Ramadan Programme, was held at the recently renovated Old Fire Station in Doha to showcase current fundraising projects and raise money for on-going initiatives.
More than 100 locals from Qatar attended the event, which was held under the patronage of Her Excellency Sheikha Al Mayassa bint Hamad Al Thani, Chairperson of ROTA.
Many of Qatar's leading business women, members of the Qatar Ladies Centre (QLC), that is also chaired by HE Sheikha Al Mayassa bint Hamad Al Thani, and several high profile women from across the region came together to support the emergency needs of education for children suffering from disaster and displacement in Yemen.
Also in attendance was Her Excellency Doctor Sheikha Aisha bint Faleh Bin Nasser, a ROTA Board Member, who delivered a welcome speech to guests.
In coordination with the Years of Culture Program Qatar-Turkey 2015, the Ghabqa evening included a silent auction, which saw guests place sealed bids for precious items with all proceeds being given directly to ROTA projects.
The alumni of the Qatar Leadership Centre (QLC) made a generous donation of QR120,000 to support ROTA's educational projects in Yemen and its other national programs. QR20,000 of this donation will directly support Ghanim Al Muftah's campaign, #withyouwereach1million, with the aim of supporting young Palestinian refugees in Nahr Al Bared in northern Lebanon.
For the full story, please
click here
.