Algeria's Mourad Mohamed Benosman and Syria's Yaman Abou Jieb overtook their fellow innovators in a lively Stars of Science elimination episode on MBC4, securing their tickets to the next stage of the pan-Arab 'edutainment reality' TV program.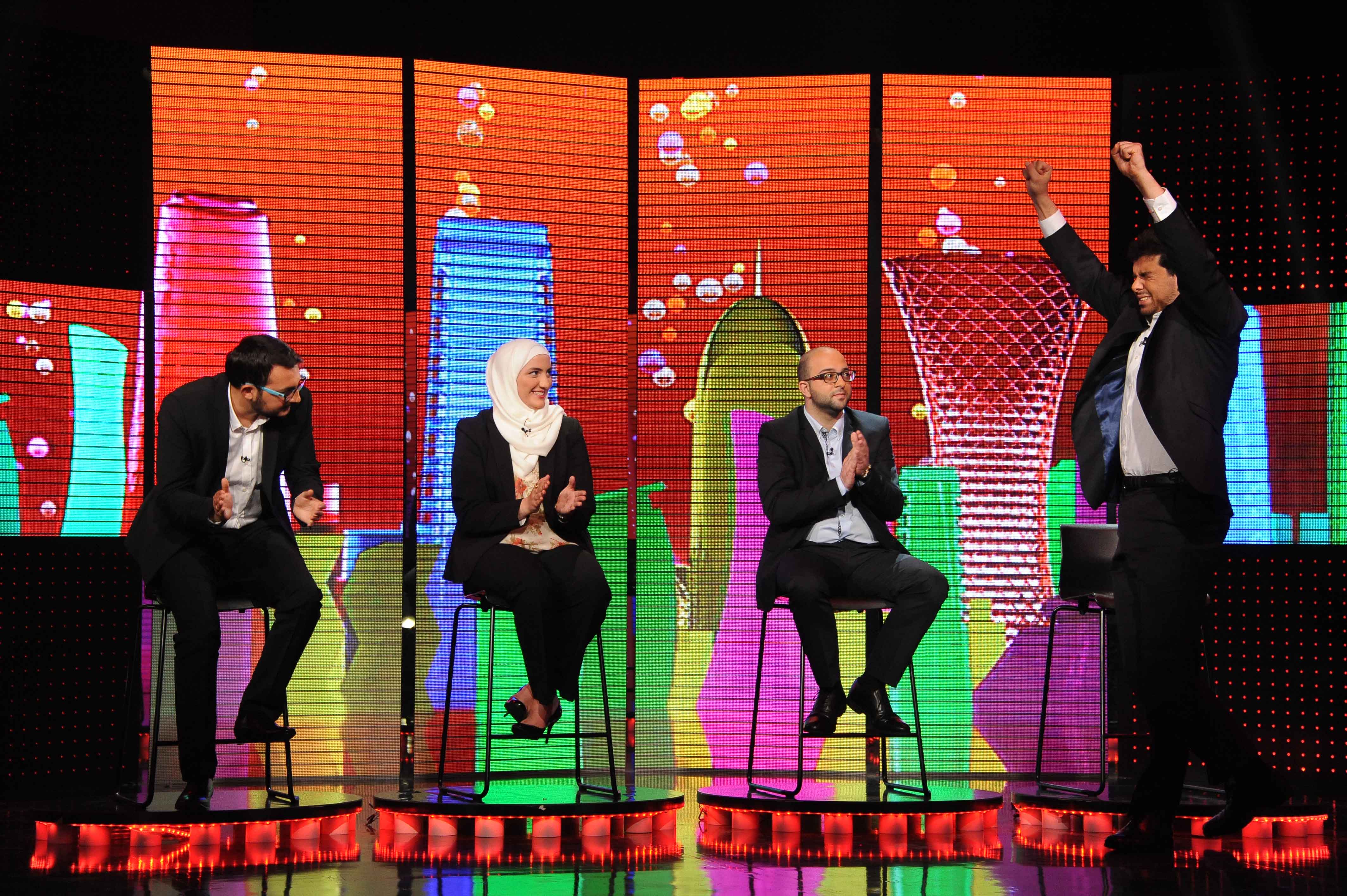 After a tough critique from the expert jury, Jordan's Maymoona Ayesh and Lebanon's Adib Al Ghossein's journeys on the program came to an end.
On Stars of Science, Qatar Foundation's 'edutainment reality' TV program, young innovators compete against each other to turn their ideas into reality.
Maymoona's Date Pits Filter in Desalination, a water filter that uses pits of the popular fruit to remove salt in order to make saltwater consumable, and Yaman's Solar Washing Machine, which recycles water and runs on solar energy, are modern innovations that address the need for water and energy conservation.
Adib's Ergonomic Activity Desk Lamp, which automatically adjusts lighting for many tasks, can prevent mistakes caused by suboptimal conditions and boost productivity in the workplace.The ECG Wearable Stress Analyzer, pioneered by Mourad, is a novel device that can measure heart rate and differentiate between physical and mental stress to improve health diagnoses.
Next week, the last group of four Stars of Science innovators in the engineering phase will defend their projects and brave possible elimination.This primetime episode, the season's seventh, will be shown on Friday, 30 October at 7PM KSA/ 4PM GMT on MBC4.After Episode Seven, the important design stage will commence, which will narrow the field from six young innovators to four.These four finalists earn a share of the $600,000 prize, with the winner being determined in a special live final episode.
For the full story, please
click here.