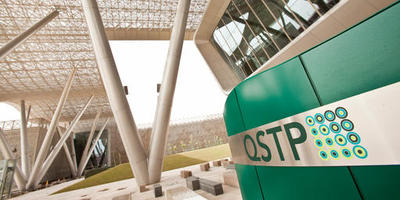 Qatar Science & Technology Park (QSTP) will be holding two new events to engage and educate technology-focused entrepreneurs and enthusiasts during Global Entrepreneurship Week in Qatar. The first is QSTP's 'Geocaching Challenge' and the second a speaker session titled 'Young Emerging Technology Innovators'.
The first ever QSTP Geocaching Challenge will immerse teams in an entrepreneurial environment emphasizing teamwork, problem-solving, creativity, risk and reward. Geocaching is an on-going, worldwide treasure hunt where people use GPS-enabled devices, such as a smart phone, to find hidden 'geocaches' or containers and discover new places. There are 2,255,459 active geocaches and more than six million geocachers worldwide.
In the QSTP Geocaching challenge, teams will jostle to locate caches stored around Doha and compete to find the final bonus cache on QSTP grounds. Prizes will be awarded for cache finds. Friends, families, students, individuals and colleagues in Qatar are encouraged to form teams, register, and compete.
The Young Emerging Technology Innovators Speaker Session will bring young technology innovators, inventors, and entrepreneurs from developing economies and emerging markets to speak and share knowledge with their counterparts in Qatar.
Following Qatar's recent upgrade to Emerging Market status by the MSCI Index, speakers will discuss with local entrepreneurs the challenges technology innovators face in emerging markets when building their ideas into a successful venture.
Geocaching Challenge with QSTP
When: 15-16 November 2013
Briefing Meet-up:14 November, 9:00 AM
Aladdin Husseini Hall
2nd floor, Innovation Center Bldg
Qatar Science & Technology Park
Speakers Session: Young Emerging Technology Innovators
When: 18 November, 2:00 – 7:00 PM
Where: Qatar National Convention Centre
To read the full article on QSTP's website, please
click here
.