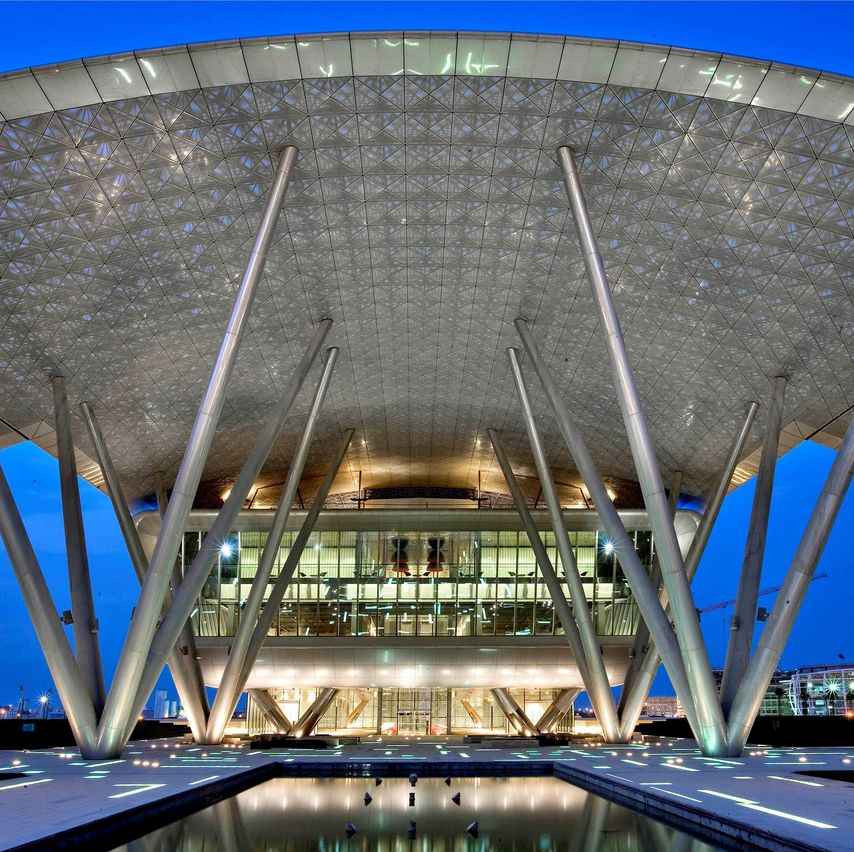 Qatar Science & Technology Park (QSTP) recently concluded its successful three day program at this year's QITCOM 2014 which brought together industry leaders, innovators, ICT professionals and enthusiasts from all over the Arab region to network and create new business opportunities.
QSTP showcased some of the best technologies supported by QSTP and developed by local innovators, hosted a special TECHtalks session focusing on social media analytics in the region, and participated at QITCOM's Conference Venue to discuss success stories and the future of entrepreneurship in Qatar and the region.
A special TECHtalks session was hosted by the CEO of iHorizons, Mr Mohamad Takriti discussing social media analytics in the region, drawing a large audience of social media experts, researchers, and students that actively engaged with an expert panel discussion on how social media is impacting the way we interact with the world and the way we communicate.
QSTP also showcased its support for Qatar's top tech entrepreneurs, such as iHorizons, who created a digital platform for analyzing Arabic social media content, and AMAN, who launched a commercial cyber security software application and made its first appearance at QITCOM.
A TIEP station was also located at the booth, which generated great interest from visitors. A number of people got the chance to learn more about the program, ask questions, and register their names for the next round in November.
TIEP (Technology Innovation and Entrepreneurship Program) is one of QSTP's most rigorous programs helping technology entrepreneurs understand commercial strategies and break into Qatar's and the region's rapidly emerging start-up scene.
To read the full article on QSTP's website, please
click here
.