Qatar Science & Technology Park (QSTP), part of Qatar Foundation Research, Development and Innovation (QF RDI), has renewed its partnership with ConocoPhillips Global Water Sustainability Center (GWSC), paving the way for another decade of research cooperation in the fields of water management, conservation and sustainability.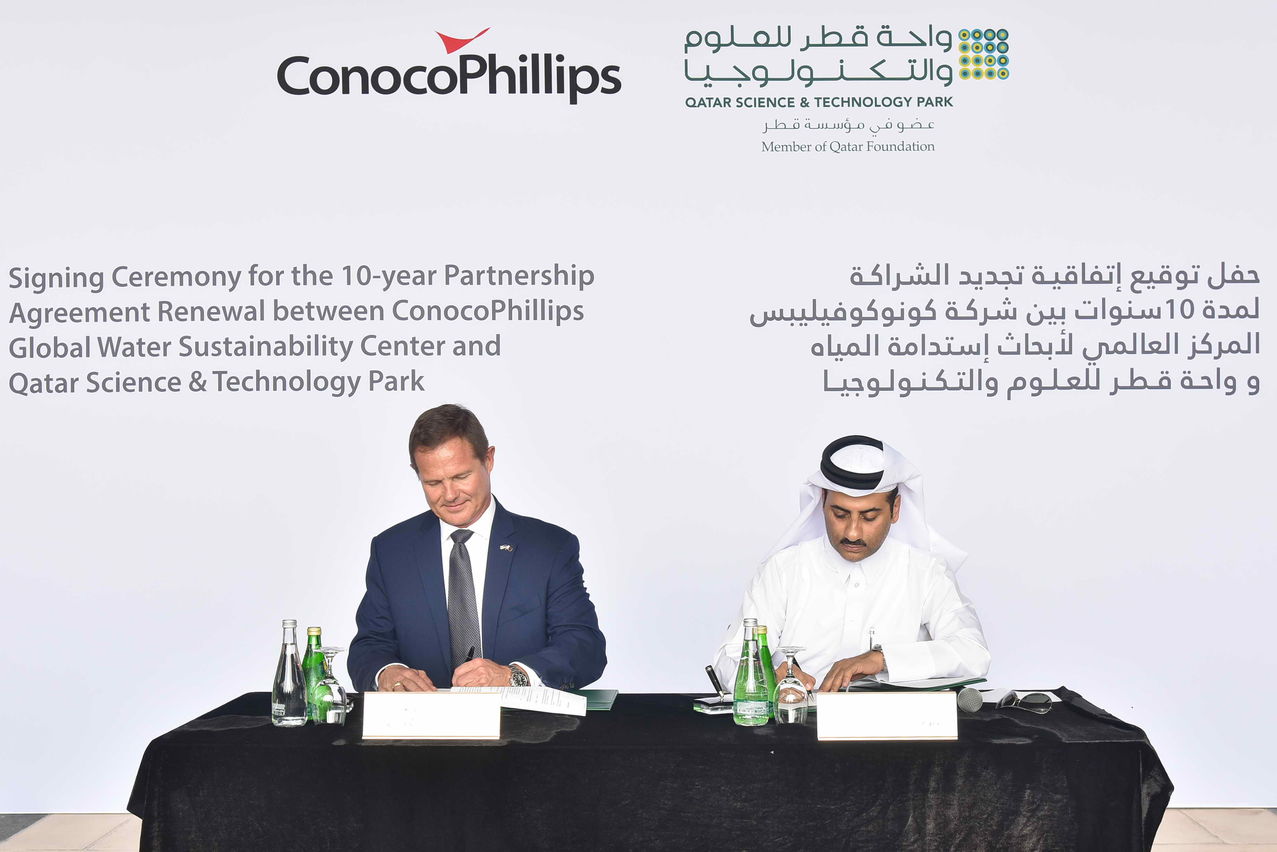 The signing ceremony at QSTP was attended by distinguished guests and representatives from both entities, with Yosouf Abdulrahman Saleh, Executive Director, QSTP, and J. Todd Creeger, President, Qatar Business Unit for ConocoPhillips, signing the partnership renewal agreement.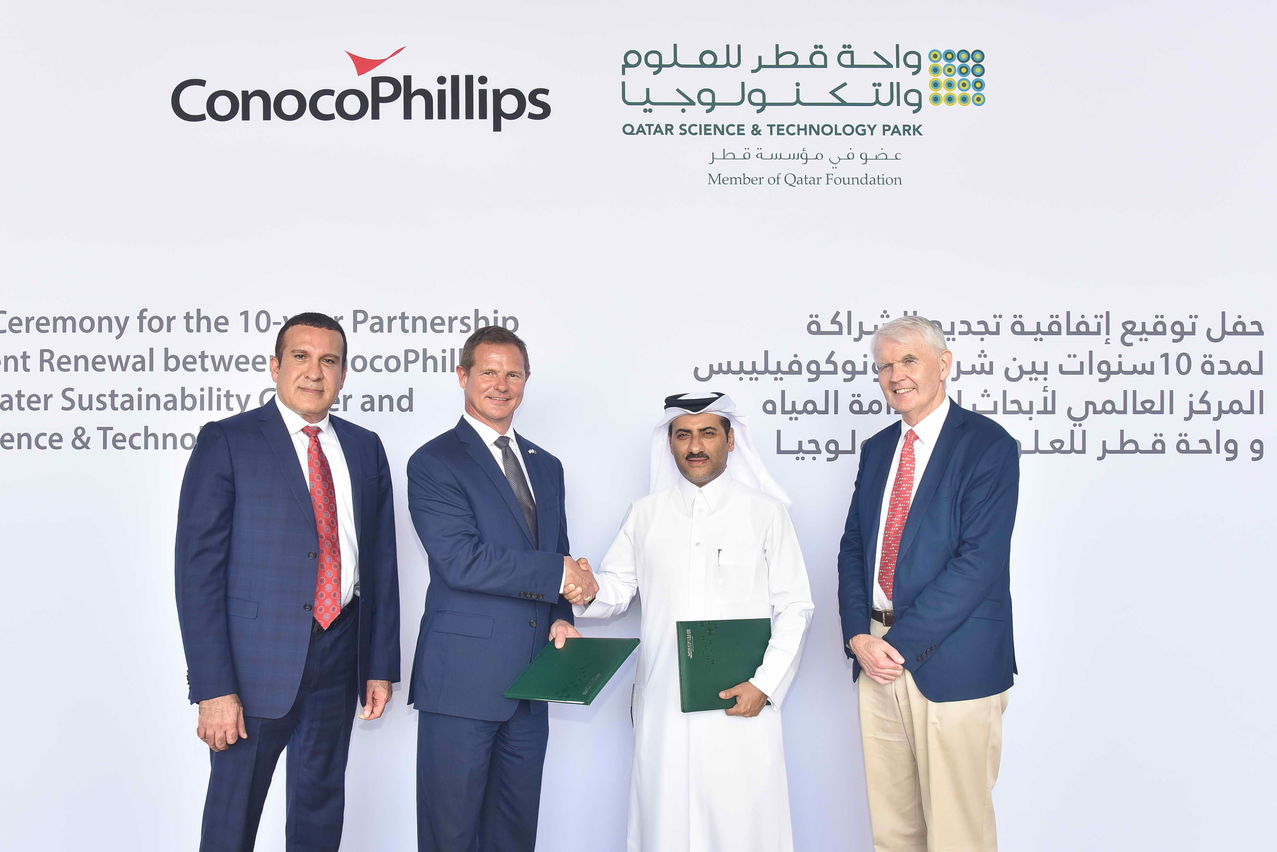 The continued partnership between QSTP and GWSC signifies their joint commitment to address the pressing issue of water sustainability, in Qatar and globally, through applied research. The QSTP-based center has implemented more than 10 innovative research and technology projects related to oil and gas water management, along with filing six patent applications and contributing to more than 20 peer-reviewed journal publications.
Mr. Saleh said: "We are honored to renew our partnership with ConocoPhillips GWSC for another 10 years. Our joint commitment to developing sustainable water solutions through innovative and specialized research has always been the driving force behind our success over the past years.
"QSTP fosters an environment that supports the development and application of research across different industries, and achieving this is not possible without forming strong and engaging partnerships with our tenants. With the invaluable help of our partner organizations, we are focused on advancing QF's aim of helping Qatar build a sustainable, diversified economy."
The GWSC is ConocoPhillips' designated center of excellence for water-related technologies, disseminating findings to the company's global operations, as well as local government and industry partners. The visitor center at GWSC promotes water conservation awareness at community level, and has educated over 7,000 students on the importance of water conservation and sustainability.
Mr. Creeger said: "We started a conversation in 2007, officially opened the doors in 2010, and in 2018 - almost a decade later - our central commitment to water is still as prevalent as it was back then.
"The GWSC has evolved from a sustainability start-up into a globally relevant problem-solver that addresses the needs of the nation and beyond. Owing our success to longstanding partnerships with Qatargas and Qatar Petroleum, amongst other industry, academic and research hubs, we continually tackle the world's industry challenges to deliver fit-for-purpose solutions."
To read more, please click
here