Qatar Solar Technologies (QSTec), a member of Qatar Foundation, was awarded the Best GCC Integrated Solar Company Award in recognition for its advancement along the solar value chain by World Finance magazine, a highly prestigious bi-monthly publication that comprehensively covers and analyzes the global financial industry, international business arena and the world economy. Dr. Khalid Klefeekh Al Hajri, Chairman and CEO, QSTec, was invited to attend the award ceremony, which was held at the London Stock Exchange (LSE) in London, United Kingdom.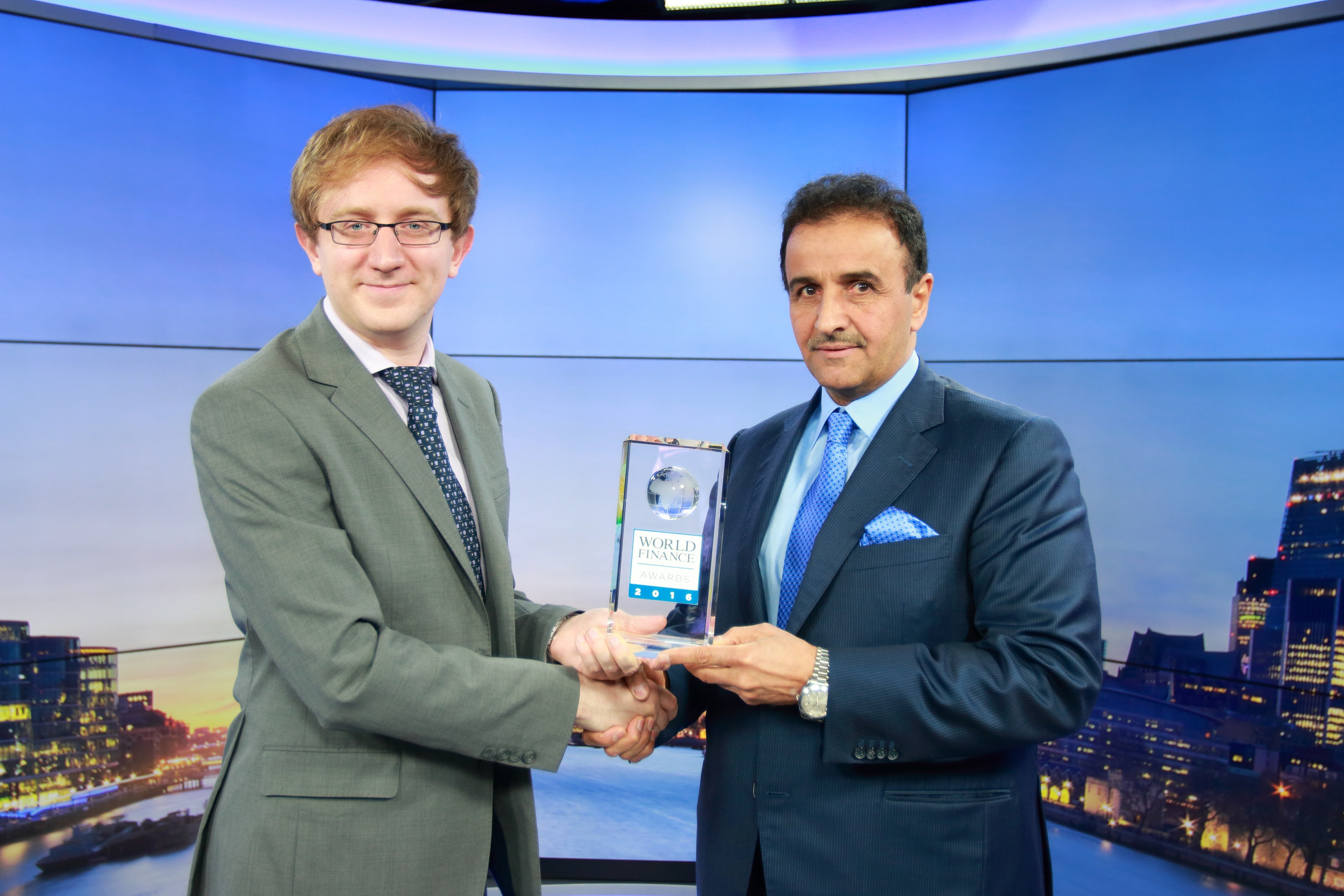 In the post-award interviews held at the LSE, Dr. Al Hajri stated that the two greatest challenges for the renewable energy sector was the need to continually drive down costs to make renewables even more cost competitive with other forms of electricity production, and the need to make energy storage solutions more available, scalable and at a lower cost.However, Dr. Al Hajri emphasized that the solution involved stakeholders uniting, in the interest of development, to overcome the fragmentation prevalent in the renewable energy industry and join together to address these key issues.
World Finance has celebrated the successes of businesses, from a wide range of industries, in their yearly awards since 2007. Supported by a dedicated team of researchers in respective fields, judges, with over 230 collective years of financial and business journalism experience, determine winners amongst both smaller market participants, as well as larger firms, operating across the globe annually.
This is the second award won by QSTec in quick succession who, just a few weeks ago, picked up a Ta'atheer Award for Best CSR Integrated Business for its Shams Generation solar learning initiative.
For the full story, please
click here.