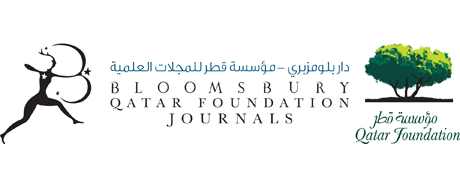 International open access publisher Bloomsbury Qatar Foundation has announced a new partnership with Rubriq, complementing its own peer review process for journals on
QScience.com
with Rubriq's ground-breaking scorecard, a standardized, independent peer review tool, developed to speed publication and increase trust in the peer review process.
While Rubriq will provide an independent peer review of submitted research, the editors-in-chief of each journal will retain control over which papers are ultimately accepted or rejected and base these decisions on both the evaluation of Rubriq reviewers and the particular scope of the journal in question.
There are more than 15 journals available through
QScience.com
, from specialized-topic journals to the multidisciplinary journal
QScience Connect
.
Although Rubriq will supplement the existing review process for more traditionally-structured journals, it will completely replace the peer review management process for
QScience Connect
, where editors will make decisions based solely on feedback provided in the Rubriq scorecard.
Rubriq is designed to help individual authors make critical changes to their manuscript before submission and select the best journal for their work.
The foundation of the Rubriq system is a web-based network that can handle large volumes of manuscript submissions. Using its proprietary software, Rubriq matches and assigns submissions to the appropriate peer reviewers, who utilize the patent-pending scorecard Rubriq uses to provide standardized, structured reviews.
Rubriq also provides journal recommendations, using the reviews and software to match submitted papers to appropriate journals by keywords, as well as the impact and quality of the papers as assessed by the reviewers.
According to Arend Kuester, Managing Director at
QScience
,
QScience
represents an ideal partner for Rubriq's standardized, independent peer review scorecard as it has a reputation as an innovator that is always looking for ways to improve the publishing process.
QScience
's focus on open access is also a good fit for Rubriq. Open access has been criticized by some for its potential for conflicts of interest or lower-quality (and sometimes non-existent) peer review.
By using a tested, standardized, and independent peer review service like Rubriq, any journal can be assured of receiving unbiased, high-quality evaluations of research.
For the full story, please
click here
.