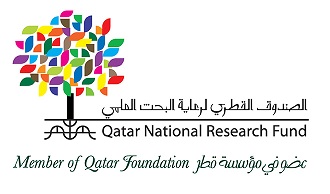 A senior delegation from Qatar National Research Fund (QNRF) recently visited the UK and Ireland for a week of high-level engagements designed to raise awareness of the unique range of research programs and collaborative opportunities available in Qatar.
At a special session in London, Dr Abdul Sattar Al-Taie, QNRF's Executive Director, and Dr Munir Tag, its acting Director Technical, presented to an audience of over 50 senior officials from universities and research institutions.
The session, organised by the UK Higher Education International Unit and hosted by the British Library, focused on the opportunities and challenges for UK researchers applying for QNRF grants, and included speakers from UK government agencies as well as universities that have already been awarded QNRF grants.
Under QNRF's flagship National Priorities Research Program (NPRP), in recent years 45 UK institutions have been awarded collaborative grants with Qatari partners for a total of 78 research projects.
The QNRF delegation also connected with key experts from a wide range of disciplines at the 'Ecosystem for Sustainable Growth Services Workshop 2013' in Dublin, Ireland. Dr Khalid Al-Quradaghi, QNRF's Director of Programs, joined Dr Al-Taie and Dr Tag at the workshop to share best practices and opportunities for collaboration with researchers and policymakers in attendance from countries across Europe. The workshop concluded with a roundtable on how best to unite efforts to address global challenges in resource scarcity and health.
In subsequent one-on-one engagements, QNRF discussed specific opportunities for collaboration with Ireland's leading organisations for research and innovation, including Enterprise Ireland and Science Foundation Ireland.
Two universities in Ireland are already collaborating on QNRF research grants under the NPRP model for international research engagement, which allows for up to 35 percent of overall funding to be spent outside of Qatar.
For the full story, please click here.