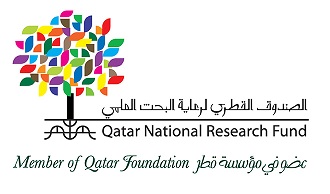 Qatar National Research Fund (QNRF) has streamlined the application process for the seventh cycle of its flagship funding program, the National Priorities Research Program (NPRP). The application period will begin this month.
The NPRP provides grants for competitively selected projects in basic, applied, and translational research that relate to Qatar's national priorities.
Dr Abdul Sattar Al-Taie, Executive Director of QNRF, said, "The NPRP plays a pivotal role in bringing together investigators from academia, government, businesses, and other stakeholders in Qatar. It has also been extremely successful at bridging the gap between the Qatari and the international research community."
For 2013, QNRF has made it even easier for grant applications to be submitted by developing an online, step-by-step Grant Application Guide.
Noor Al-Merekhi, Acting Director of Programs at QNRF, said, "To foster a research culture at all levels of our society we need to encourage young researchers. With this consideration the tuition fees and stipend for graduate students, who are part of the research teams, has been increased to $40,000."
As QNRF further streamlines the structure of the NPRP, it has refined the roles of the members of the research teams. In order to consolidate expertise amongst team members, there will be smaller research teams and hence the grant will be reduced to $300,000 per project per year. Another noteworthy change will allow researchers who are grant recipients under its Junior Scientists Research Experience Program (JSREP) to also participate in the NPRP.
A Letter of Intent, followed by a full proposal, can be submitted by applicants starting from noon, Doha time, on 17 September 2013. Applicants must comply fully with the requirements listed in the NPRP seventh cycle 'Request for Proposal (RFP),' available for download from
http://www.qnrf.org/funding_programs/nprp/download_center/
, to ensure their submissions are complete.
Public presentations covering, the application process and highlighting the changes introduced in the seventh cycle of the NPRP will be held by QNRF in Doha on 23, 25 and 26 September.
For those unable to attend QNRF will also hold two webinars, on the evenings of the 28 and 29 September timed to benefit international applicants in different time zones.Each session will be followed by a comprehensive question and answer session.
Schedule of NPRP public presentations
Monday 23 September 2013 at 12 noon in Qatar University, Al Tarfa, Doha.
Wednesday 25 September 2013 at 12 noon in HBKU Student Centre, Qatar Foundation, Doha.
Thursday 26 September 2013 at 4:30pm in QNRF's offices on the 5th floor of the Tornado Tower, West Bay, Doha.
Schedule of NPRP webinar(s)
Saturday 28 September 2013 at 5pm Doha time and Sunday, 29 September 2013 at 5pm Doha time.
For the full story, please click here.