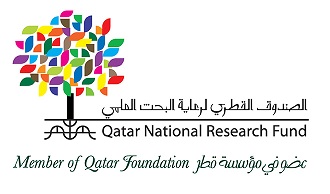 Qatar National Research Fund (QNRF) has announced a new cycle of grants worth 1.5 million for undergraduate students in Qatar.

The grants are part of a Program that provides recipients with 'hands-on' experience conducting original research under faculty mentorship. Since its inception more than 2,200 students have taken part in the Undergraduate Research Experience Program (UREP), now in its 14th cycle.

QNRF's Executive Director, Dr Abdul Sattar Al-Taie, congratulated the awarded students and said, "This Program has provided invaluable research experience to hundreds of undergraduate students over the past seven years, helping to build a research culture amongst young people in Qatar. In total, UREP has supported almost 700 projects for basic and applied undergraduate research in the fields of natural sciences, engineering and technology, medical and health sciences, agricultural sciences, social sciences and the humanities."

In UREP's latest cycle, 128 proposals were submitted to QNRF and, after a stringent peer review process, 42 were granted funding. The awarded institutions include Qatar University, Texas A&M University at Qatar, Georgetown University School of Foreign Service in Qatar, University of Calgary – Qatar, Weill Cornell Medical College in Qatar, Northwestern University in Qatar and Virginia Commonwealth University in Qatar.

Qatar University led the awarded institutions, with 27 projects receiving funding for research involving 106 students and 44 faculty members. Texas A&M University at Qatar received funding for five projects, and Georgetown University School of Foreign Service in Qatar received four research grants.

Ms Sunitha Shyam, Training Programs Manager at QNRF said, "Over 500 young Qatari women have participated in UREP so far. We are particularly pleased at the level of interest the Program has garnered, given our mission to support young women in Qatar to develop their skills in science and research."

The undergraduate students awarded as part of this cycle will carry out research on a range of topics relevant to everyday life in Qatar, including techniques for safer driving, methods for screening gastrointestinal pathogens amongst incoming workers, studies on female corporate leadership, and the history of Qatar's cuisine.

First launched in 2006, UREP is QNRF's longest running Program, with two cycles per year.

QNRF is a member of Qatar Foundation for Education, Science and Community Development. Visit the QNRF website www.qnrf.org to learn more about UREP and other QNRF Programs for funding research.