Qatar National Research Fund (QNRF) has announced new research grants worth a total of $121 million under its flagship funding program, the National Priorities Research Program (NPRP).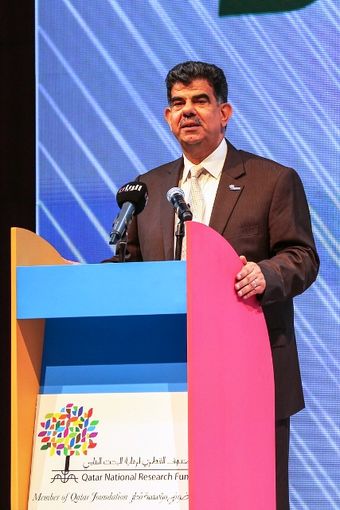 "NPRP was created to support original research for Qatar on topics of national importance. This cycle placed particular emphasis on alignment with the Qatar National Research Strategy and on local research collaboration," said Dr Abdul Sattar Al-Taie, Executive Director at QNRF.
Twenty-seven local research institutions have received funding for a total of 137 proposals, out of the 710 proposals submitted to NPRP's sixth cycle in January 2013. These proposals were selected on a competitive basis and underwent a rigorous evaluation process.
"With a 20 percent success rate, NPRP's sixth cycle demonstrates the rising quality of research in Qatar. Grants were awarded based on QNRF's strict criteria that take into account originality and quality of the research proposed, alignment with the Qatar National Research Strategy, potential benefits to Qatar and the region, and collaboration with other institutions in Qatar, in addition to the peer reviewers' recommendations," said Noor Al-Merekhi, Program Manager of NPRP.
Each grant is worth between $120,000 and $1.05 million, with a requirement that at least 65 percent of the annual budget is expended inside Qatar. Likewise, 50 percent of the total research efforts must be conducted in Qatar. Under NPRP's sixth cycle,
"147 international research institutions from 26 countries will be collaborating in the projects awarded.
For the full list of institutions that were awarded and information on their proposed research, visit
http://www.qnrf.org/awarded_proposals/.
For the full story, please click here.