Two research projects aimed at unlocking solutions to Qatar's cybersecurity challenges through international collaboration have been announced as the first awardees under a groundbreaking joint funding call between Qatar National Research Fund (QNRF) and the Scientific and Technological Research Council of Turkey (TÜBİTAK).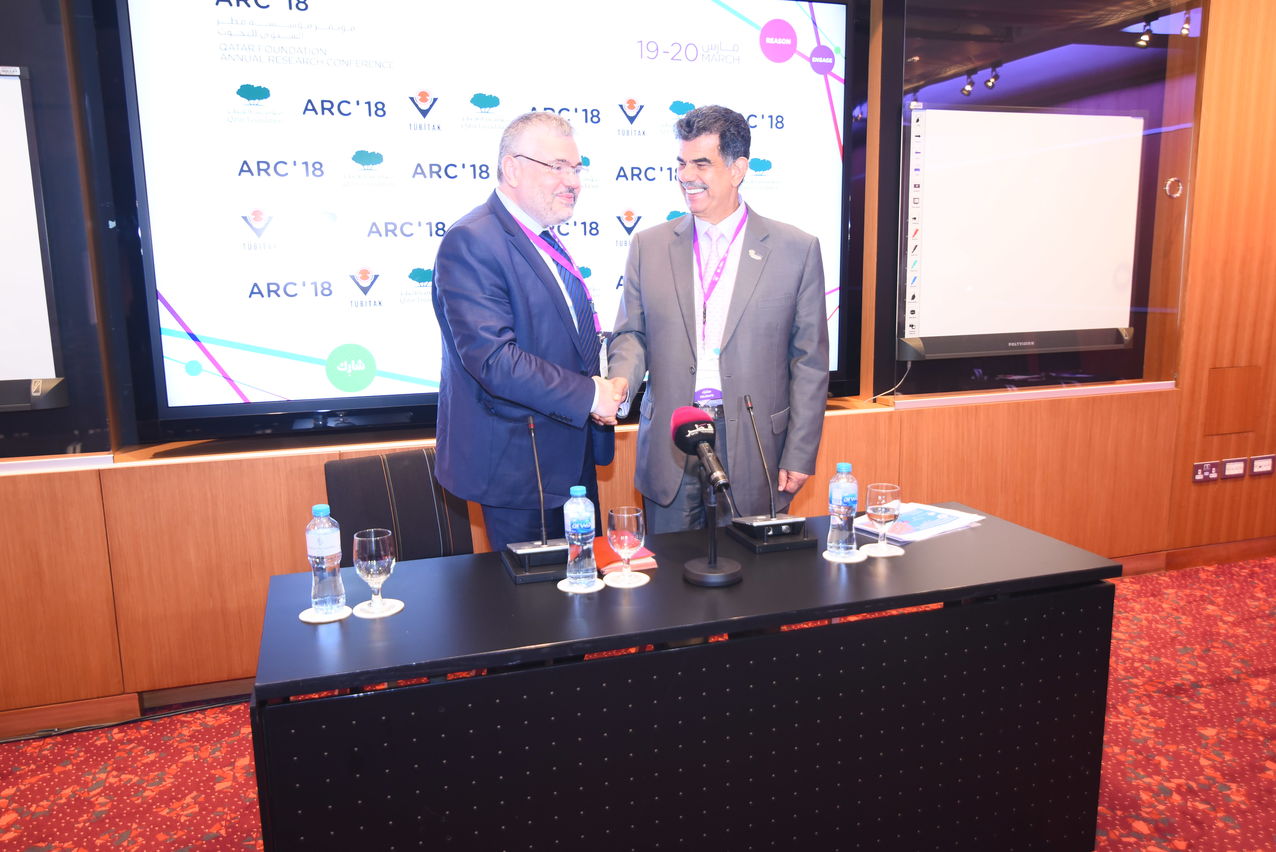 The announcement was made on the opening day of the Qatar Foundation Annual Research Conference 2018 (ARC'18) at Qatar National Convention Centre, and follows last year's launch of the 'Academia-Industry Cooperation on Cybersecurity' program. The call has been developed with the aim of building public-private sector partnerships whose innovative projects address cyber-safety issues that Qatar and Turkey share.
QNRF – part of Qatar Foundation Research and Development (QF R&D) – and TÜBİTAK, which is Turkey's leading research agency, signed a December 2015 agreement to collaborate on projects in areas of mutual interest, with cybersecurity being selected as the focus of the initial joint funding program due to its status as an issue of strategic priority for both nations. The partnership has the scope to be extended into other key areas of bilateral cooperation between Qatar and Turkey.
The two awarded proposals, selected from a total of 13 submitted, will focus on strengthening the cybersecurity resilience of the electricity grid - regarded as one of the most critical infrastructures in modern societies - in Qatar and Turkey, and on developing a cyber-threat Intelligence platform to protect against emerging cyber attacks.
Speaking at the announcement of the awards during ARC'18, Dr. Abdul Sattar Al-Taie, Executive Director, QNRF, said: "This program stems from the strategic importance to Qatar and Turkey of supporting science and technology, in order to develop the national economies of both countries, and the desire to strengthen and develop scientific and technological cooperation on an international scale."
Professor Dr. Hasan Mandal, President, TÜBİTAK, said: "I congratulate the awardees of this initial bilateral funding call between QNRF and TÜBİTAK, which has proved to be the catalyst for innovative solutions that address a key challenge facing both our nations – and the world as a whole – while emphasizing the capacity of multisectoral, multidimensional partnerships to amplify the impact that research can make."
To read more, please click
here
.