The Energy and Economic Diversification Policies Roundtable, organized by Qatar Leadership Centre (QLC) and Rice University's Baker Institute in cooperation with the Ministry of Energy and Industry and Qatar University, concluded on February 16th with a closing address by H.E. Abdullah Bin Hamad Al Attiyah, Chairman of Abdullah Bin Hamad Al-Attiyah International Foundation for Energy & Sustainable Development and former Deputy Prime Minister and Minister of Energy and Industry.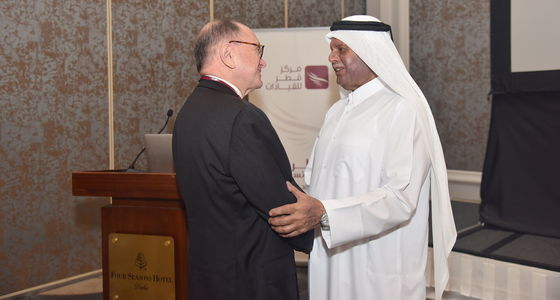 The two-day roundtable brought local, regional and global experts from the public and private sectors together to discuss policy related to vital topics such as energy, economy, water and food security, and the environment.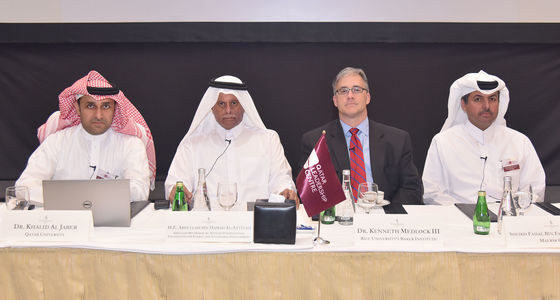 "We are preparing for the future with full knowledge of the inescapable reality - hydrocarbons are a depleting resource," remarked H.E. Al Attiyah. "Our obligation to coming generations is to leverage our ingenuity to find solutions for the most pressing challenges.The Energy and Economic Diversification Policies Roundtable is a sterling example of experts, industry practitioners and leaders coming together in Qatar to collaborate for the common good."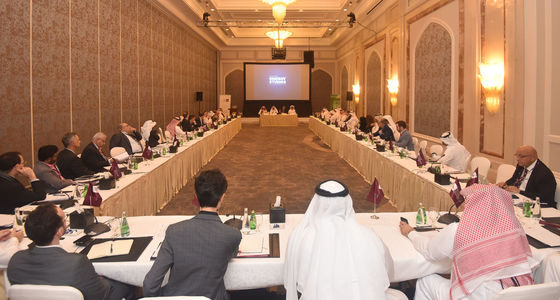 The Roundtable facilitated discussion across four panel sessions. In each session, attendees engaged in high-level deliberation on how to effectively address challenges in a range of areas related to energy policies - energy subsidy reform, economic diversification, the food-energy-water production nexus and climate change.
On the first session of day one, deliberations focused on the implications of energy subsidies in the GCC and their impact on domestic consumption and exports. Experts lent insight on how policymakers can address subsidy costs while simultaneously continuing to maintain a high standard of living. Session two dealt exclusively with economic diversification.
On the Roundtable's second day, experts addressed the linkages between food, energy and water production and how the region can reinvest its gains from energy resources to develop sustainable food and water production capacity.
Qatar Leadership Centre and Rice University's Baker Institute will produce a series of policy recommendations based on insights gained from the Roundtable's sessions and the research papers presented.
For the full story, please click
here
.