Qatar Green Building Council (QGBC) has signed a Memorandum of Understanding (MoU) with the Chartered Institute of Building (CIOB); an international professional body for construction management and leadership.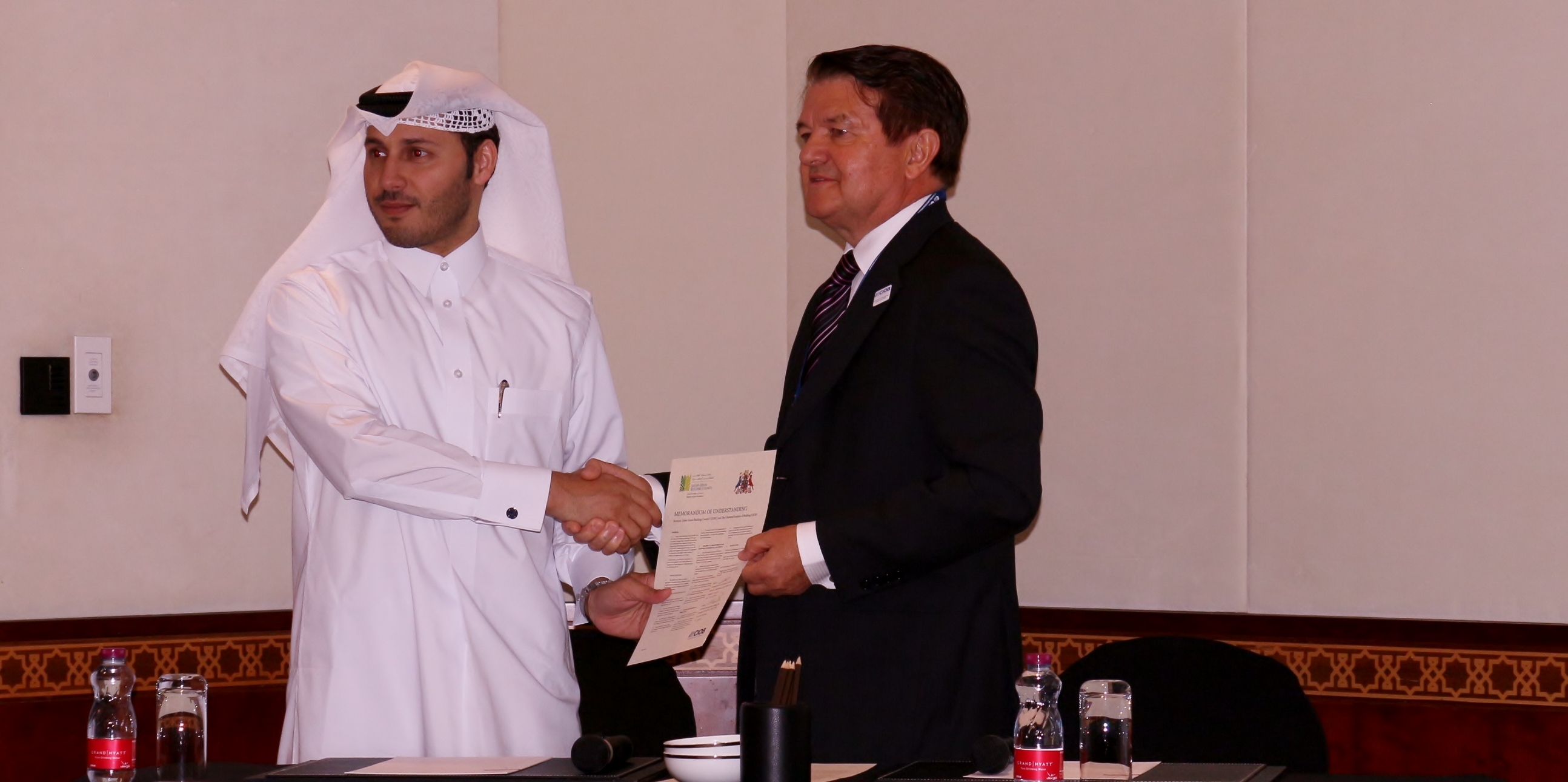 The agreement aims to facilitate collaboration in conducting environmentally sustainable practices for green building design and development in Qatar. The MoU will help maximise the utilisation of the organisations' resources through mutual education, training and the promotion of construction-focused research in Qatar.
Engineer Meshal Al Shamari, QGBC Director, said: "Over the past few years, QGBC has conducted vital research into understanding and promoting sustainable best practices within the built environment in Qatar through its array of initiatives, interest groups and research activities. This agreement presents us with yet another valuable opportunity to build on our existing research and tap into CIOB's international influence to better address the needs of the local market."
Chris Chivers, CIOB President, said: "As construction professionals, it is our duty to be responsible for our environment and for what future generations will inherit. This MoU is a reflection of our commitment to increase awareness and knowledge of sustainable building practices. By pooling our expertise and working together with the Qatar Green Building Council, we can show greater leadership in a marketplace that is witnessing unprecedented levels of construction."
QGBC is a member of Qatar Foundation for Education, Science and Community Development (QF). Through this agreement, QGBC is supporting QF's mission to foster innovation and sustainable development.
For the full story, please
click here.