The World Innovation Summit for Education (WISE) has released three new research reports that focus on issues with direct impact on the development of education in Qatar, including school leadership, early childhood, and education for people with autism.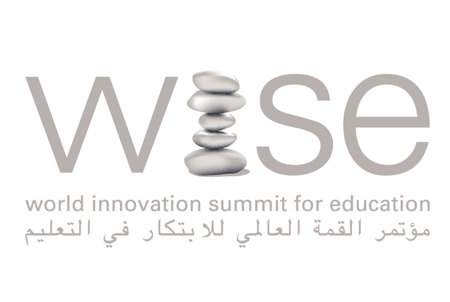 The three reports are especially relevant to Qatar and are available on the WISE website in both English and Arabic. The new reports form part of a larger series to be launched at the upcoming 2017 WISE Summit, set to take place from November 14-16.
The first report, titled 'Developing Agile Leaders of Learning: School leadership policy for dynamic times,' was produced in partnership between WISE and Learn Labs, Australia. It evolved from the Empowering Leaders of Learning program which WISE presented, in partnership with the Ministry of Education and Higher Education and with Qatar Foundation's (QF's) Education Development Institute, over an eight-month period. The objective of the workshop series is to strengthen capabilities among Qatar's school leaders through strategies, collaboration, and sharing experiences ultimately towards improved student learning. Selected participants benefit from one-on-one coaching sessions to provide feedback and to refine leadership practices. School leaders and teachers identify issues, lead change in teaching practices, and design iterative action plans to motivate students, and ultimately improve outcomes.
The second report, 'Early Childhood Development in Qatar: Status and opportunities for the future,' was produced by WISE colleagues at the World Bank. The lead authors of the report are Samira Nikaein Towfighian, Education Specialist, the World Bank; and Lindsay Adams, Consultant, the World Bank. The report makes recommendations to strengthen the policy environment for early childhood development, improve the coverage and scope of programs, and establish a comprehensive quality assurance system for continuous improvement.
A third WISE report, produced in partnership with the University of Birmingham, UK, is titled 'Meeting the Needs of Pupils with Autism in Qatar: Moving forward'. The lead author is Dr Karen Guldberg, reader in autism studies and Director of the Autism Centre for Education and Research, University of Birmingham. The first study of its kind in Qatar, this research investigates how to improve autism education through a contextual enquiry and consultation with stakeholders. Given the country's supportive leadership, a knowledgeable community of parents and specialists, the findings indicate great potential to transform autism education.
For further information about WISE, an initiative of QF, and its reports, please visit
www.wise-qatar.org
To read more, please click
here
.