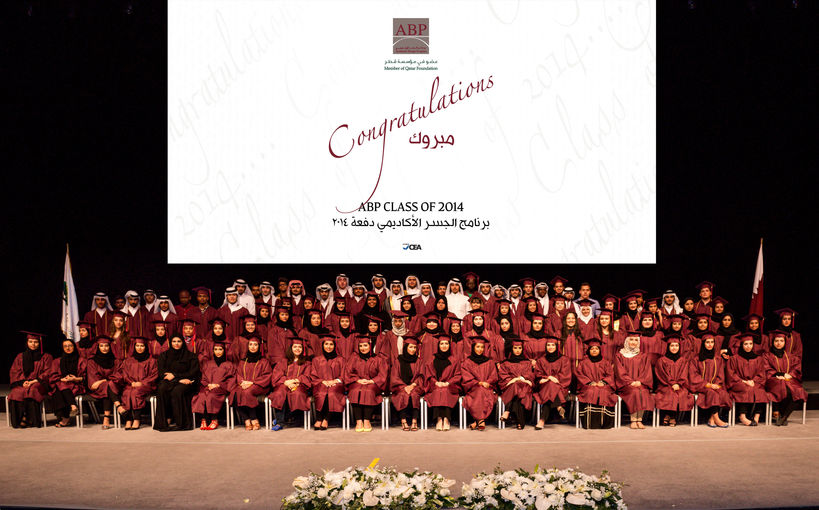 The biggest day on the calendar of QF's Academic Bridge Program (ABP) – the premier English language university foundation program in Qatar - finally arrived. Dedicated faculty and staff, proud parents and around 160 excited graduates celebrated the ABP's Thirteenth Graduation Ceremony on 10 May 2014 at the Qatar National Convention Centre (QNCC).
The class of 2014 brought the total number of ABP graduates to over 2650. More than 80 percent of the graduating class of 2014 is Qatari and the remaining 20 percent comes from 17 different nationalities.The number of girls in the ABP this year is higher, reaching about 70 percent.
Around 40 percent of this year's graduating class has been accepted to one of more of Hamad bin Khalifa University's (HBKU) partner universities. In total, about 90 percent of ABP graduates will have gained admissions to English language universities both in Qatar and abroad, mostly the UK or the US.
This year's Valedictorian was Qatari student, Al-Maha Al-Neama who was the first in the class academically. The Salutatorian (second in the class, academically) was Egyptian student Ahmed Hussein Mohamed.
For the full story, please
click here
.