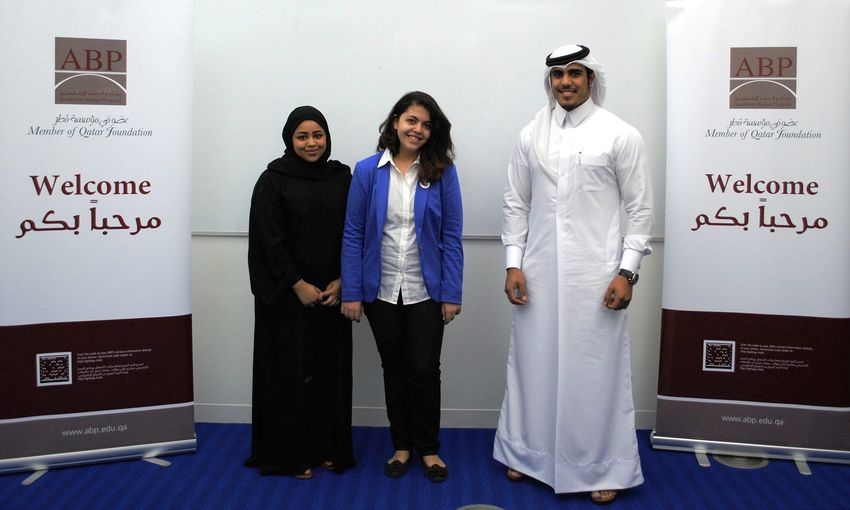 Students at Qatar Foundation's Academic Bridge Program (ABP) recently elected a female Student Association President.
This is only the second time in the ABP's 13-year history that a female student has been elected as the Student Association President.
ABP student Nouran Allam, from Egypt, beat off tough competition from two other female candidates to lead the ABP's Student Association this year.
Last year Qatari student, Aisha Al-Muhannadi, made history when she was elected as the first ever female Student Association President in the ABP's history. Aisha is now studying Communications at Northwestern University in Qatar. In total, 16 students ran for five positions on the 2013-14 ABP Student Association¬¬—the ABP's student government.
Three candidates—all female—ran for the position of President, five for the position of female Vice-President, three for the post of male Vice-President, three for the Treasurer and two for the Secretary positions, respectively.
After weeks of tough campaigning, the newly elected members are President, Nouran Allam, Vice- President (female) Al Maha Al Thani, Vice-President (male) Ali Al Binali, Treasurer, Eman Al Alabdi and Secretary, Amna Al Mohammed.
ABP Student Association candidates are required to be in good academic standing with grades of no less than 70 percent in each subject. Candidates running for the President position are required to have grades of no less than 80 percent in each subject.
For the full story, please
click here
.