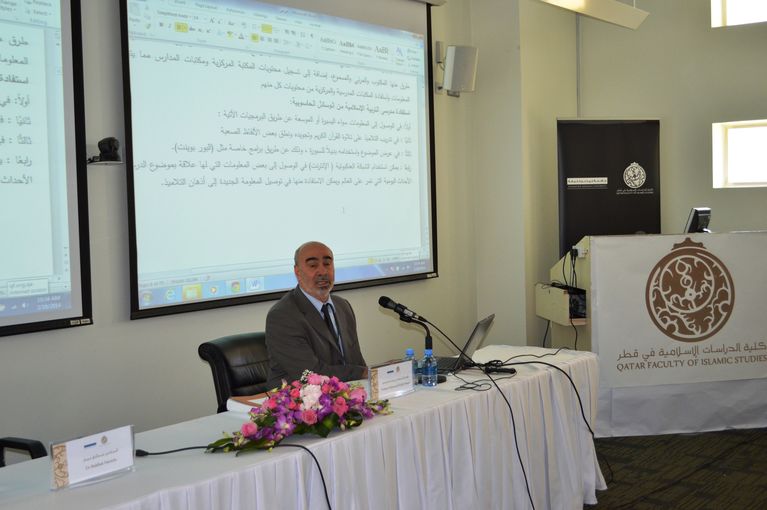 Research Centres from the Qatar Faculty of Islamic Studies (QFIS) at Hamad bin Khalifa University held a public seminar on 'Electronic Resources of Islamic Studies' last week.
Computers and their applications have become an integral part of modern societies and as a result, some countries have developed IT strategies which include computers and the Internet, as key elements in their curricula.
The seminar shed light on how people can benefit from technology such as computer software and the internet with regards to Islamic education and jurisprudence research.
Teachers, students and researchers attended the seminar and heard from key speaker Dr Abdul Haq Hamish, a Professor from QFIS, who talked about the importance of making full use of all electronic tools available in the field of education and research technology in order to achieve objectives.
Attendees were also given details about which Islamic jurisprudence software to use in addition to the most important websites to reference for Islamic jurisprudence and other areas of Islamic Sciences.
Dr Hamish shared recommendations for using electronic resources effectively and also warned those gathered about the dangers related to misusing the internet.