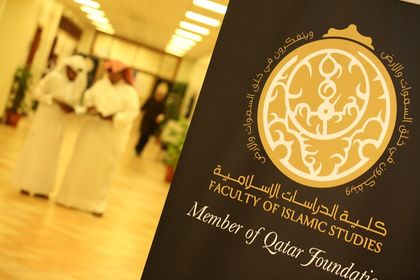 The Center for Islamic Economics and Finance (CIEF), part of the Qatar Faculty of Islamic Studies (QFIS) of Hamad bin Khalifa University, recently organised a successful symposium on 'Sukuk from Economic, Legal, Practical and Shariah Perspectives'.
Over 180 people attended the symposium, which was opened by Dr Hatem El-Karanshawy, the founding Dean of QFIS. Dr El-Karanshawy introduced the speakers and talked about the importance of the symposium and the different themes. Mrs Bahnaz Alquradaghi, Senior Researcher at CIEF, acted as moderator for the symposium, which discussed a number of topics.
Dr Tariqullah, Professor of Islamic Finance at QFIS, discussed structure risk in the design of Sukuk. He stated that the resilience of every structure requires that the risks involved must be properly identified and managed.
In structuring Sukuk, the key stakeholders can actually add to the structural vulnerabilities of Sukuk products. He believes that differing sharia opinions among sharia scholars on Sukuk is the most important structural risk factor that may cause hindrance to the growth of the Islamic financial market.
Mr Bernard Barbour, Head of Legal and Sharia Affairs at QInvest, discussed the main contractual aspects of issuing Sukuk in Qatar. Mr Barbour addressed the issue of late payment and explained that the courts in Qatar may not allow the imposition of additional profits or benefits in case of delay in payment, even if the parties had agreed to it.
He stated that penalties and liquidated damages are subject to civil law and clarified that the set-off of obligations does not affect the rights of third parties. Mr Barbour went on to explain the force majeure conditions in Qatari law.
For the full story, please
click here
.