The Qatar Financial Centre (QFC) announced today its relocation to Msheireb Downtown Doha (MDD). New QFC firms will be able to operate from this new designation starting mid-2017. Existing firms can decide to migrate then, or starting 2018. This relocation will serve as a foundation for Qatar's new financial city.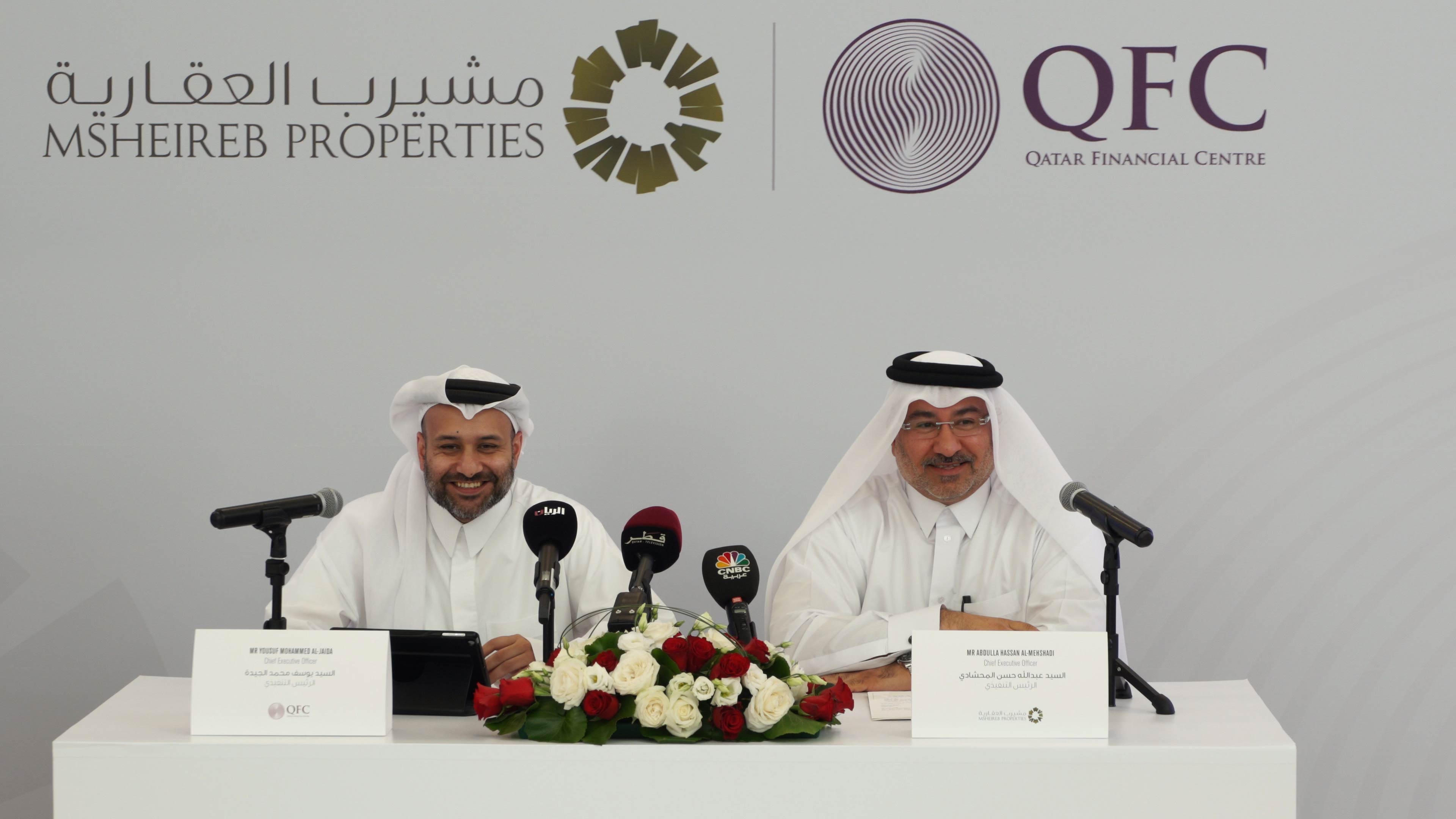 Unlike other financial zones in the region, this new financial city will be open to all businesses, local and international and will not be exclusively restricted to QFC licensed firms. As such, it will be closer to other international financial and business districts. The mixed-use development will comprise more than 100 buildings, with a combination of prime commercial and residential properties, retail, cultural and entertainment areas.
The inclusion of a number of national entities and government buildings within Msheireb Downtown Doha as a whole represents a significant step toward the realization of deeper collaboration and economic integration. Msheireb Downtown Doha will encompass five heritage quarters and multiple geographic phases. Tenants will include major government buildings, heritage quarters, four heritages houses within Msheireb Museums, a school and the National Archive, as well as the recently opened Mosque.
The result will be a lively urban neighborhood, which as well as hosting the Qatar Financial Centre and its licensed firms, will also offer leisure facilities and a number of residences including townhouses, upscale apartments and hotels, all centered around a new public square, Barahat Msheireb.
Announcing the QFC's newest and largest designation, CEO Yousuf Mohamed Al-Jaida said: "The Qatar National Vision 2030 economic development pillar stipulates the need for open and flexible economic structures, which QFC offers through its business-friendly platform. It also states the need for the creation of a stimulating business climate capable of attracting foreign funds and technologies, and encouraging national investments. At the QFC, we have been steadily building such an environment. Through this relocation, we are taking a giant leap forward on the path of economic diversification."
For the full story, please
click here.