Background
The Qatar Foundation Young Innovators Program strives to attract bright young Arab minds and talent, and to enable gifted youth to reach their full potential.The Program awards educational scholarships to exceptional Arab students of lower and higher secondary age for the duration of their secondary and undergraduate studies.
Since the program was established a wide range of students have been selected.These are gifted young people from across the Arab region who have demonstrated remarkable ability and aptitude in a variety of disciplines in science, technology and the arts.
The program has provided scholarships and mentorship to these students, many of whom would not otherwise have had access to the top quality education provided by Qatar Foundation.
Education and Young Innovators at Qatar Foundation
At Qatar Foundation, everything starts with education. Our students are immersed in a culture of learning that nurtures their creativity, innovation, and that prioritizes the development of research skills.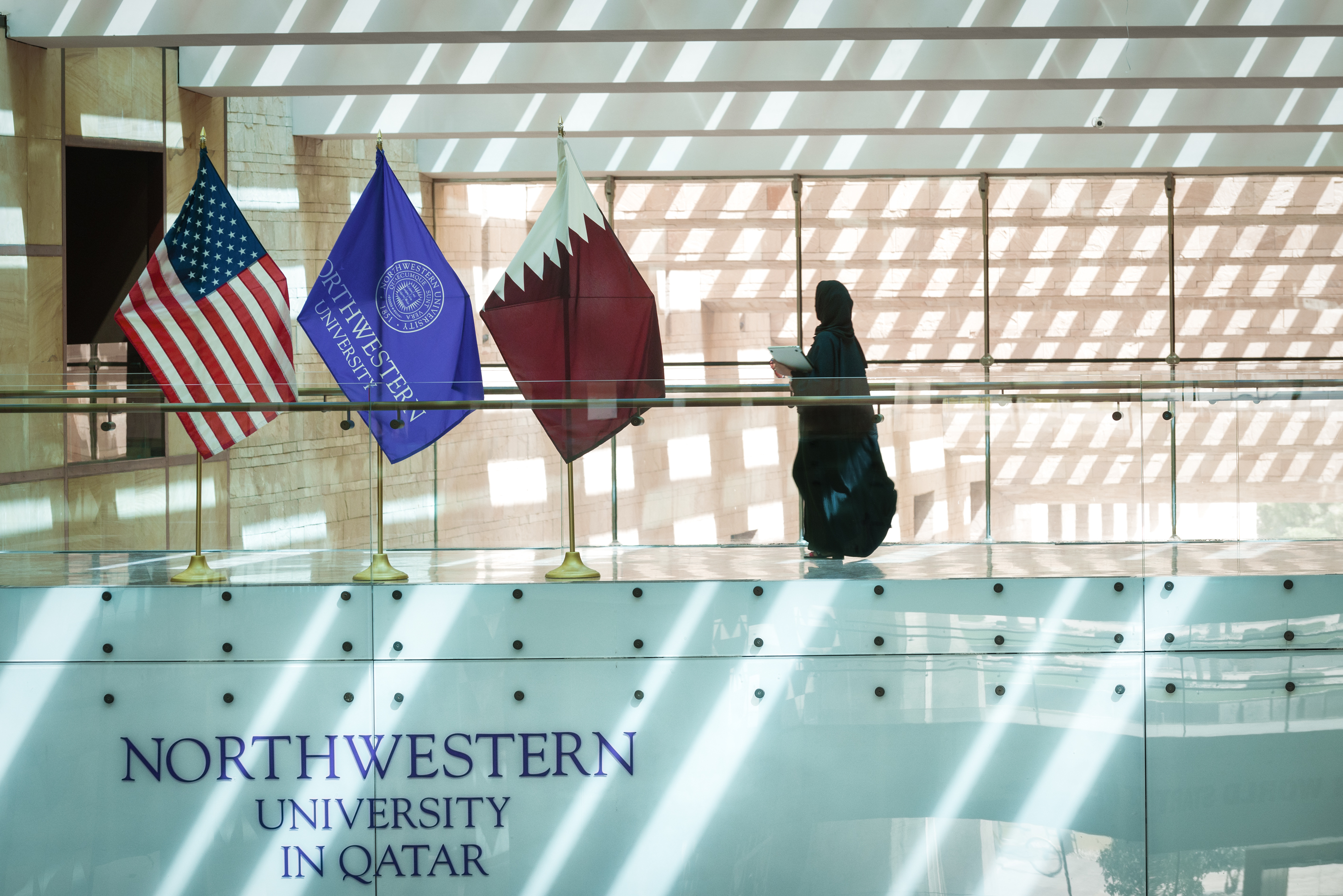 Students have the opportunity to grow and flourish at some of the best performing secondary schools in Qatar.Many of them go on to pursue higher education in Qatar Foundation's range of world-class university campuses, which include Weill Cornell Medical College, Georgetown University, Texas A&M University, Carnegie Mellon University, Northwestern University and Virginia Commonwealth University.Thus the students have the opportunity to study for degrees in subjects ranging from medicine to computing, engineering to journalism, as they prepare to become the leaders of tomorrow.
Program Specifics
The Young Innovators Program places selected students into the relevant educational path within Qatar Foundation, where their skills can be best developed.
Our Young Innovators receive financial support in the form of grants, but most importantly, they receive personal mentorship to maximize their talents, set new standards of excellence, and share their skills for the benefit of others.
Selection criteria for the Young Innovators Program
To qualify for the Young Innovators Program, potential students need to be citizens of an Arab country, or have at least one parent of Arab who is originating from an Arab country.Please note that an Arab country is defined as a member of the 22 member states of the Arab League.
All students must be able to demonstrate exceptional academic or vocational ability. This includes the provision of a portfolio of work that highlights their achievements, adequate school grades, certificates or awards of achievement or other formal endorsements.Other evidence that enables Qatar Foundation to objectively and holistically assess a student's capabilities can also be included in the portfolio.Examples of this may include details of a student's exemplary contribution to cultural or community initiatives. An admissions committee considers and evaluate all candidates for the Program as well as monitors the progress of all selected Young Innovators during the course of their study, providing support as necessary.
Distinguished Alumni:
Raji Al Hammouri
Raji was born with a disability that don't allow him to move anything in his body except his finger. However, Raji's disability was never an obstacle to him. He is blessed with a bright mind and a strong determination to achieve his dreams. He studied in CMU-Q, then worked a year in QCRI. Now, Ahmed is at MIT where he is pursuing his graduate studies.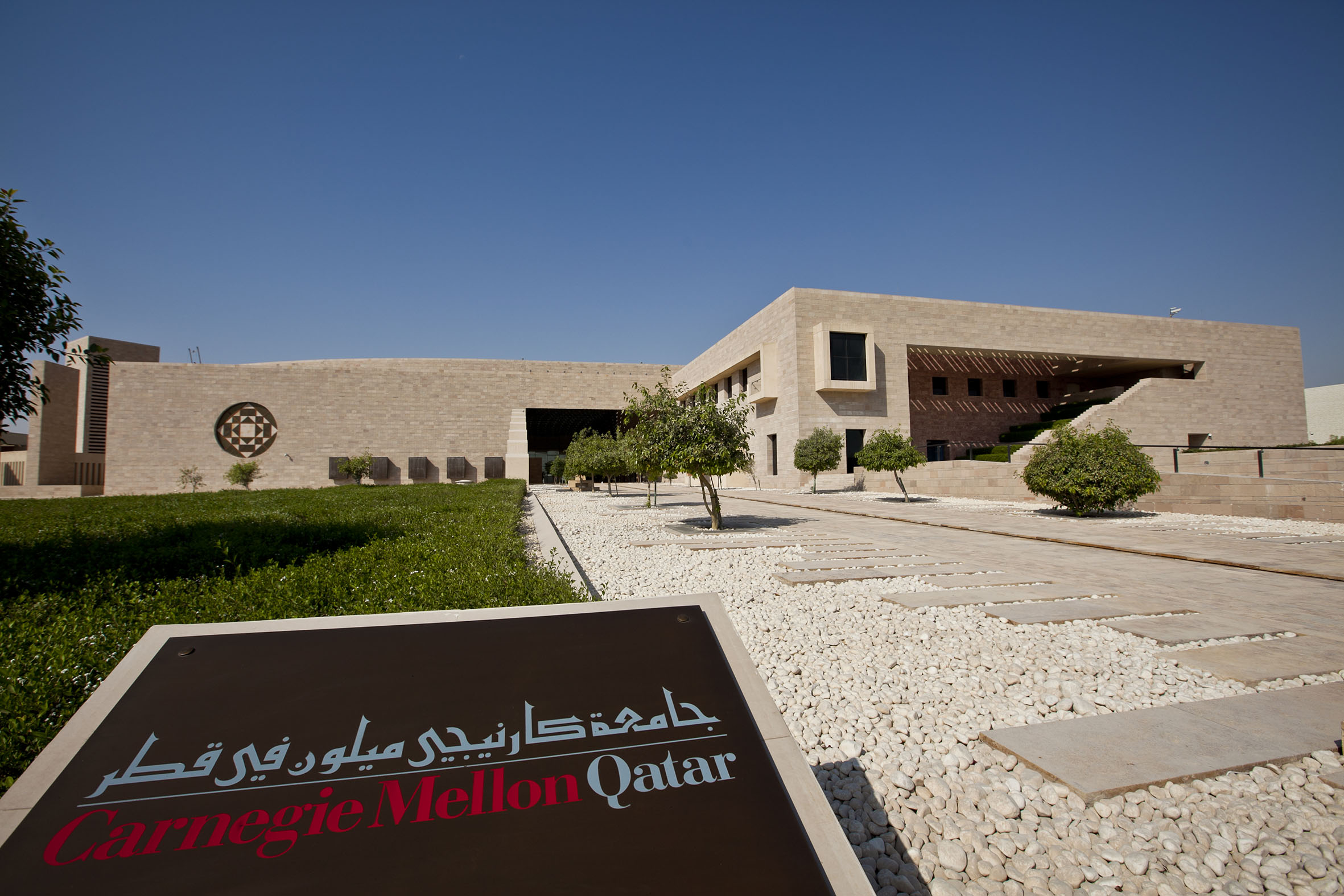 Iqbal Al Assad
Iqbal showed intelligence in early stage of her life. She was the youngest person ever to be admitted to Cornell Qatar, and the youngest ever to graduate. Right now Iqbal is doing her medical residency in Cleveland, USA.
Current Students:
Mursy Khalid Mursy
QA
Mursy is a 14-year-old Sudanese boy, who is exceptionally gifted with intelligence. He was born in Jeddah, Saudi Arabia.Mursy's father first became aware of his gift when Mursy was two years old.While sitting with his family, Mursy picked up a newspaper and held it up to his face. His family laughed, thinking he was pretending he could read it. Jokingly, his father asked him what he was reading about. To a room of stunned silence, two-year-old Mursy read out an entire news article before anyone had taught him how.Eventually, he memorized every country's name, flag, and capital city. With an extreme thirst for knowledge, Mursy went through book after book until everything he was learning at school was elementary to him. Slowly, he started helping out much older kids. However, he always felt limited because computer usage was limited, supplies of books were limited, and he felt as though there was much more he could be learning.
After discovering the program, his aunt applied on his behalf. As part of the application requirements, he was asked to verify his intelligence with an IQ test – he scored an incredible 168.
Since receiving the scholarship, Mursy has taken advantage of his new environment to further boost his learning. At 10 years old, he presented at the Qatar National Research Forum to propose new ways to implement nanotechnology in medicine. Unfortunately, he was rejected because he was not a PhD holder. However, while on his visit to Cornell, crowds of prospective doctors gathered around him as he casually explained material that they hadn't even covered yet.He credits the Internet as a great learning tool for him.
Mursy is faced with the blessing and curse of thinking three times faster than he can write. His access to digital learning tools allows him to keep up with his thoughts and he is able to communicate his ideas effectively.
In the future, Mursy hopes to explore the computer-engineering field and develop his ideas to improve user experiences and cut costs in businesses. He is now a MENSA member and especially prides himself on his deductive skills, pattern recognition, and ability to retain information.
Ahmad Awad Zayed
QA
Ahmad is an articulate, confident and extraordinarily intelligent 14 year-old. Born and raised in Gaza, Ahmad's father first became aware of his gift when he started speaking at 9 months old. Very early in his life, Ahmad became very passionate about spoken poetry, both in the Qur'an and Arabic literature. By the time he was a year and a half old, other children played while he was much more interested in reading and reciting poetry. When Ahmad was two years old, he overheard his father recite an 11 verse long chapter in the Quran and had it memorized immediately.
Living in Gaza, he commuted to Ramallah to go to school. His appreciation for poetry and literature became an intense hobby, but he still excelled in all of his classes. Eventually, his intelligence was far beyond the material he was being taught. However, his school refused to let him because it was against the school's guidelines.

In 2008, when Ahmad was 8 years old, the war in Gaza severely limited his options. He was unable to travel to Ramallah for school, so he was forced to go to an underfunded, overcrowded school in the middle of a war. Several of his classmates were killed in the war.
One day, Ahmad's father couldn't find his son and noticed a crowd gathering outside his house. One of his neighbors ran up to him and said "Your son is on TV!" Sure enough, his father ran outside and watched Ahmad give an incredibly moving speech on the rough conditions of the war, using diction far beyond his years.
The speech went viral, and he was invited to meet His Highness and Her Highness. They offered to send him to the best school in Palestine, or to live in Qatar if he so chooses.
After meeting him and being touched by his story, Her Highness asked him: "What do you want most in the world?"
He replied: "I want to learn."
After moving to Doha, Ahmad was forced to learn English from scratch. After three months of struggling, he was excelling in all classes by the 6th month. Ahmad continues to be passionate about poetry, but he wants to study medicine in the future. When asked why, he said that he wanted to help people.
Haidar Sabah Kabah
WCMC-Q
Haidar wanted to be a doctor since he used to watch cartoons as a child. Growing up in Baghdad, his drive to be a surgeon drove him to find and dissect insects to inspect their bodies.
In 2009, he applied to study medicine in a university in Baghdad. The university was in a crowded area of the city – near various government institutions. This made the area a popular target for bombing attacks. On so many days, the road to college was blocked due to deadly attacks. Going to his campus became so risky that he needed to say goodbye to his parents every time he left the house.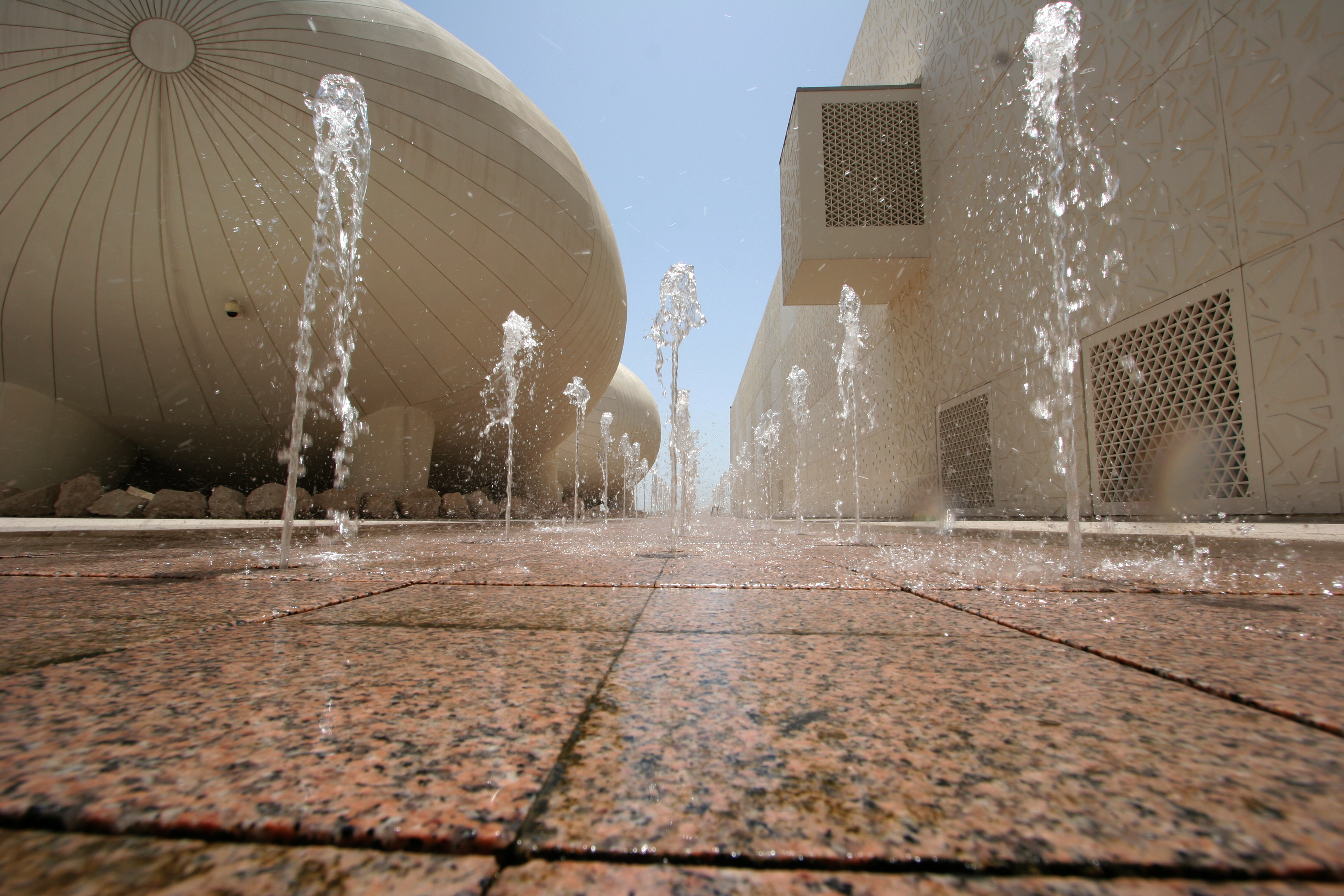 One day while walking to his campus, a bomb blasted near Haidar and took some of his friends' lives. At this moment, Haidar began to debate whether pursuing education was worth the risk. He stopped attending his college.
A while later he visited Qatar, where he met Her Highness Sheikha Moza bint Nasser . After voicing his story he received a scholarship to continue studying in Qatar as long as he gets accepted in WCUQ. He worked really hard to get accepted, and he did. He describes getting accepted into WCUQ as one of the happiest memories in his stay in Qatar.
Today, Haidar is on his 6th year in Qatar and is one year away from finishing his degree. He has worked on a research that was recently published. The research focused on a drug that helps treat diabetes. He hopes to become a surgeon in the future.
He hopes that the political situation in Iraq becomes stable so that he can go back and work on raising awareness regarding easily curable diseases such as Diabetes.
Ahmed Mohamed
Ahmed Mohamed was a curious boy studying in a public school in Irving, Texas. One day, Ahmed made a clock and took it to school to impress his teacher. The clock was thought to be a hoax bomb, so local police were called and Ahmed was arrested for bringing the clock to school.
Ahmed's sister, Eyman, took a picture of Ahmed handcuffed in the police station. She sent the picture to a friend who has a couple thousand followers on Twitter and asked him to share it. The picture went viral instantly generating thousands of retweets. Then, the hashtag #istandwithahmed was launched by American Muslim activists who questioned the circumstances of Ahmed's arrest and claimed that it was a case of Islamophobia and racism. The incident initiated dialogue in social media and press about race, religion and police brutality in America. It also gained Ahmed support from famous individuals and corporates, including Mr. Obama and Google.
Ahmed was offered a scholarship to QF and a visit to see the facilities and campuses in Education City. After the visit, Ahmed's family decided to accept QF's offer to relocate to Qatar. A day after meeting President Obama, Ahmed's family announced their decision to move to Qatar. The decision circulated widely in Western media.
CNN
,
BBC
,
New York Times
,
TIME
and many more covered the story
Alumni Club
The Young Innovators Program extends beyond the length of academic or vocational study.The Alumni Club supports Young Innovators on their individual journeys and throughout their professional careers, by means of support, activities, connections and fellowship.
How to Apply

We welcome applications from any prospective Young Innovator who meets the criteria outlined above.Please note that applications for the start of the2016-2017academic year, which begins in September 2016 have now closed.However, prospective students are invited to apply in January 2016 for entry to a Qatar Foundation school or university for the 2017-2018 academic year, which begins in September 2017
An overview of the program which introduce the 2015/2016 Young Innovators will be held on the side lines of the WISE event in Doha Qatar.