Qatar Foundation (QF) welcomed His Excellency Mr. Hassani Hamadi Mgomri, Governor of the Grande Comore, the Comoros, to Education City today.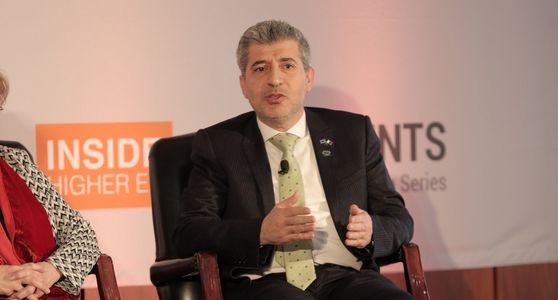 H.E. Mr. Mgomri was in Qatar on a state visit and was welcomed at QF Headquarters this morning. During his visit, the Governor was given a comprehensive presentation highlighting QF's different education institutes, science and research centers, and community development initiatives.
H.E. Mr. Mgomri heard how QF's flagship development, Education City, serves as a hub of academic excellence, housing a range of educational facilities, from QF schools to partner universities and its homegrown institution, Hamad Bin Khalifa University (HBKU).
Following the presentation and a short Q&A session, the visitors were taken to the open-air viewing platform on the eighth floor of QF HQ where they were shown the education and research buildings of Education City, and discussed future plans at Qatar Foundation.
Concluding the visit, H.E. Mr. Mgomri signed the Visitors Book to commemorate his visit.