Qatar Foundation for Education, Science and Community Development (QF) and Virginia Commonwealth University in Qatar (VCUQatar) have signed a Memorandum of Understanding (MoU) to provide internships for graduates from QF schools and universities.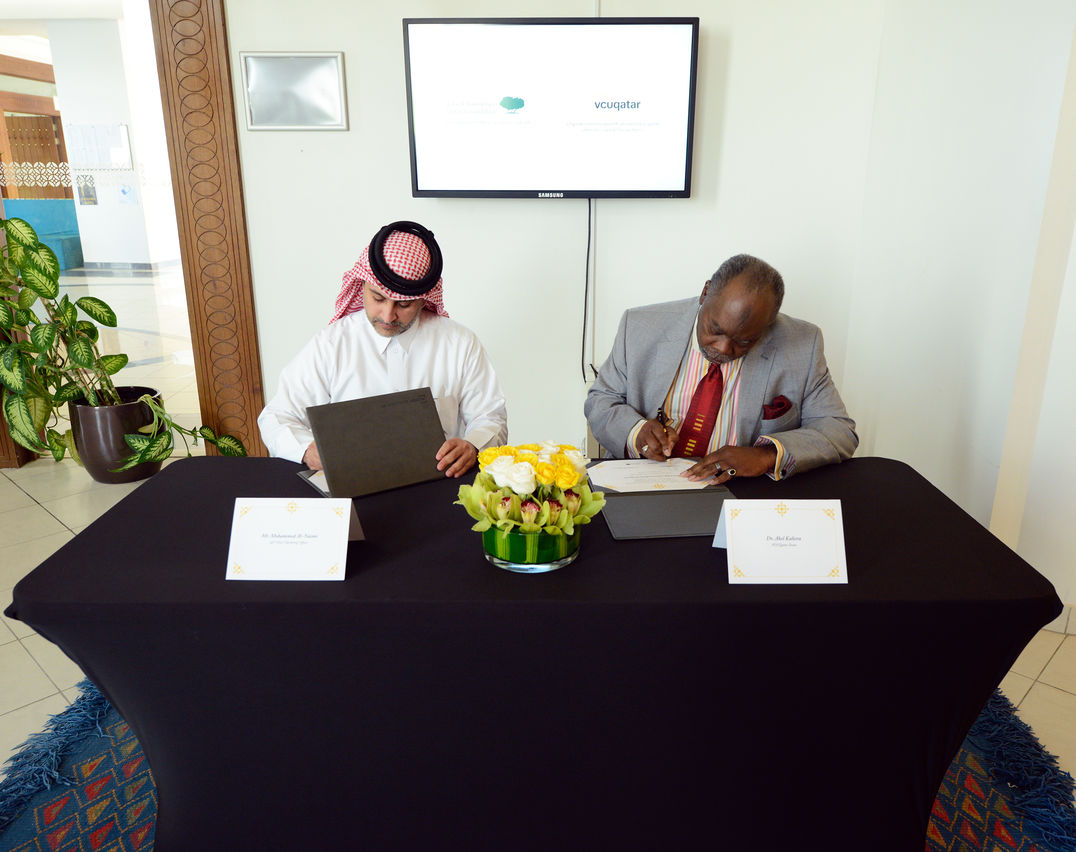 The MoU was signed by Mr. Mohammed Abdulaziz Al Naimi, Chief Operations Officer, QF, and Dr. Akel I. Kahera, the Dean of VCUQatar.
Commenting on the agreement, Mr. Al Naimi said: "We are delighted to sign this MoU with VCUQatar as we believe our employees are our greatest asset; it is for this reason that lifelong learning is part of our core mandate. At QF, we aim to provide unique opportunities that will equip young people of Qatar with the knowledge, confidence and skills they need to excel, personally and academically."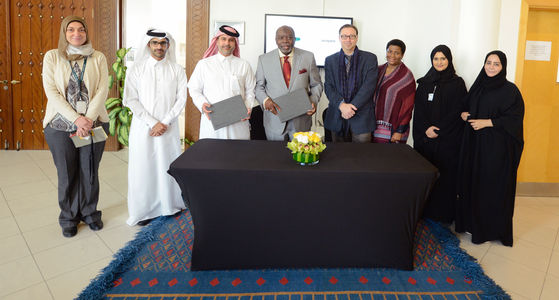 "We are proud to partner with Qatar Foundation for Education, Science and Community Development on the internship program.We recognize that a vibrant, innovate economy also requires more writers, artists, and designers of every sort, who will energize the culture and breathe inspiration into daily life. We are committed to encouraging the interns to soar beyond their horizon and embrace their leadership capabilities" said Dean Akel I. Kahera, Dean of VCUQatar
The internship program is an initiative created by QF's leadership in March 2016 to provide opportunities for graduates from QF schools and universities to gain hands-on experience and to expand their prospects through engagement with QF partners.
This initiative helps to establish a high performance and collaborative culture that enhances the employability of the participants of the program.
QF strives to nurture the future leaders of Qatar and this initiative is an example of its mission to contribute to human development nationally, regionally, and internationally by giving its graduates the best possible start to their chosen careers and to experience the inspiring and dynamic working environments of QF partners.
For the full story, please click
here
.