Qatar Foundation (QF) is set to unveil its new 3D animation 'edutainment' children's TV series, 'Siraj', this weekend. The screening will take place on Saturday, 5th November, in the Ceremonial Court at Education City, at 5pm, and QF invites all members of the community to attend the premiere.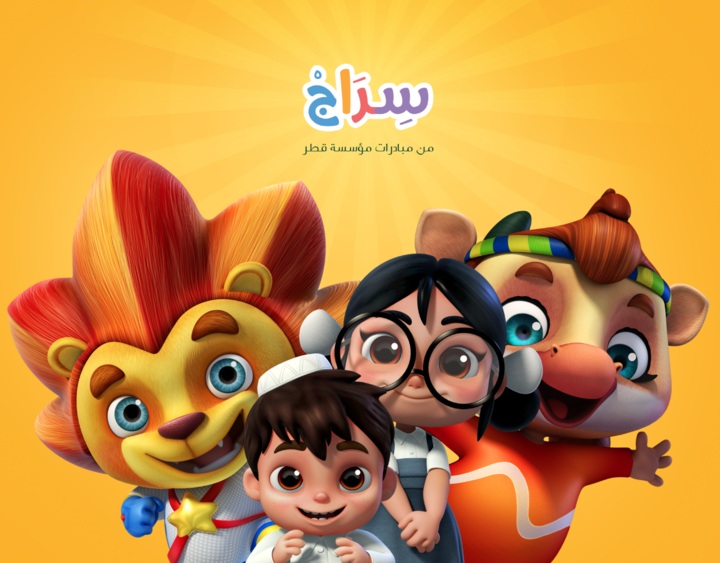 The animated series follows the adventures of Rashid and his older sister Noura, along with a group of other fun friends, who work together to discover the letters of the Arabic alphabet. Catering to children aged 2 - 8, Siraj aims to inspire a love of the Arabic language from an early age.
Khalifa E. Al Kubaisi, Head of Press Office, Qatar Foundation, said: "We're very excited to officially launch our new animated television series 'Siraj' this weekend. It has been carefully designed and developed to help young children discover the wonders of the Arabic language in a fun and educational manner."
Continuing, Khalifa said: "Siraj is a blended learning tool and utilises popular online and digital media platforms. Serving as a useful Arabic language resource to improve children's literacy skills, it has also been designed to help empower both parents and educators alike."
Siraj is the result of a regional collaboration and utilises the very best of GCC and local Qatari talent, including voice actors and illustrators. The series is produced by Lammtara Art Production, whose owner Mohammed Saeed Harib created the acclaimed UAE show 'Freej'.