Qatar Foundation (QF) recognized the need to promote knowledge acquisition from the moment it was founded in 1995. And now, the QF Convocation Class of 2016 is demonstrating the success of this vital mission.
Faisal Al Kuwari, an HEC Paris in Qatar 2016 graduate, is a tangible example of QF's desire to encourage and support lifelong learning. Having completed the Executive Master's in Business Administration, he is a firm believer in HEC Paris's slogan, 'The more you know, the more you dare'.
"It is important to ensure that we continue to learn and develop so that Qatar can remain a competitive international economy," Faisal maintains. "If we do not sustain learning as an ongoing process of development, then we will fail to equip Qatari professionals with the skills and tools they need to succeed, both nationally and internationally."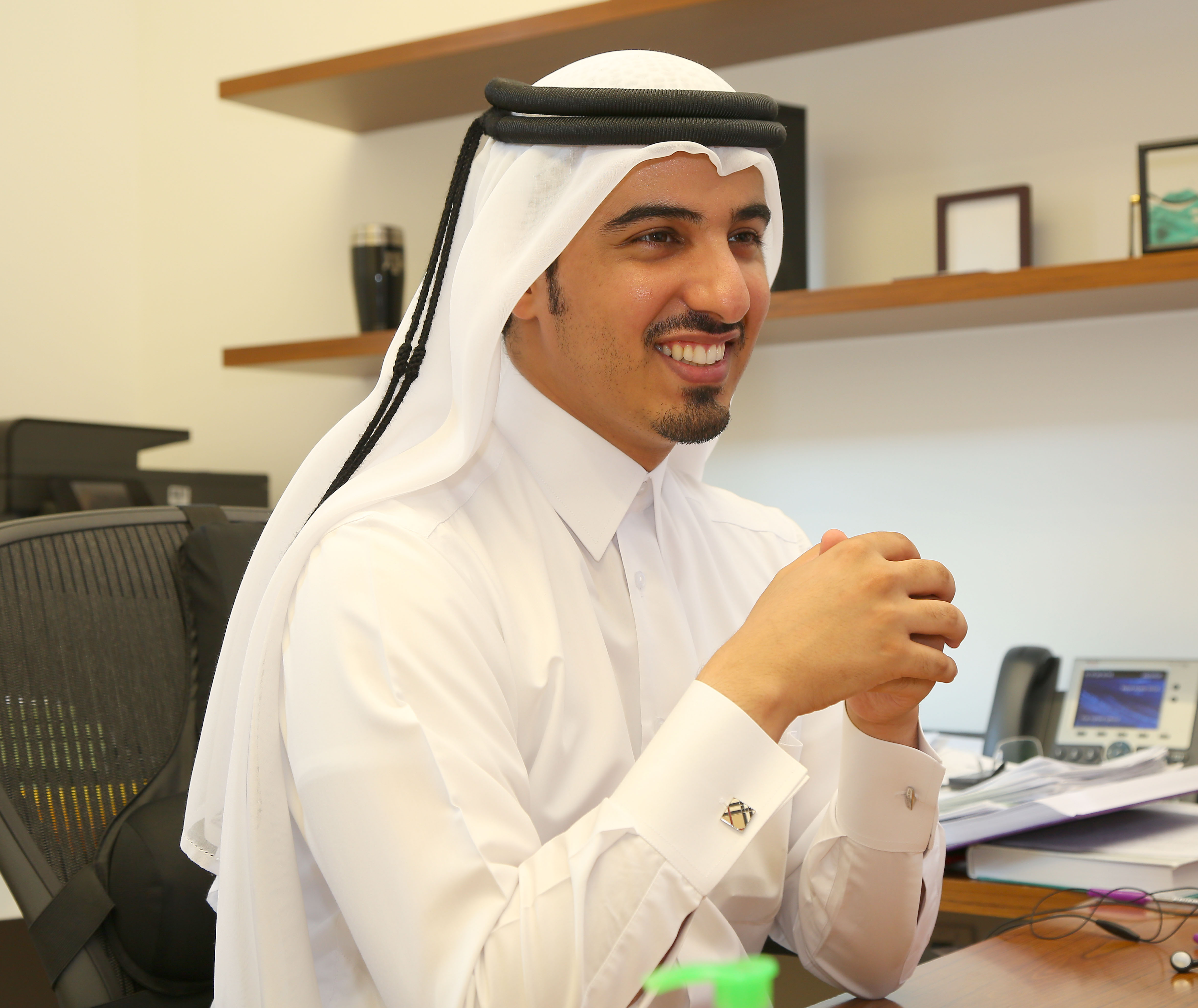 The acquisition of knowledge no longer has a specified place or time, according to Dr Nayef Alyafei, Assistant Professor at Texas A&M University at Qatar (TAMUQ), "Lifelong learning is an ongoing pursuit and is extremely important in creating and sustaining an advancing society," he says. "Knowledge is the most important national asset a country can cultivate, in order to meet the challenges and necessities of modern life."
Further illustrating QF's goal of serving as a platform for lifelong learning is Ukrainian Olena Snitko. Olena graduated with a Master's from the Translation and Interpreting Institute (TII) at Hamad bin Khalifa University (HBKU).
Olena, who has also completed a one-year program called 'Arabic for Non-Native Speakers' at Qatar University, strongly believes in giving back to society, "Each member within any given community possesses different interests and skills which they are able to share and teach others," she believes. "It's important that each person plays his part in creating a harmonious society by giving back to it through the skills and knowledge they have acquired."
Amal Al Sada is a fellow graduate of TII, and also part of the Class of 2016. After graduating from Qatar University in 2002 with a bachelor's degree in English Literature, she went on to complete a Master's in Translation Studies from TII. Her love of languages drove her to pursue a career as a translator, adding French and Japanese to her linguistic repertoire.
Amal has been working at Kahramaa as a legal translator for the past 13 years, but understands the need to consistently pursue knowledge acquisition. "I always strive to keep up-to-date with new developments in the field of translation," she reveals. "I believe that lifelong learning is invaluable - the key to success and getting ahead in every aspect of life."
For Amal, success is not only defined by career progression, but also by giving back to the community. "Through my work I strive to bring about positive change," she says. "Translation gives Qatari society the opportunity to learn about other cultures, which bridges the communication gap, promotes dialogue, and prevents problems from arising between different cultures. It's important to continue learning in order to grow and promote tolerance and understanding in the international community."
QF's own community comprises a wealth of cultures, and its students are taking advantage of an array of opportunities to further develop their education.
Safa Arshad is a case in point. Having earned a degree in Culture and Politics from Georgetown University School of Foreign Service in Qatar, she is part of the Class of 2016 after completing a Master's in Museum and Gallery Practice at University College London in Qatar.
"Lifelong learning is the stepping stone to a knowledge economy," Safa says. "It is the product of inspirited individuals who recognize, and are dedicated to, the need for self-development on both an individual and professional level."
Safa is now putting her education to good use through her work at Msheireb Museums, and credits QF with creating such opportunities through its promotion of knowledge acquisition. "The culture of lifelong learning enriches you by exposing you to an array of different values such as empathy, patience and appreciation," she says.
Noor Al Merekhi is a fellow traveller on this journey. As the Director of Programs at Qatar National Research Fund (QNRF), she is also part of the Class of 2016, graduating from HEC Paris in Qatar. Noor decided to pursue further education to better manage the research programs she is in charge of.
Noor's professional duties require her to manage research projects that are dedicated to the growth and progression of Qatar, starting with the National Priorities Research Program (NPRP). As QNRF's flagship funding initiative, the NPRP has led to countless successful studies, including the groundbreaking research that discovered the mutated gene associated with hearing loss.
"I think it's important to re-conceptualize learning in Qatar as a journey, not a destination, and I'm thankful for institutions such as Qatar Foundation who make it possible to balance professional life with personal and social progress," she says.
QF is proud to support knowledge acquisition in Qatar, and facilitate an array of programs and initiatives to provide professionals with the opportunity to unleash their potential, enrich the national labor market, and contribute to Qatar's overall development.
As lifelong learning becomes increasingly embedded in Qatar's operational framework for success, it holds the capacity to positively address Qatar's Grand Challenges by recognizing, utilizing and stimulating the knowledge and expertise of the nation's workforce.