Qatar Foundation for Education, Science and Community Development (QF), the World Innovation Summit for Health (WISH), and Qatar Autism Families Association (QAFA), have signed a Memorandum of Understanding (MoU). The partnership aims to provide socially inclusive opportunities at QF facilities, particularly sports and leisure activities, for those with autism and their families, advancing the Qatar National Autism Plan.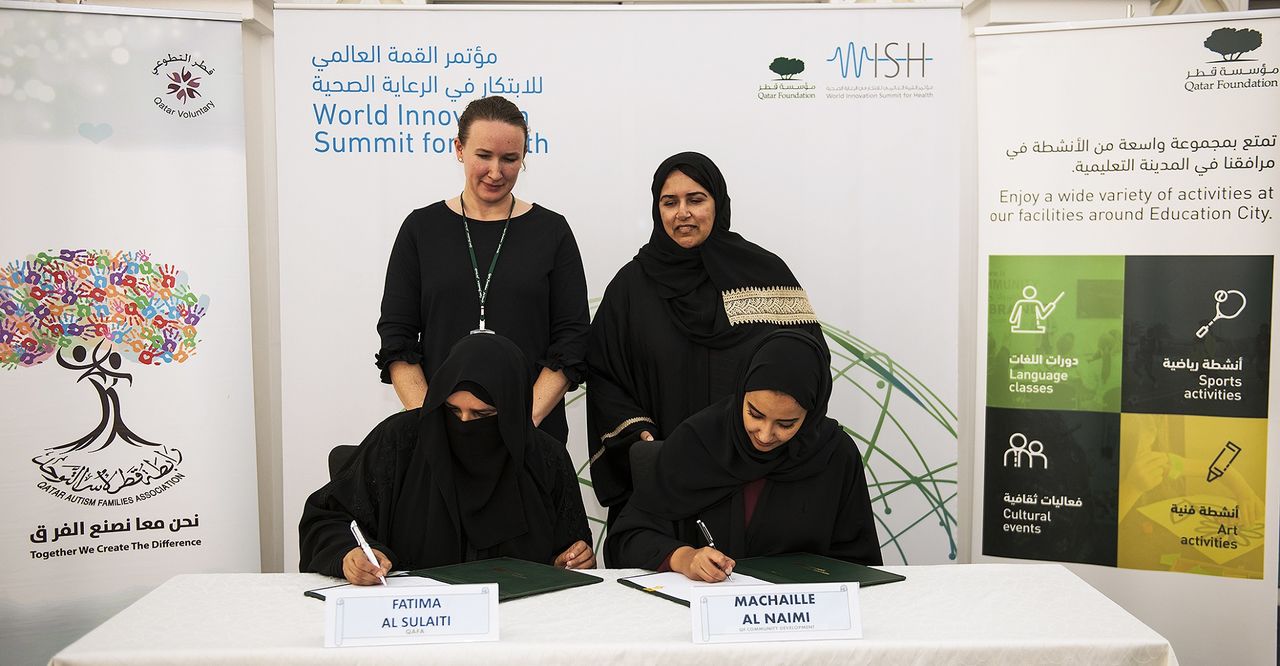 The agreement was signed by Mrs. Machaille Al-Naimi, President of Community Development, QF, and Ms. Fatima Al Sulaiti, Chair, QAFA.Also present was Sultana Afdhal, acting CEO, WISH.
Mrs. Al-Naimi said: "We have been working with QAFA for some time now, particularly over the summer months when we hosted a number of hugely popular activities initiated by WISH. The signing of this MoU is the culmination of that work and provides the framework for these and other events to continue on a year-round basis, thus providing much needed opportunities for inclusive sports and leisure participation. We look forward to working together to co-create programs and events that will help to promote a healthy and active lifestyle within the wider special needs community in Qatar."
WISH, in partnership with Qatar Foundation's Community Development, introduced a number of activities, primarily for QAFA, during 2017, to address the growing need for social and sports facilities to be made available to children with autism. These included swimming classes, horse riding lessons, and special football sessions with coaches from the Liverpool Football Club Foundation.
Beyond sports and leisure activities, the agreement also provides an opportunity for WISH and QAFA to collaborate towards the advancement of autism spectrum disorder research in Qatar.
To date, WISH has worked with its global community of healthcare experts to create two evidence-based reports; 'Mental Health and Wellbeing in Children' and 'Autism: A Global Framework for Action'.
Speaking on behalf of QAFA, Ms. Al Sulaiti expressed her appreciation of QF's continuing efforts to support children with autism and other complex needs.
The WISH autism report can be accessed via its website:
www.wish-qatar.org/wish-2016/forum-reports
To read more, please click
here
.