The importance of aligning individual research interests with Qatar's overarching national priorities, and seeing "the big picture", has been emphasised by an award-winning researcher in the latest edition of an innovative discussion series hosted by Qatar Foundation Research and Development (QF R&D).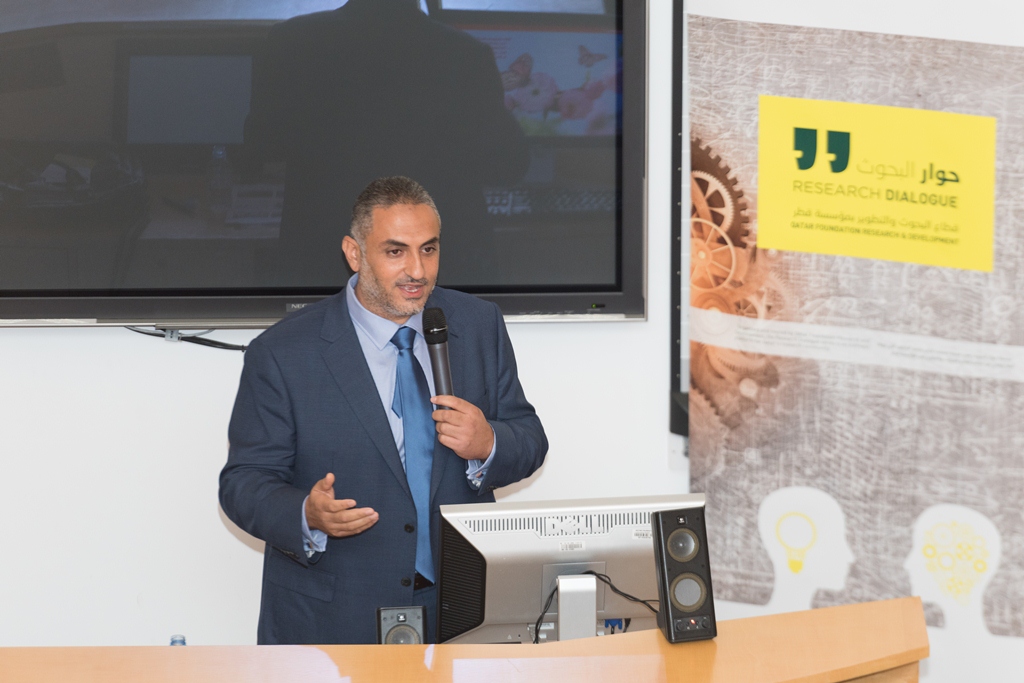 Stakeholders from across Qatar's research community attended QF R&D's 'Research Dialogue' session, held at the Liberal Arts and Sciences Building at Qatar Foundation (QF) on 3rd November 2016, to hear from, and interact with, Dr Shehab Ahmed, Associate Professor in Electrical and Computer Engineering, Texas A&M University at Qatar, a QF partner university.
The series of seminars is a platform for bringing together Qatar-based researchers and scientists, and other members of the community – including policymakers, administrators, academics, and students – to engage with expert speakers, explore a range of topics, share knowledge, and exchange opinions. It aims to foster the synergy and common understanding that will support QF R&D's efforts to nurture a culture of research and innovation in Qatar.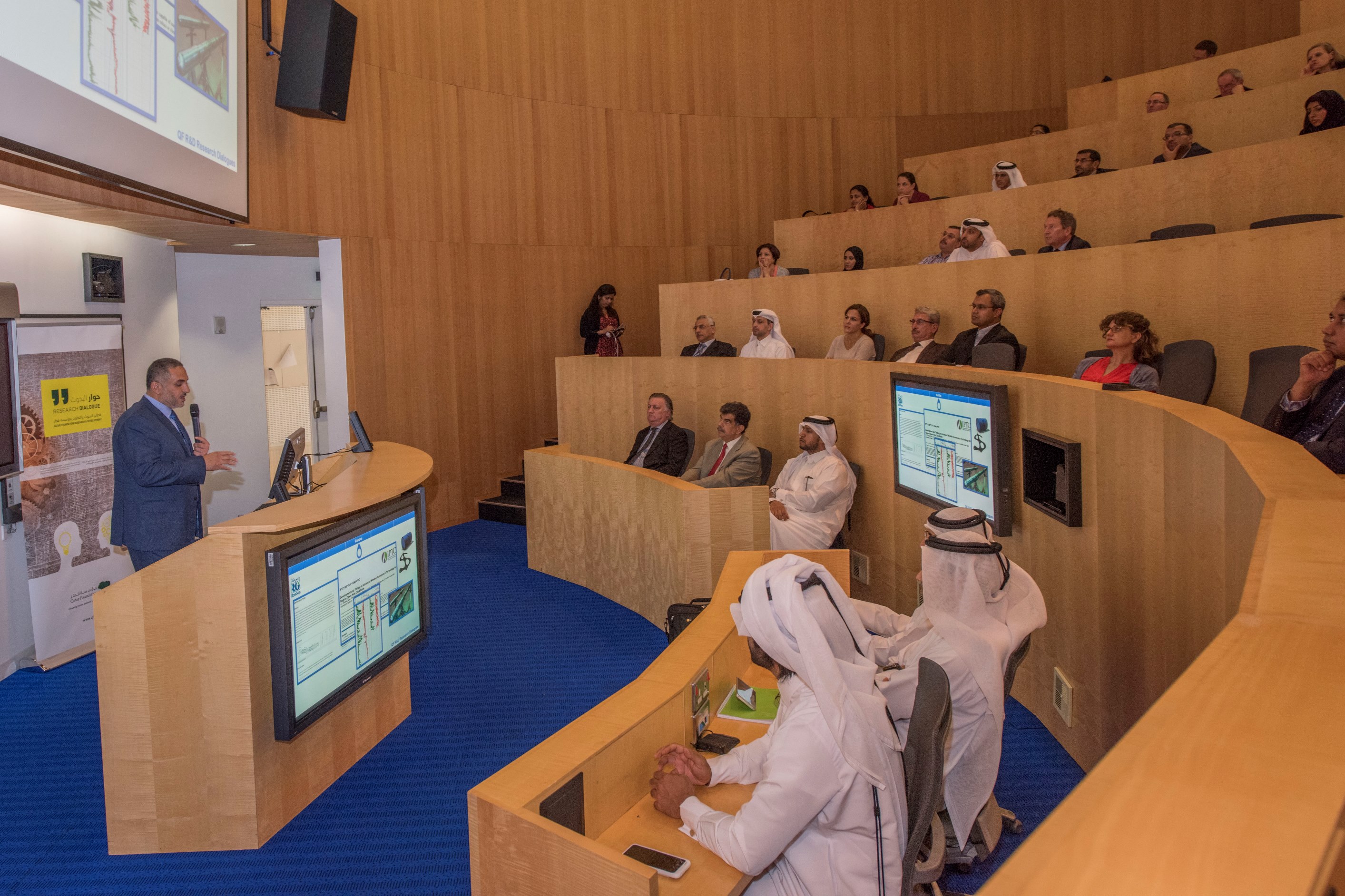 Entitled 'The Day I Stopped Chasing Butterflies', Dr Ahmed – who received the QF R&D Best Research Project Award for his work on power conversion and electro-mechanics at the QF Annual Research Conference 2016 (ARC'16) – spoke of how exposure to Qatar's research and development ecosystem led him to expand his focus from mainly seeing his work published in scientific journals, to the contribution he and his team could make to strengthening Qatar's human capacity in research and development.
QF R&D is part of Qatar Foundation for Education, Science and Community Development (QF). Details of further 'Research Dialogue' sessions will be made available at www.qfrd.org
For the full story, please
click here.