The importance of getting research funding right – and ensuring it enables discoveries and innovations that can make a genuine impact – was outlined by an international expert through a Qatar Foundation Research and Development (QF R&D) 'Research Dialogue' discussion.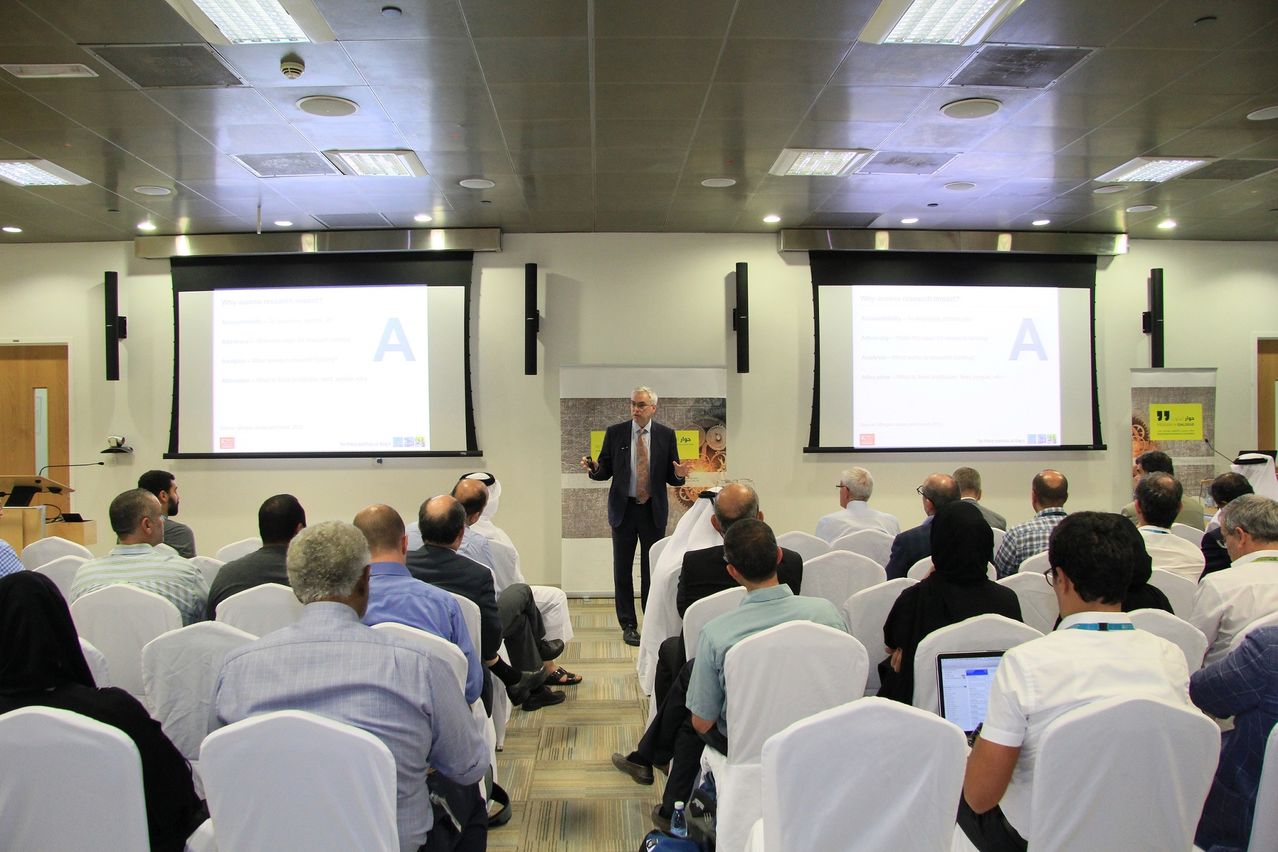 Professor Jonathan Grant, Assistant Principal for Strategic Initiatives and Public Policy at King's College London, emphasized how funding for research is essential to producing outcomes that bring economic and social benefit, and improve lives, as well as for retaining public faith in research and development, during a recent talk at Qatar Science & Technology Park (QSTP), part of QF R&D.
The seminar, titled 'How Research Makes a Difference: The Effectiveness and Efficiency of Research Funding', outlined that funding for the "wrong type of research" poses an "emerging threat" to the science and innovation efforts ofcountries around the world, drawing on global case studies and policy developments concerning the analysis and measurement of research impact. QF R&D is home to an internationally-renowned funding organization, Qatar National Research Fund (QNRF), which supports original, competitively-selected research that addresses Qatar's priorities.
With his chief areas of research interest being biomedical and health R&D policy, research impact assessment, and the use of research and evidence in decision-making and formulating policy, Professor Grant's career has seen him hold numerous high-level positions. He was formerly President of RAND Europe, a not-for-profit research institute, and Head of Policy at the Wellcome Trust, a biomedical research charity.
The 'Research Dialogue' series is an outreach platform that allows researchers, scientists, innovators, and other members of Qatar's research and development ecosystem, as well as the wider community, to hear from and interact with local, regional, and international expert speakers on a diverse range of topics. It aims to develop an understanding of, and interest in, research and innovation in Qatar, a key aspect of QF R&D's mission.
For more information about the 'Research Dialogue' series, please visit
www.qfrd.org

To read more, please click
here
.