Her Highness Sheikha Moza bint Nasser, Chairperson of Qatar Foundation for Education, Science and Community Development (QF), has taken part in the opening session of the Arab Expatriate Science and Technology Innovation Forum (AES Forum), which was held today at Qatar National Convention Centre (QNCC). The event was hosted by Qatar Foundation Research and Development (QF R&D).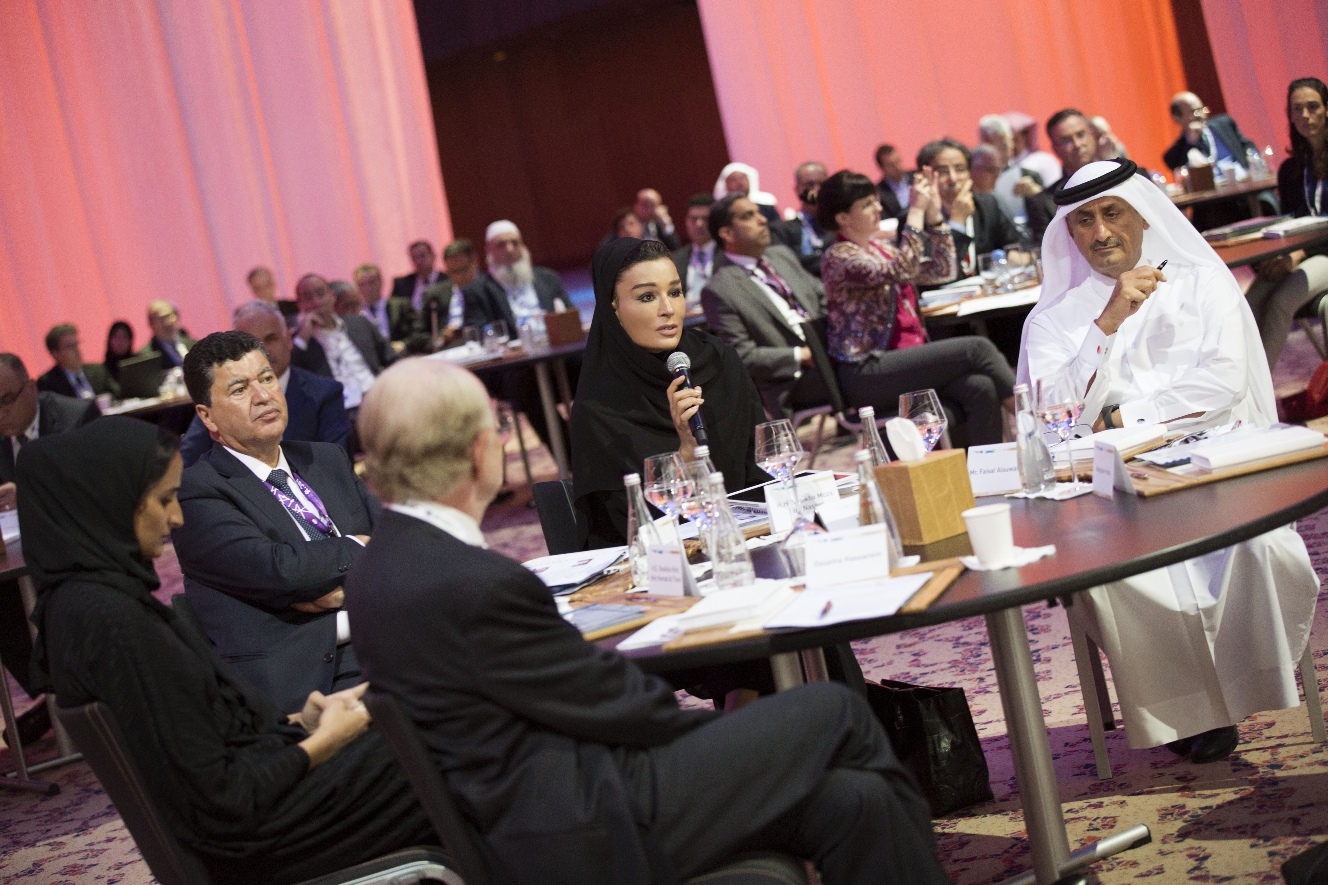 During the opening session, Her Highness Sheikha Moza bint Nasser said: "As we continue to move forward in the journey of research and development in Qatar, and without losing focus of the basic research and fundamentals, I hope you start exploring the next steps in the innovation chain, including entrepreneurship, technology development, and commercialization."
The AES Forum, which acts as an international hub for science and technology innovation, invites Arab scientists, researchers, technology entrepreneurs and investors from outside Qatar to engage with their local peers. Together, these leading industry professionals set new objectives and goals for Arab-driven science and technology innovations in Qatar, the region and around the world, to build momentum and excellence in their respective fields.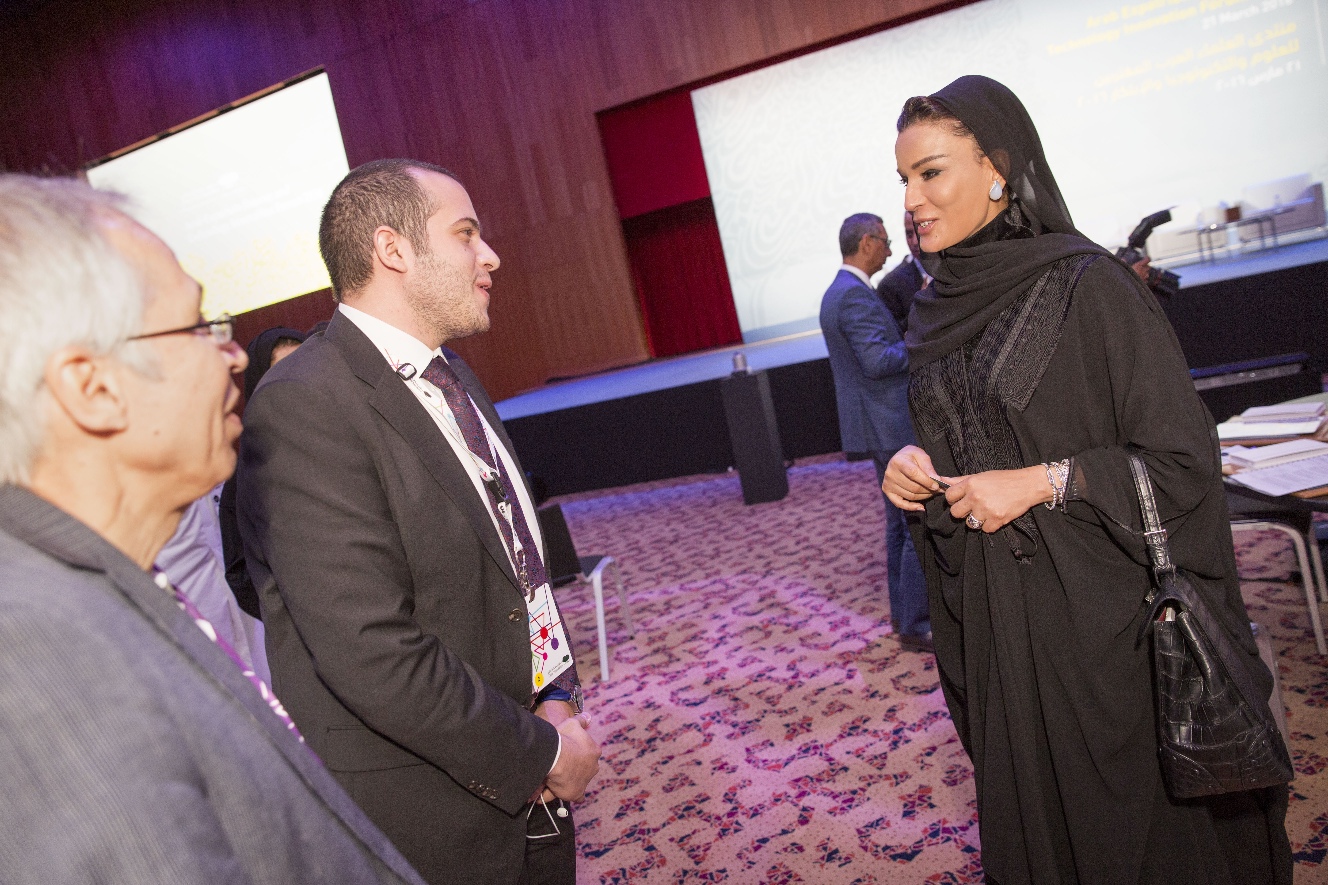 Celebrating its 10th anniversary, the scope of the original AES initiative has been expanded to include Arab technology entrepreneurs, investors and innovation ecosystem builders. The new AES vision is to create a nexus among Arab innovators, researchers and scientists to increase and celebrate the contributions that Arabs make to the global community in the field of science and technology. This year's gathering was, for the first time, attended by regional and international Arab participants.  
For the full story, please
click here
.