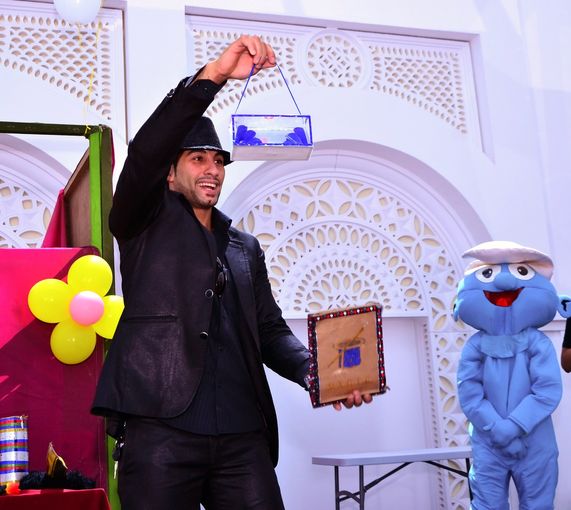 As part of its ongoing commitment to community development, Qatar Foundation partnered with Best Buddies Qatar to host a fun-filled event for children with special needs.
The Buddy Carnival took place on 15 May at the Qatar Foundation Recreation Centre, and brought together 125 children with special needs and 72 accompanying buddies, to participate in a variety of interactive and enjoyable activities.
During the carnival, children enjoyed a variety of action-packed activities including, face painting, henna tattooing, and cupcake decorating. Youngsters were also eager to take pictures with their favorite mascots and were entertained by a host of delightful and lively acts, which included a magic and puppet show, balloon twisting, as well as a screening of the movie Frozen.
Designed to develop the social skills of children in Qatar, the event reinforced the commitment of Qatar Foundation and Best Buddies Qatar to create meaningful opportunities for children with special needs and help them further develop social skills with others of the same age group in a fun environment.
Along with encouraging lasting friendships, these types of initiatives also help increase the self-esteem and confidence of children from both groups.
Organizers from Qatar Foundation and Best Buddies Qatar aim to attract 500 participants to the next Buddy Carnival, which they plan to host biannually, in an effort to give children with special needs more opportunities to socialize.
Among the many events and activities arranged by Best Buddies Qatar, the organization hosts four programs including, Best Buddies High Schools, Colleges, Citizens and e-Buddies.
For the full story, please
click here
.