Qatar Foundation (QF), alongside its partner universities, hosted a breast cancer awareness walk in Oxygen Park, Education City, on Wednesday.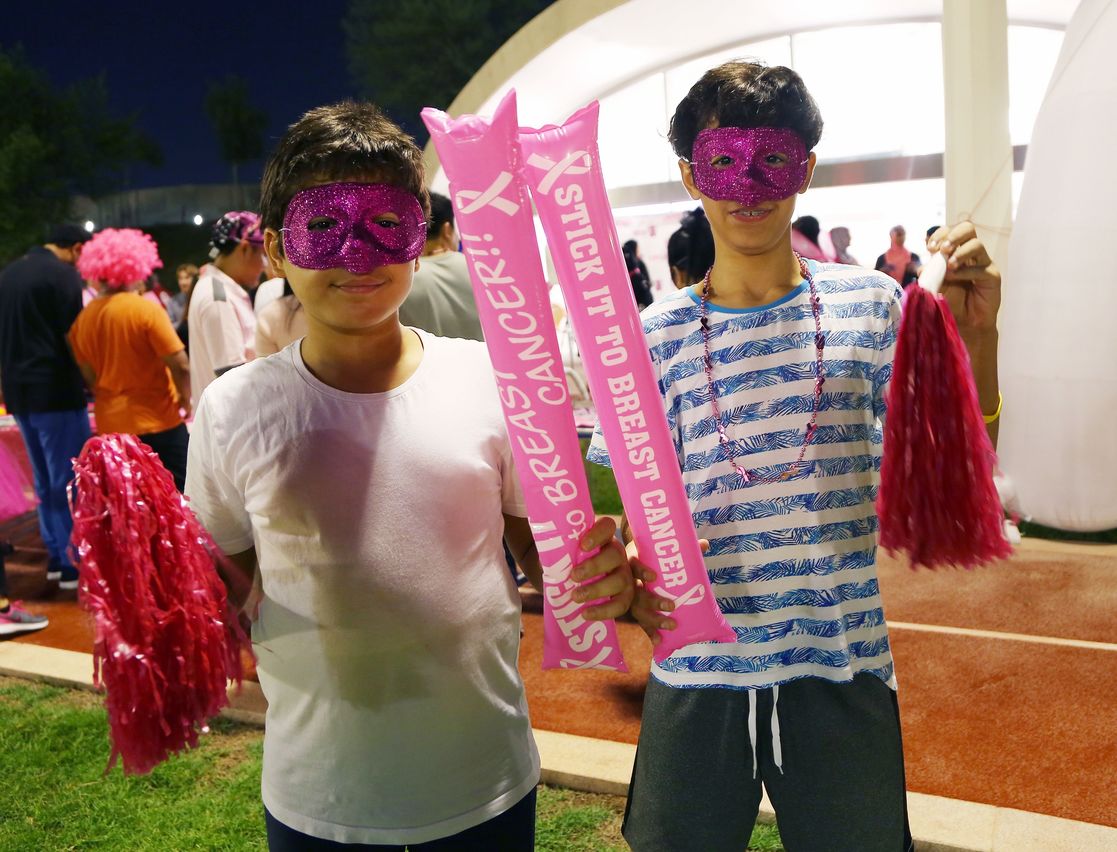 The event, which brought together people from around the country, as well as members of the QF community, was organized in collaboration with Qatar Cancer Society. Participants dressed in pink – an international symbol of breast cancer awareness – and showed solidarity using QF's dedicated social media handle: #ECwearspink.

"October is Breast Cancer Awareness Month," said Mrs. Machaille Al-Naimi, President of Community Development, QF. "The aim of this walk is to raise awareness of the disease. We are delighted to see so many members of the community come together in Education City, wearing various shades of pink and showing their support for women affected by breast cancer around the world."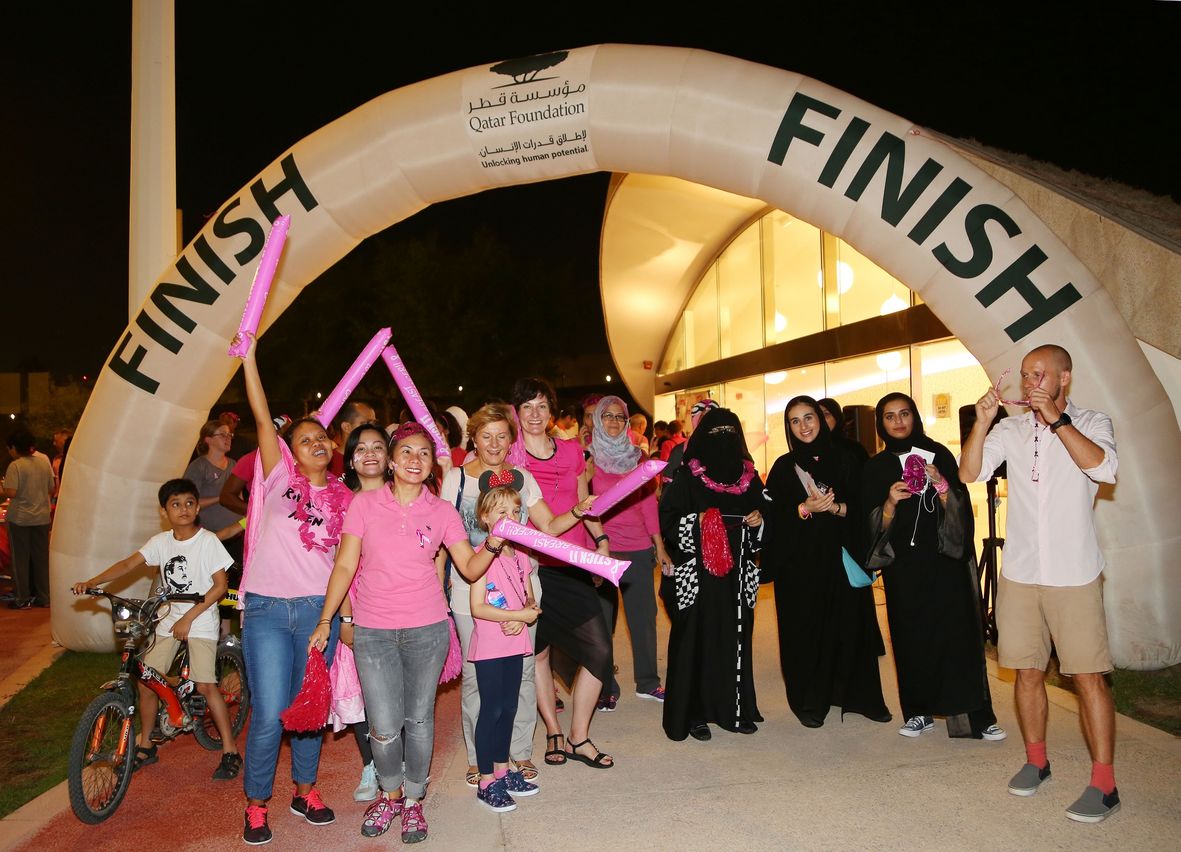 During the event, organizers highlighted the leading causes of breast cancer, and emphasized that early detection is key to successful treatment of the disease. According to Qatar Cancer Society statistics, breast cancer is the most common cancer among women worldwide, but when detected at an early stage, there is a 98 percent survival rate.

In support of Breast Cancer Awareness Month, a number of organizations in Qatar have held nationwide campaigns to promote awareness among the wider community, and raise funds for medical research, prevention, diagnosis, treatment, and cure of the disease.

Qatar Cancer Society will join Weill Cornell Medicine-Qatar for a breast cancer awareness campaign and fundraiser on October 29 at the Education City Student Center.