Award-winning filmmaker and Qatar Foundation (QF) graduate Rawan Al Nassiri learned early on during her time at Northwestern University at Qatar (NU-Q) that "if an idea doesn't scare you a bit, it's probably not worth pursuing".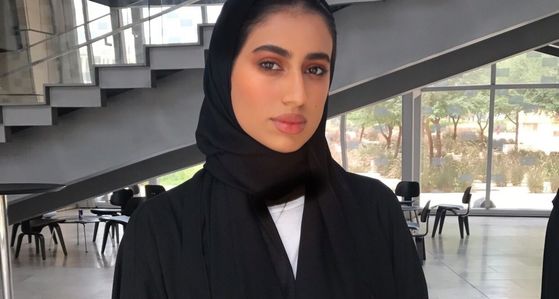 "Studying at QF has given me the confidence to not be afraid to leave my comfort zone," said Rawan. "I got involved in so many projects and worked with so many different people at NU-Q that I quickly realized it's good to step away from that with which you're comfortable. Today, I can thank my professors, and also my mom, for helping me to not be afraid to pursue big ideas."
Rawan, who is set to graduate with a BSc degree in Communication from NU-Q in Education City, is due to travel to the Cannes Film Festival in France this month, where her short documentary, Treasures of the Past, which she co-directed with fellow NU-Q student Nada Bedair, has been selected as part of the Cannes Short Film Corner.
"Our film won Best Documentary at the Ajyal Youth Film Festival in Doha last year and was also screened at the Middle East Studies Association annual meeting in Washington DC," said Rawan. "It's amazing really; I'll be going to Cannes after graduation, where I hope to take part in filmmaking workshops."
Rawan's film, which follows three older Qatari women as they strive to defy gender stereotypes by starting their own businesses, was also shown during QF's Town Hall event, 'I AM QF', last December.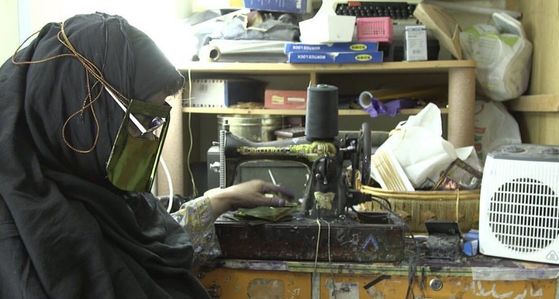 "I've always felt extremely lucky to have attended university at Education City, because I realize not many people get the chance to study in such an open and multicultural setting. The diversity of nationalities and range of ideas among the student body make for a unique and enriching experience."
One of the major draws for Latifa during her time at Education City was her ability to 'cross-register' on courses in different universities on the QF campus; a unique system that allows students to tailor their learning experiences. "During my time at NU-Q, I was able to take classes at CMU-Q and at Georgetown University in Qatar, which was wonderful," she said.
NU-Q is a modern media and communication school that offers bachelor's degrees from its home campus in the US. The program is designed for students interested in careers in journalism, multimedia storytelling, strategic communication, scriptwriting, cinematography, film production, and animation. Students enrolled at NU-Q also benefit from a variety of disciplines in the liberal arts, from history and political science to literature and economics.
To read more, please click
here
.