Faten Aqeel, a Qatari graduate of Weill Cornell Medicine-Qatar (WCM-Q), had close links to the college even before enrolling in its medical program.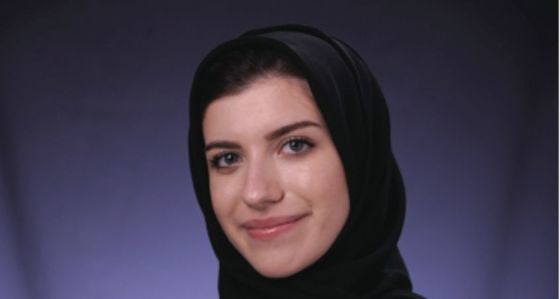 In 2011, Aqeel was named the winner of 'Healing Hands', an annual competition that aims to inspire Qatari high school students to follow a career in medicine. As a result, she received a scholarship to travel to New York City for two weeks, and took advantage of a range of opportunities in clinical medicine and medical research at Weill Cornell Medicine.
"Healing Hands introduced me to a variety of areas in the field of medicine," said Aqeel, who will receive a Cornell University Doctor of Medicine degree from WCM-Q this year. "In these two weeks, I learned basic research methodology and shadowed physicians in their clinics, witnessing their compassion to treat and educate patients. After winning the competition, I realized that a career in medicine would be a perfect fit for me."
Aqeel strongly believes in the importance of spreading awareness to encourage the community to adopt a healthy lifestyle. During her time at WCM-Q, Aqeel participated in several local and international volunteer activities and awareness campaigns organized by the college, including 'Medicine Unlimited'.
Aqeel visited Weill Cornell Medicine in New York once when she was a first-year medical student for a two-month period of intense research, which helped her master the skills needed to become an excellent researcher in the field of medicine, and also for four months to participate in the delivery of healthcare to patients at the New York Presbyterian Hospital.
In July this year, Aqeel will start her Internal Medicine residency at Virginia Commonwealth University (VCU) Medical Center in the US.
Aqeel believes that the healthcare system in Qatar is moving in the right direction, given the fact that "Qatar has achieved many medical accomplishments within a very short period of time." In the future, following her training at VCU Medical Center, Aqeel plans to come back to Qatar to work in the healthcare sector in her country.
To read more please click
here
.