Business graduates from Carnegie Mellon University in Qatar (CMU-Q) are positively impacting the economic growth and sustainable development of Qatar, as well as representing the country on a global stage.
Graduates Anthony Lo and Shahryar Nayyer, who received their BSc degrees in Business Administration from CMU-Q yesterday, join fellow CMU-Q business graduates in passing through the 'Door to the Future' at Qatar Foundation's Convocation ceremony today.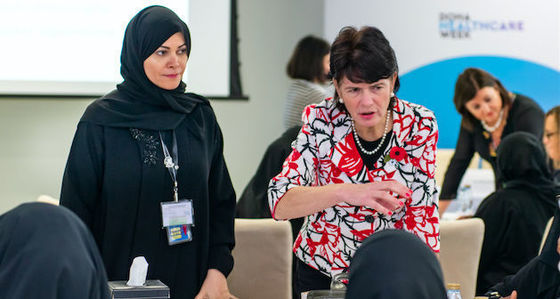 During their time at CMU-Q, Lo and Nayyer formed part of a five-member team that represented Qatar at the regional competition of the CFA Institute Research Challenge in Ireland. The CFA challenge is a global competition that takes place annually and offers students the opportunity to learn from leading industry experts and compete with peers from the world's top finance programs.
As part of the competition, held in Dublin last month, the team conducted an in-depth analysis of Ooredoo stock to produce comprehensive research and a recommendation, and then presented to an independent panel of judges from the financial sector in Qatar.
The CMU-Q team was the first ever from the Middle East region to reach the finals in the history of the competition, and eventually finished in the top eight.
"Over the past four years, CMU-Q has taught me how to deliver great presentations and handle Q&A sessions. As a team, we were able to use these skills during the CFA competition, where we presented our research to more than 100 people in Qatar and 300 people in Ireland. This was a great experience for us and a great confidence boost," said Nayyer.
CMU-Q's Business Administration program trains students in a number of business-related fields, including accounting, management information systems, business communications, finance, and economics. Students also complete a minor in a different discipline to broaden their body of knowledge and to acquire general problem-solving skills.
Lo is passionate about pursuing a master's degree in finance after graduation, and aims to help future QF students to get the same type of education he received in Qatar.
"Qatar Foundation has given me an experience not many people get. It has provided me, and students like me, with a lot of financial support. As alumni, we must help sustain this kind of effort so QF can continue its great work," said Lo.
To read more, please click
here
.